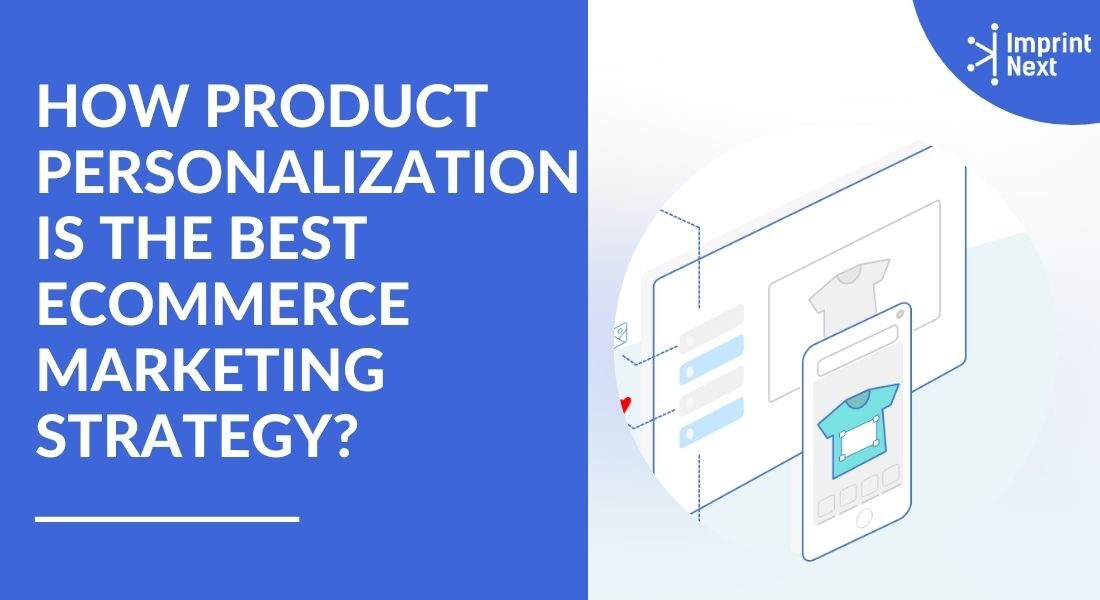 Last Updated on: 26th November 2021, 09:45 am
Broadly when we talk about marketing, product personalization has been the most significant way to attract visitors. And the other way is paid advertisement. The paid advertisements do gain visitors but it isn't equal to those who come by themselves. That is to say, we talk about organic traffic. The more you focus on organic traffic, the less hassle, profitable, and affordable it becomes to generate profits from an online store.
As we said, offering something unique to customers is what intended to excel in the organic marketing sector. It ensures that the brands take over their competitors in a short span without any influence. Whereas in paid marketing, you have to spend money in advertisements to bring a customer on board as a lead without any assurance of their conversion.
Such marketing terms are very popular in the market while the organic ones are always at the top. If you an online print store, then choose the organic traffic methodology. The reason for this is that an online print store can contain thousands of products, making a set budget for each product impractical for small and medium-sized firms. Aside from that, the print business is a price-competitive business, and even if you have the necessary finances to promote your items, the paid marketing costs may significantly increase the cost of your product, resulting in a price difference.
Product Personalization is the best way to get Organic Traffic:
While organic marketing is all about creating a Brand Image that can attract customers to the product and takes a lot of effort and time to execute, there is now a way for online print stores to gain a lot of traction towards their platform without having to do much organic or paid marketing, and that is through Product Personalization! On the other hand, if you do it correctly, you may be able to charge more from your clients and get a competitive advantage!
Unlike other strategies that come and go, product personalization isn't just a fad in the printing industry; it's a revolution that will last! This is true since, according to a Deloitte survey, one out of every four customers is willing to spend more for a tailored product or service! It has even been discovered that Millennials customizations in e-commerce as much as they value customized products that are difficult to locate in a traditional offline store.
While product personalization is difficult to accomplish in other business verticals. Thus getting an appropriate and personalized product configurator tool that works best for your items and is simple to use for your clients is all you need in the printing sector.
Product Personalization in Ecommerce Marketing:
When you incorporate Product design software on your e-commerce platform, it will ensure the following benefits for your business to help you make an informed decision:

Do you have printers? Are those printers sitting idle?
Become a Print-on-Demand dropshipping app like Printful or Printify. Dropship your merchants' orders.
Unlimited Merchant stores. Dropship and Fulfil Merchants' orders. Manage merchant invoice, sales commission, etc. Merchants sell the designed products in shopify, etsy stores, etc.
Know more
1. Offer your Customers Choice:
Every individual has their own set of preferences, and with a Product Configurator solution on your side, you can give the desired product to each of them. When you offer total product customizations, individuals may design their own product the way they want it, regardless of their age or region. Then it's all about the price your customers are to pay.
When you integrate product configurator software, make sure they include a pricing module where you can set pricing for each customization and that when a customer selects customization, they get real-time pricing so they can make an informed decision and receive a product within their budget.
2. Increased Product Offerings:
Customers can try an infinite number of customizations and combinations with the product configurator tool, ranging from product color to shape to design to text to image customization. Customers will always have something new to explore and get a fresh product that you can offer without incurring any product development costs!
You can provide personalized products for an open market, such as personalized garments, customized presents, customized calendars, personalized phonebooks, and many other items. You can give customized flyers, stickers, awards, signs, banners, posters, and other products to corporate clients and businesses.
3. Increased Customers Engagement:
Personalized products ensure that your customers get the product they want, and if you can deliver on what you offer on-screen, you'll see a significant increase in customer satisfaction.
Customers would want to connect with a user-friendly product configurator tool if you incorporate one, which will increase customer engagement.
Apart from that, as the number of new customers grows and the customer satisfaction rate rises, you will be able to cross-sell your other items as well as bespoke items, resulting in the long-term growth of the total business.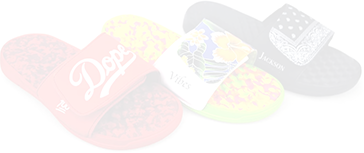 Boston based custom slide sandal maker has become $10 Million company using an online designer and unique growth marketing.
Read more
5. Increase Revenue:
You can use price differentiation methods in your print store. That is to say, provide premium customization options to gain a better price from customers. As per a survey conducted by Deloitte, it found that in its survey that 1 in 4 customers are prepared to pay more for personalized products.
Create a smart pricing strategy that includes some free alterations. Because you'll be able to attract more customers while also providing them with high-quality products at a higher price.
6. Higher Customer Satisfaction:
You will have a high customer satisfaction ratio, greater customer engagement, and brand recognition through positive word of mouth if you succeed in the Product Customization sector with the help of your product configurator software.
Provide easy product sharing options directly from your product configurator tool to guarantee you get the most out of it and gain valuable consumer insights.
Conclusion:
E-commerce is the future of the printing industry.
An optimal web-to-print solution with maximum product customization options is a must-have if you want to make your online print business future-proof.

Do you have printers? Are those printers sitting idle?
Become a Print-on-Demand dropshipping app like Printful or Printify. Dropship your merchants' orders.
Know more