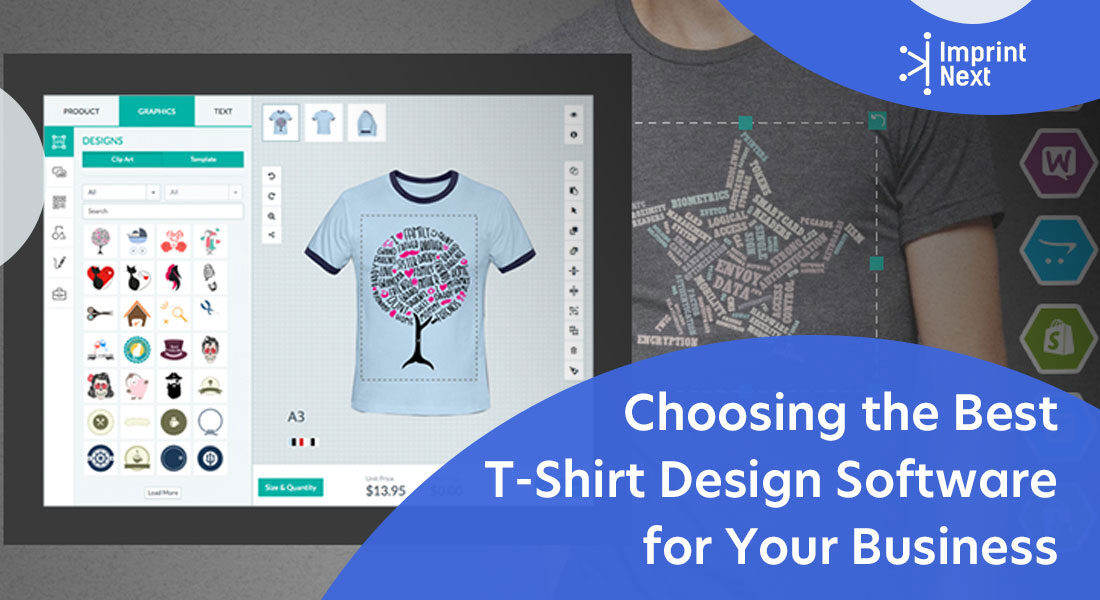 Last Updated on: 26th November 2021, 09:47 am
While choosing a free/paid T-shirt design software out of hundreds of such software available online, it may be hard for you to choose the best one. Besides, it is also essential to know which T-shirt Design software can be the best for your eCommerce business.
As you know, the custom print industry is one of the most innovative and profitable businesses in the international market. And most importantly, the T-shirt design app makes t-shirt designing faster, efficient, and easier. Therefore, you cannot afford to ignore it.
Hence, if you plan to start your own online shirt printing business, you need to invest in good software used to design t-shirts and jerseys, clothing, or any apparel.  It will enable online users to customize the product of their choice.
You can produce more custom printed t-shirts efficiently and cost-effectively, plus you will have the maximum attention of your target audience. On the other hand, it will make the t-shirt designing simpler and will lead to faster production.
As users create their design, they will also be more satisfied with the end product they receive from you. There are many t-shirt maker software on the market, which is why I am here to help you choose the best for your business.
To sum up, all that we discussed above, I have come up with the five essential features that make it super easy for you to decide and select the best t-shirt design software out of the rest available online.
5 Essential Features The Best T-Shirt Design Software Need to Have:
1. Ease of use:
An effective t-shirt design maker should not be designed to be used by professionals only. It must be made accessible to common users as well. Typically, professionals and tech experts are familiar with the software suite.

Do you have printers? Are those printers sitting idle?
Become a Print-on-Demand dropshipping app like Printful or Printify. Dropship your merchants' orders.
Unlimited Merchant stores. Dropship and Fulfil Merchants' orders. Manage merchant invoice, sales commission, etc. Merchants sell the designed products in shopify, etsy stores, etc.
Know more
They can make their way around, but common men can't; they may be using the software for the first time. So, the general users must be able to use the software without any prior technical knowledge easily.
2. Simple Integration to E-Printing Stores:
Businesses today prefer t-shirt design software that comes with a simple integration feature. It should be made simple enough for printing owners to integrate the tool without any prior technical knowledge.
However, if they want, they can consult a professional for the job.
3. Engaging User Experience:
Advanced features and an engaging user experience encourage online users to convert into potential customers. It is one of the many reasons why some online t-shirt design businesses thrive and some don't.
Both user interface and user experience need to be kept in mind while choosing the best t-shirt design software for your business.
4. Compatibility:
Online t-shirt design software must have cross-platform compatibility. It should be able to work seamlessly on various browsers and with multiple platforms.
To make it more efficient, it is desirable to have mobile compatibility and mobile responsiveness, which helps the users find the easiest way.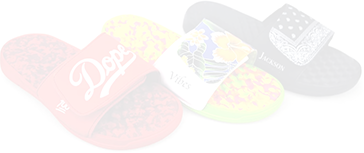 Boston based custom slide sandal maker has become $10 Million company using an online designer and unique growth marketing.
Read more
5. Multiple eCommerce Platform Support:
It is no brainer that the t-shirt design software should support multiple e-commerce platforms. Such design software suites are great in performance as well as users get the most customizable features.
They can create a design for themselves and need not have to send designs separately via email. If even it is compatible with your e-commerce platform, you should opt for the one that has multiple platform support.
Conclusion:
Designing a customized t-shirt is no more a challenge, and users today can upload their personalized images directly while shopping online. Today, most online businesses support various printing processes, all thanks to the modern t-shirt designer software. Besides t-shirts, the above rules are also applicable for choosing a product designer software to design various products like coffee mugs, business cards, labels, banners, and many more.
To make things easier, many online stores already come with various pre-loaded designs. It brings new opportunities for online apparel print shops to boost their business using a product designer tool and provide an exciting shopping experience to online customers.
Related Questions:
What is the cost of a T-shirt printing machine?
There are various machines to print t-shirts, such as DTG printer, Screen printer, Heat press, embroidery machine. In the case of DTG printers, it costs within a range of $10,000 to $500,000. The best one is KORNIT AVALANCHE HDK, which costs around $250,000.
Which is the best T-shirt fabric for DTG printing?
DTG printing is best suited for 100% cotton t-shirts that are spun with a high cotton content.
What is the total cost of printing a T-shirt?
Printing a T-shirt includes both production and overhead costs. Production consists of the cost of a blank t-shirt and printing ink and toner. The overhead costs include Labor Expenses, Art Expenses, electricity, periodical maintenance of DTG machines, and other miscellaneous expenses. To sum up, you will incur approx. $3.21 to print a T-shirt.
Where can I put my t-shirt design?
There are four major areas to design a t-shirt:- front(chest area and below), back, left sleeve, and right sleeve.
Where do logos go on shirts?
There are three major areas to place logos on a t-shirt:- one over the pocket area at the front, the remaining two at the center of the left, and the right sleeves of your t-shirt.

Do you have printers? Are those printers sitting idle?
Become a Print-on-Demand dropshipping app like Printful or Printify. Dropship your merchants' orders.
Know more