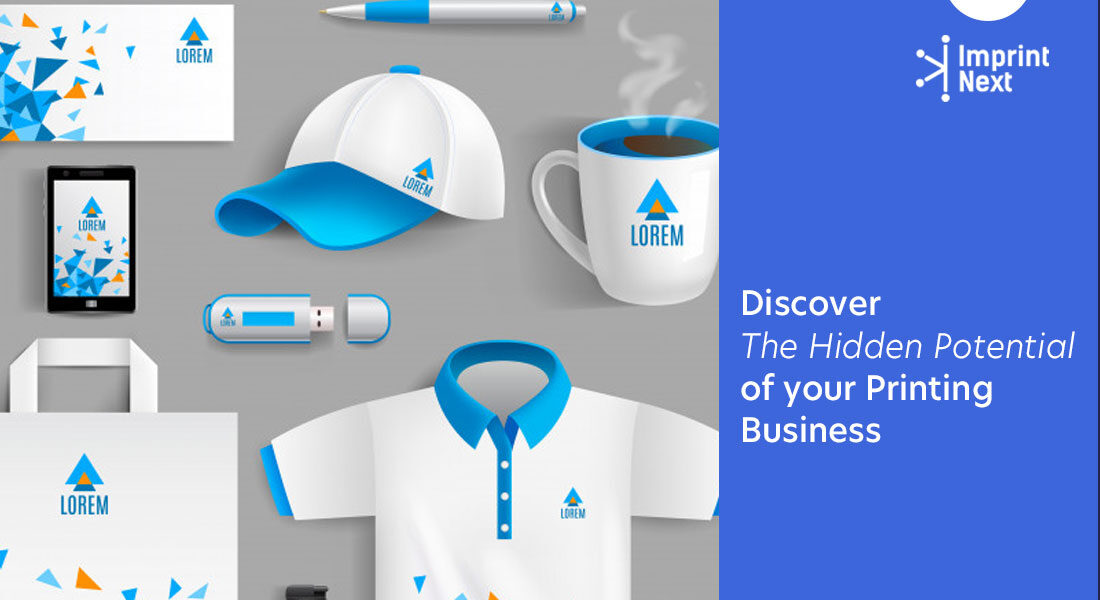 Last Updated on: 26th November 2021, 09:47 am
The printing business is an ever-growing business with a stable equation of growth and demand. Though we are quickly moving towards the era of digitalization, there is a huge demand for hands-on printed materials such as promotional products, labels, t-shirts, packaging, signage,  business card printing, and so on. If we closely observe the demand pattern, the requirements of every customer vary from individuals which give rise to the concept of "Personalization"
61% of Print Shops realize the importance of personalized online shopping but 51% of them are not sure how to implement it.
Though the Printing industry is booming at a growth rate of 23%, still the actual potential is undermined at the individual level. Let's analyze the probable reasons which obstruct the growth of your Printing Business.
1. Lack of Strong Online Presence: 
Decades ago the physical presence of any business was the first priority but in today's market, it's equally important to have an active online presence. According to recent research by BigCommerce, it's revealed that 34% of businesses prefer to sell through their own websites. Also, the social media platforms like Facebook, Instagram, etc act as a digital sales channel which accounts for approximately 40% of total online conversions.
From recent research about search behavior, it's unfolded that around 58% of offline purchases are results of online conversions. Often in the scenario of Printing Business, it's observed that the online showcasing is not up to the mark. Printing companies require comparatively more attention towards the production-related activities which restricts the business owners to spend more time towards enriching the online presence.
2. A gap in Customers expectation & reality:
The Customer is considered the king of any business. To enjoy long-term growth the business should focus on customers' expectations. In Printing Business, customers expect good quality printing within a pre-estimated budget and shorter time period. Sometimes individual print requirements are difficult to process because of the feasibility and complexity of production.
For example, in the Custom tee shirt Printing business, the owners impose a lot of limitations to simplify the production process but it acts as a constraint for designing custom tees. This results in creating a substantial gap between customer expectation and reality.

Do you have printers? Are those printers sitting idle?
Become a Print-on-Demand dropshipping app like Printful or Printify. Dropship your merchants' orders.
Unlimited Merchant stores. Dropship and Fulfil Merchants' orders. Manage merchant invoice, sales commission, etc. Merchants sell the designed products in shopify, etsy stores, etc.
Know more
3. Difficulty in Production & Processing of Orders:
More than 78% of the time and nearly 80% of total costs are incurred in the printing production process. Though the latest technologies and inventions help the Printing firms to ease the production. But somewhere the adaptability by Printing Business is not satisfactory. Instead of depending upon several printing technologies for different requirements, businesses prefer traditional methods of production.
For example for printing a design under the sublimation method has a completely different set of requirements for screen printing. Be it Custom shape decoration, Printing on large signboards, or printing on crystal templates the production process requires specific attention and time.
Often the cost of production results in a high selling price and sometimes the production time period is beyond the expectation of the customer. All these impacts the productivity of the Printing firm and emerges as a hurdle in expanding the customer base.
4. Where there is a problem there is a solution!
Yes with the help of innovative web to print solutions Printing Businesses can tackle all the problems pertaining to business growth. The major attributes of an ideal web to the print solution should be inbuilt with advanced features for print & design. Easy & accurate to use and most importantly it should cater to the unique demands of the printing industry with suitable compatibility with leading E-Commerce Platform. Starting a print business is easy and executing an effective printing business is, even more, easier if a business can implement the right web to print solutions.
5. Let's explore how ImprintNext can help Printing Business!
Be it customizing a T-Shirt, Shoe, Graduation Cap, or any Promotional products ImprintNext has a solution for all.
Turn your customers into Designers. With ImprintNext Design Studio, make the decoration process easy and intuitive. Here are some of the features.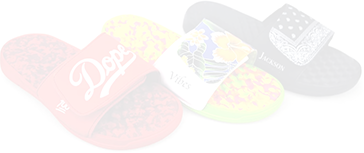 Boston based custom slide sandal maker has become $10 Million company using an online designer and unique growth marketing.
Read more
Now your customers can use a variety of text options like Curve text, Word Cloud, TextFX, Text Shapes, Text on Path, and QR Code.
6. Advanced Image Editing Options:
With the advanced image editing options, your customers can import photos from social accounts like Facebook or Instagram. Mask the images into different shapes, apply filter effects, remove the background colors and vectorize them. It also prompts your customers for low resolutions images. For certain decoration methods like engraving, the images automatically turn into black and white or grayscale.
Your customers can apply background patterns, Distress Effects to give worn-out looks to the designs. And they can also use hand drawing tools to scribble around the design.
The design studio comes with 5000+ preloaded cliparts, templates, and primitive shapes for your customers to choose from. You can also load your own clipart, templates, and shapes as well. That is to say, the pre-decorated product lets your customers edit a template quickly with a form-based editing option.
With the Name and Number option, your customers can order a design for a team. Moreover, they can also use the same design for different products, colors, and size variants.
7. Support All types of Printing Technology:
ImprintNext provides support for all types of printing technologies including wide format printing for Banners and Signs, business card design & More.
For easy designing, it has got all the necessary tools. Like Zoom, Move, Scale, Rotate, bring to Front, Send to Back, Center the designs, etc. You can utilize the best features of business cards for designers instantly.
And once they complete the decoration, they see the realistic 3D preview of the designs. They save the design to come back later for re-order and share the designs on social media as well.
With an easy and addictive design experience, boost your sales and returning customers.
ImprintNext Web to Print Solutions are customizable as per the business requirements and provides a seamless customization & purchase experience.
Moreover, it has a lot many features to ensure a surreal design experience for your customers.
ImprintNext helps you to grow your business with delighted customers.

Do you have printers? Are those printers sitting idle?
Become a Print-on-Demand dropshipping app like Printful or Printify. Dropship your merchants' orders.
Know more