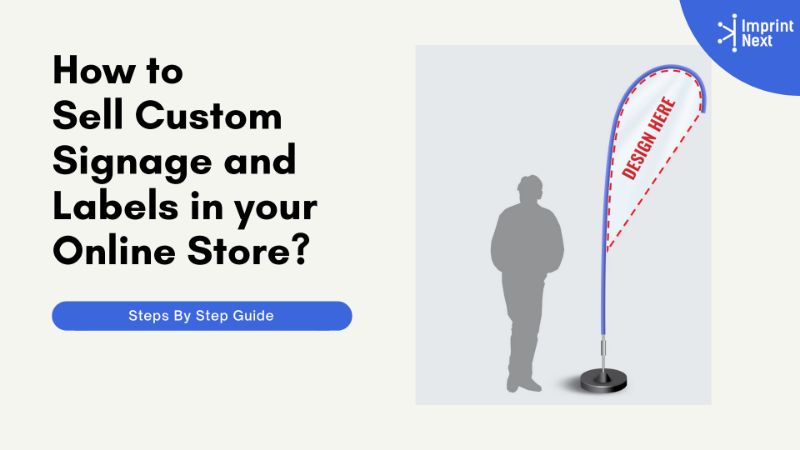 Last Updated on: 26th November 2021, 09:46 am
A solid plan can be helpful for any company. Therefore, it is essential to start your journey with custom banners and signage and any field to have a comprehensive business plan.
Great luck! You will succeed in starting your flex printing company because flex banners are among the most common outside publicity types. You can do profitable business with promotional ads, stand printing, signs, or banners.
It is, therefore, a step-by-step guide for starting your company.
You can start in two ways:
Open a print shop for brick and mortar and create your entire company offline.
Start an online flex print shop with integrated online product design software.
If your budget permits, you can run both an offline company and an online firm simultaneously. You may also order online and create personalized items offline.
The first solution may be suitable if you have a vast reserve of capital to invest; the second is more suitable for starting your company with fewer capital investments. Moreover, worldwide you can meet clients.
Now that you know what a great business the flex printing company can be these days let's see how we start. It is a step-by-step guide to start selling custom signage and labels online.

Do you have printers? Are those printers sitting idle?
Become a Print-on-Demand dropshipping app like Printful or Printify. Dropship your merchants' orders.
Unlimited Merchant stores. Dropship and Fulfil Merchants' orders. Manage merchant invoice, sales commission, etc. Merchants sell the designed products in shopify, etsy stores, etc.
Know more
1. Estimate your Budget:
When starting a flex printing company, many factors are considered to finalize the estimated cost and budget.
For offline companies – large warehouses, energy and maintenance costs, staff, raw materials, tools design, packing, shipping, and so on.
An online company is an online platform, warehouse, third-party distributor, commodities, distribution costs, product designer tool for online products, and printer.
In general, you have to spend less and benefit quickly in an online store with some of the minimum required equipment. By connecting your raw materials supplier and the drop-shipper who handles your wrapping, shipping and return costs, and complaints, you can also cut production or shipping costs.
When you know what you should and shouldn't spend, your budget expectations can be better understood and controlled. It's okay if you think you can afford all the costs yourself.
Alternatively, you can also apply for the machinery fund or other expenses.
2. Choose Store Location:
To open an online shop, you have to have a physical venue. Choose the website carefully if you intend to open your store at just one location. The position needs to be such that a significant number of tourists are attracted. You must also have a unique customer desk, design, and printing areas.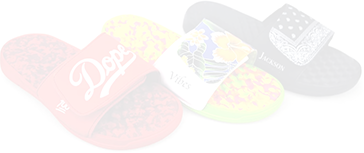 Boston based custom slide sandal maker has become $10 Million company using an online designer and unique growth marketing.
Read more
However, you do not have to immediately look for a physical location if you think about starting your business online. Nevertheless, you would need a small warehouse or a little room for physical use if you want to store your goods somewhere or pack your final items. But you don't have to look at the position because it is just for back-end activities, not for clients.
3. Register Your Business:
Licenses and permits are necessary regardless of what business you consider-offline or online. Ensure you have licensed your company and have received the required licenses or permits, depending on your company. Your county office or office of the county office will support you.
You may also consult a financial planner to review the company expenditures and taxes.
4. Setup your Online Shop:
You must first set up your website for your online print shop. Multiple platforms are available, such as Magento, Shopify, WooCommerce, OpenCart, etc. Hosting your online shop will provide you with the opportunity to set up a web-to-print shop in which you can sell your customers' customized banners! Anything new to attract more clients!
Many businesses, including Vistaprint, Flexprint, Printshop, and One Print store, offer individual flex banners to allow customers to design banners as they wish.
It helps you to sell individual items. Your customers can create the things they want with predefined templates, clipart, social media picture imagination.
You can integrate your eCommerce shop with this web-to-print designer tool like ImprintNext for online customization.
5. Build a Dynamic and Responsive Website:
Your 'first face' is your website. If you want to draw your tourists to your shop, make sure that it is very immersive on your website. Make sure your website is well arranged and that your content is accessible and distinct. CTAs are available.
Please also note that many people are opening a smartphone or tablet that makes mobile-friendly on your site vital. All screens open correctly, regardless of their size, with a sensitive panel. It will help your customers navigate the site quickly and improve their experience if the website remains untouched on all screens.
Especially if you have a mobile site, make sure you have:
Correct CTAs easily be identified and clicked upon by the customers.
When possible, use Accelerated Mobile Pages (AMP).
Try to stop advertisements and pop-ups for text blocking.
Conduct routine mobile tests to detect and fix instantaneous run-time failures.
6. Custom Printing Infrastructure:
The main machine needed for a printing company is a flex press. Several flex presses are available. However, review your requirements and make sure your selected printer has all the required specifications before starting with any printing machine.
You can print on various substrates with different surfaces, such as wood, MDF boards, etc. To display the final design, you must also have a machine with a regular printer.
7. Hire Manpower/Staffing:
While an offline shop needs more effort, you can also hire a minimum of workers to handle different business operations in an online printing store.
You will need, for example:
A web developer to create a website or provider of web-to-print solutions
Marketing specialist to track, fulfill, and build strategies to promote conversions and purchases in print orders and purchases.
A talented graphic designer who takes care of consumers' needs and designs items just as they wish.
Need a logistics team if you plan to distribute the goods or a dropship manager if you work for an innovative solution provider.-A group of delivery men
A technical expert helps solve any problems with your machinery or your web-to-print solution even though you encourage your W2P storefront solution to manufacture your customers' goods themselves.
It would be best to have a technical support team address customers' problems within the shortest possible time.
8. Promote your E-commerce store and Sell More:
It is time to promote your online flex printing company after following all the above instructions. Here are some marketing tips for your printing company on the market.
If the projects are imaginative and creative, consumers will not purchase them until they see them. It is imperative that you display and promote your best specimens on every possible medium – your website, social media, other websites, and more that you can imagine.
9. Write Convincing Product Details:
Catch product details are an effective way to attract your audience's interest. Maintain your product details appealing, pertinent, and exclusive and customize them with the right keywords.
Likewise, other on-site strategies optimize traffic and revenues that you can use to push on your targets.
10. Strengthen your Customer Base:
Each organization needs the means to communicate more deeply with its customers. A CRM software product needs the hour to make all of the details available to the current customers.
You can quickly build your marketing plans with all of these data at your fingertips. You can use one or more of them following your needs, whether email marketing, webinars, or push notifications (if you provide a storage app).
As soon as your company begins to get established customer interest and attract new customers, you can launch loyalty programs as well. These reward plans can include gift cards, secret coupons, bonus points, and incentives, etc.
11. Strengthen your Social Presence:
Today, social media is an integral part of everybody's life. On average, people spend at least 30 minutes every day on social media sites. If you are also interested in expanding your company and letting your clients recognize your business, social media marketing is essential.
Choose from Facebook, Instagram, Linked In, etc., one or more social media sites that best fit your business strategy and start promoting your brand in it. You can go live, post blogs, show your new items, advertise sales, and so on, and keep customers interested. The loyal customers and the original audience will note and show interest in purchasing the goods on a larger scale.
One of the few suggestions is to allow your clients to display banners, publish their social media images, and tag their friends. Some of them will show interest in your brand and ask more people about your services with these images' notation. And ultimately, they can also become your clients!
12. On-site Optimization of Website:
A website is like the heart and soul of an online business. It will not be beneficial if you don't have a well-built and configured website for keywords. A slow loading site can also be a massive downtime for customers.
Ensure performing the regular audit to ensure the load speed, keyword optimization, and carry other web-optimization techniques.
13. Attract audiences with Blogs/Case studies:
Keep a "blogs" section on your website that includes white papers, blogs,  case studies, etc.
This segment will allow the viewer to find out what else besides your items on your website.
Conclusion:
Although the custom signage and label printing industry is already a booming sector, it has opened up many more opportunities since the start of this pandemic. You can do so by following the correct steps stated above to start a flex printing company.
Related Questions:
What is the average cost of custom signage?
The average cost of custom is $527. While it costs as low as $172 depending upon the signage size and the location you belong to.
How the signage cost is calculated?
The signage cost is calculated in units of square feet per area. The unit cost of signage varies from $15 to $25.
Is custom signage an effective marketing tool?
Custom signage primarily used for marketing other than awareness activities. The best signs use full-color graphics that grab the attention of viewers.

Do you have printers? Are those printers sitting idle?
Become a Print-on-Demand dropshipping app like Printful or Printify. Dropship your merchants' orders.
Know more