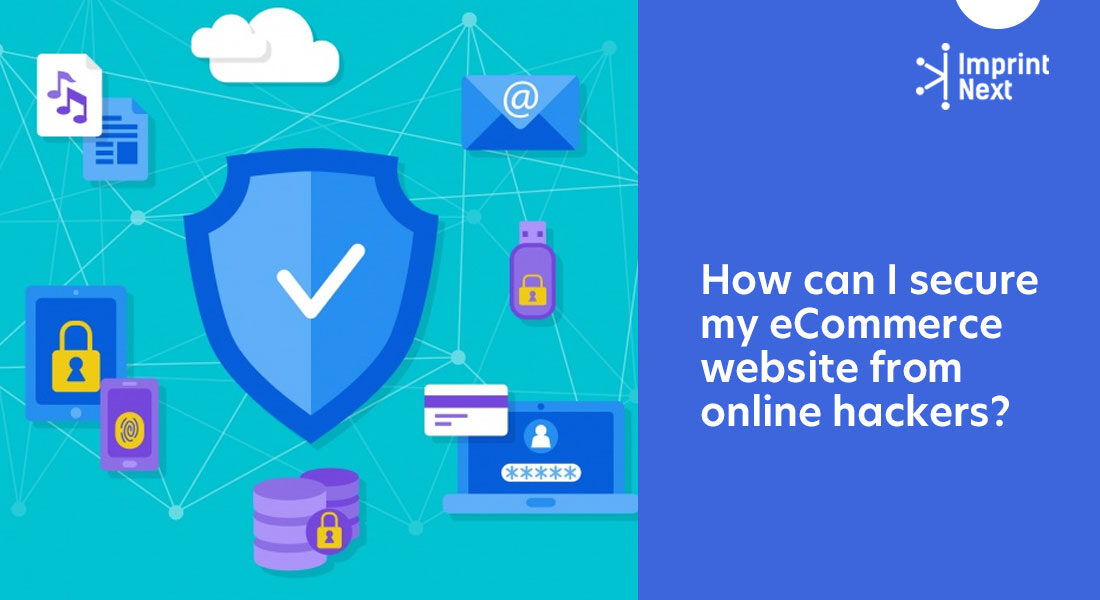 Last Updated on: 29th November 2021, 01:34 pm
Online threats are a common problem faced by many consumers in the eCommerce industry. Attackers may attack your web host server and infect your website with viruses. They can also access your confidential data such as phone numbers, customer bank details, card details, and delete the records, etc.
As the database stores your data of the content management system, you must regularly back up your data. In case someone steals it, you can retrieve them. Do not use common file transfer protocols instead manage your own servers.
While using an open-source WiFi network, possibly your password and confidential data may be stolen. Therefore, for eCommerce stores, constantly update your shopping cart to minimize the risk of data stolen.
Top 10 Ways to Secure Your Ecommerce Website:
Let's discuss 10 steps you can do to make sure your e-commerce is secured from online attacks.
1. HTTPS websites are secured than HTTP:
HTTPS is the secure form of HTTP. It is a protocol that visitors use when they browse your website.
If you're only using https for your payment pages. It's time to reconsider and move your entire site to https.
There are a couple of important reasons for doing this number.

Do you have printers? Are those printers sitting idle?
Become a Print-on-Demand dropshipping app like Printful or Printify. Dropship your merchants' orders.
Unlimited Merchant stores. Dropship and Fulfil Merchants' orders. Manage merchant invoice, sales commission, etc. Merchants sell the designed products in shopify, etsy stores, etc.
Know more
Now, https is now a Google ranking factor an https website will rank over http stores a higher ranking means more visitors and better sales.
Secondly, https is the basic level of protection. You can offer to your visitors it creates an impenetrable link between their browser and your web servers so that hackers can't intercept any traffic between them.
To make the switch to https you will need to install an SSL certificate.
An experienced developer can help you with that.
2. Keep it updated:
The second point is keeping your application and plugins updated this is the simplest step.
Yet most business owners ignore it just because your website is up and running. That doesn't mean it is secured updating software is an ongoing process software.
Developers keep on improving their plugins for any vulnerabilities. If you don't update it could cost you in the long run.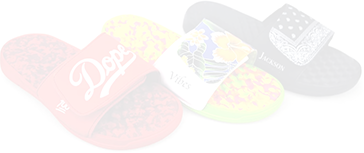 Boston based custom slide sandal maker has become $10 Million company using an online designer and unique growth marketing.
Read more
3. Regular Backups:
The third one is performing regular backups if you get hacked that's bad enough but you can recover from it
However, when you lose data it is difficult to recover from it and remember your data. It is your responsibility to make sure your data is being backed up there are two ways of backing your data.
The first one is manual. It is time-consuming and you may skip it because of a tight schedule or just simple procrastination the second one is automatic. You can use eCommerce hosting services that automate backups for you regularly.
So that if you need anything any day, they are ready for it.
4. Use CDN:
The fourth one is using a content delivery network or CDN. It is a geographically dispersed set of servers that stores copies of your web pages in their systems
The main role is to present your pages to people from the server that is closest to their location.
So that they can enjoy a fast browsing experience.
They also have a security element built into them, they learn to recognize the pattern of malicious traffic and try to protect your website from them.
5. Upgrade your Hosting:
The fifth one is to upgrade your hosting most people will start off with a cheap hosting solution for their needs.
These 2 dollar accounts may provide you with what you need in the beginning but what about a year from now. Most of you want to grow and develop a website that receives thousands of visitors a day.
Unfortunately, not all hosting plans are capable of sustaining such growth.
If you're with a cheap host you're probably squeezed into a limited space and what if it is a bad neighbourhood.
This will definitely impact your website there is an increased possibility that you are in a noisy neighbourhood.
It can lead to security attacks penalization, brute force attack and much more now.
So if you're serious about your eCommerce store it's best to move your website to cloud hosting like AWS.
6. Use Long & Secured Passwords:
The sixth one is to use long and secure passwords.
There are lists of breach passwords, online hackers will combine these with a dictionary words list to generate even larger list of potential passwords.
If the passwords you're using is on those lists it's just a matter of time before your site is compromised.
Here are some examples of strong passwords and weak passwords.
The best practice for using a secure password is, do not to reuse your passwords. You must have long passwords. Use random passwords use special letters in your passwords.
7. Use Firewall:
The seventh one is using a firewall for your website.
A web application firewall is a protective barrier between a web application or its server and the internet.
In simple terms it monitors the traffic hitting website servers with requests and filter out the ones with malicious
intent.
8. Prevent unnecessary access:
The eighth one is removing unnecessary users. Do not give unauthorized access to anyone for your website.
If you still want to give access to some work just give them limited access.
Here are some different types of roles you can offer to your users' contributors, SEO managers, SEO editors shop managers, authors, editors, subscribers, customers or administrators.
All these roles depend upon the tasks they want to perform also need to remove unnecessary users.
Old accounts are a major security risk. Many old accounts have a weaker password which is a risk for e-commerce stores
So it's better to delete the accounts which are not in use.
Read also: Top 10 Reasons Why Web To Print Software Increases Online Business
9. Do not use default admin page urls:
The ninth one does not use default admin page URLs or default usernames or passwords.
Default pages URL are more vulnerable to tags. So it is always a good idea to change the default page URLs to something else like in WordPress.
You can change your default URL from wp-admin to something you want to customize. Also, make sure you're not using default usernames or passwords like admin or pass faster change management.
10. Run regular scans:
It also remains a problem the last one and most important one is running regular scans, scanning your website regularly.
Moreover, it will help you identify any vulnerabilities from your website's end.
It is important to scan your website regularly for infection so that if there is an infection or malware attack you know it first.
Instead of letting it sit in the system and creating irreparable damage.
Final Words:
A study conducted by essential revealed that out of all cyber attacks malware injections are the most expensive to bear.
Hope you will absorb important points about eCommerce security and apply them to your eCommerce stores.

Do you have printers? Are those printers sitting idle?
Become a Print-on-Demand dropshipping app like Printful or Printify. Dropship your merchants' orders.
Know more