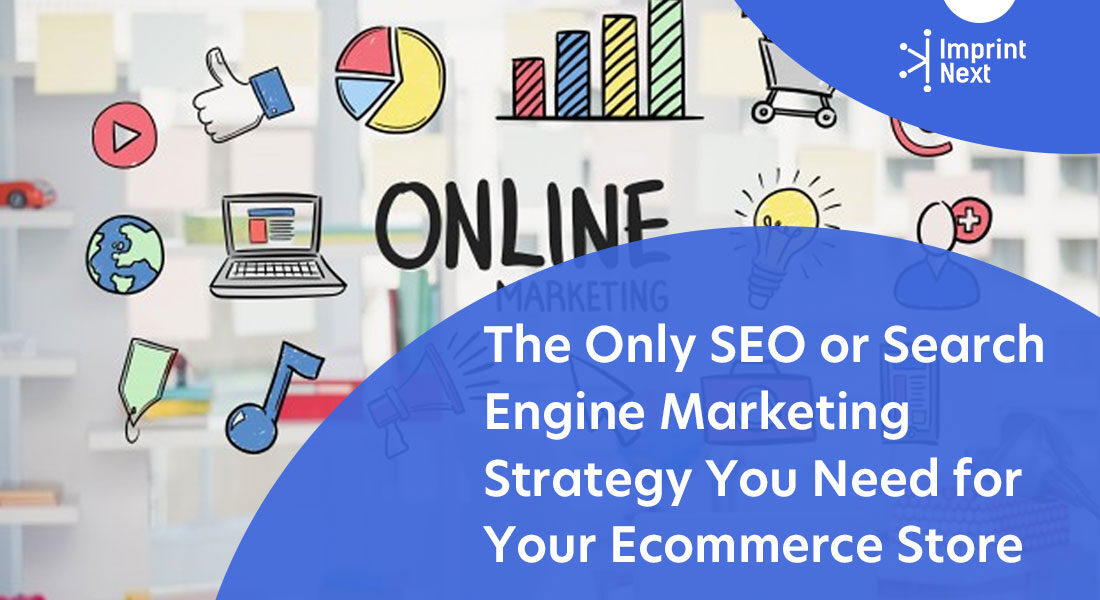 Last Updated on: 28th June 2021, 09:40 am
Search engine marketing(SEM) is a digital marketing technique that increases your website's visibility in Google Search results or Search Engine Results Page(SERP). The SEM primarily involves the promotion of websites in SERPs to optimize the brand presence and increase traffic.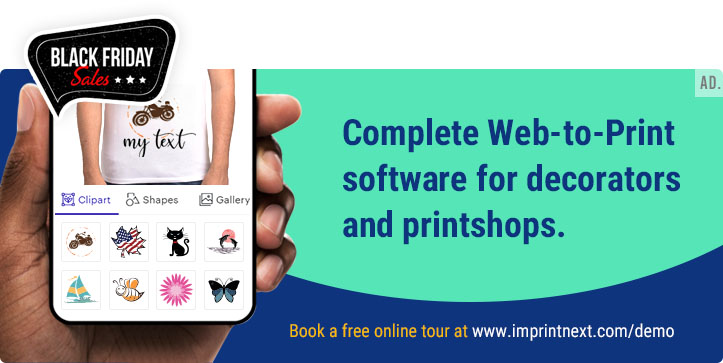 The basic difference between Search Engine Optimization(SEO) and Search Engine Marketing(SEM) is SEM is a paid strategy, whereas SEO is an organic strategy. Such as Google Ads. You pay for ads in Google Adwords to bring in web traffic. Or rank on Google's first page by paying for it. On the other hand, organic traffic means you get visitors directly from Google Search based on your page ranking. It is entirely free.
SEM's benefit is getting your website/product rank higher in Search Results to generate qualified traffic and brand awareness. As a result, consumers visit your website and prefer your product offerings.
The three most effective platforms for Search Engine Marketing are Google AdWords, Yahoo Search Ads, and Bing Ads. Pay-per-click is the primary advertising model for all SEM strategies. While there are various SEO services, but you should be wise to choose the right one for your business.
The most significant advantage of Search Engine Marketing is you start getting traffic immediately. Your website and product gets promoted and publicly visible in lass time. Unlike SEO, where you may to may not rank organically in a less time frame. And the disadvantage of SEM is you have to pay for it.
SEARCH ENGINE MARKETING:
1. Using Comparison Shopping Engines:
Being a shopping website, you want your customers to find your products first, then your competitors. Comparison shopping engines are the most obvious places for online retailers to get their products to the masses. There are many sites such as Google Shopping, Shopzilla, Nextag, Pricegrabber in which millions are shoppers searching to get the best price on online products. 
How does It work?
Most comparison shopping engines work the same way you have to upload a CSV file to their website feed, and they will put their products in their engines. However, most of them require you to pay for the services. Anyways, here is specific product information you need in your CSV file:
Manufacturer name
Product URL
Image URL
Product Title
Description
Price
Depending on the shopping engines, they demand a different format for CSV files from you, but it's easy to create and upload. 
Once your product data is submitted and processes, the shopping search engine will display your product on their website. When a customer clicks on your product, you are charged some money. So, you are paying for window shoppers. But, let's think of it as a highly targeted advertising campaign. So, it's a win-win scenario for both you, search engines, and your customers. It's better than your untargeted website banner ad.
Problems with listing your product in the shopping search engines:
If you want customers, you have to provide the lowest price and be a leader in the low price segment. You have to sacrifice a lot. As a result, you may just hit your rock bottom to get more customers but not much profit. 
You will always be fighting to provide the best product at the best price, otherwise called the lowest price, if you are not alone here as you will have many competitors who will do the same thing. Leaving you in a position where you don't want to be. 
All the customers you get here are bargain hunters. All they care about is the lowest price. They will always jump to other stores if they get a better deal. So, you can't expect to build your brand, generate trust, and create a bond with your customers. 
Two ways to make it work:
If you can sell something unique to you only that no other shops sell, you are in good luck. Because you don't have competition here, you can jack up the prices marginally.
Select only those items which you don't mind slashing prices. Create a list of just a handful of products and keep rotating the list with new products so that your customers can expect something new from you at a regular interval. This way, you will also create a sense of urgency that your product list lasts only for a short time. 
List of popular comparison shopping engines:
2. Search Engine Optimization:
If you can get it right, it will open floodgates of free, organic traffic to your eCommerce store. For you, it means money! Through search engines are the only way your customers are going to find you. And let's be honest, 95% of the customers are going to come from Google. So, here we are going to talk about SEO in Google only. 
Here is an infographic from Blogkens.com on SEO trends and ranking factors of 2018:
Creating backlinks
It's a huge deal in search engine optimization to have other websites link to your websites. Most importantly, websites with high domain authority must link back; otherwise, it is not of much use. 
Here are three ways to get backlinks the right way or the natural way:
Get online press coverage –  News websites and online journals have high authority, and a link from these websites is of great value in search engines' eyes. 
Be unique in every way – You have to stand out of the crowd in the eyes of influencers and niche bloggers so that you get their notice and they feature you in their blog. 
Create buzzworthy content – You can create comprehensive, informative, and buzzworthy content on other blog sites because good content always tests linked. 
Build Authority:
Create 'How To' content to explain – the Best way to win over your customers is by solving their problem. You have to create 'How To' content to convince your customers that you know your stuff well.
Be an expert in your niche, not a salesperson – To build authority, you need to take time and talk to your customers without trying to sell something. You need to listen to them and solve their problems. It makes you more credible and trustworthy.
Write comprehensive content in your niche – Internet users are looking for something, and you have to give it to them. Think of everything you can research in your niche and write the contents of each topic. This way, your customers will get what they want and have a genuine interest in what you have to offer.
Building Trust:
Add Reviews and Testimonials – Show other customers' reviews when they bought a product from you. If someone has tweeted about your services, you can include that on your website as well. 
Show Security Badges –  This is highly essential to include security badges on your website. Your web host will often provide you with SSL certificates and other security features that you can display on your website and show your customers that your website is secure.
Provide guarantees – Let your customers know that you take your products seriously and have absolute confidence in your product. You must provide guarantees that, if you fail, you are ready to mend it for your customers.
Site Structure and On-Page Optimization:
Make sure all the title tags are unique. It is unwise to have duplicate title tag content.
Ensure that you have a way to navigate by text links only. It is essential.
Enable H1 heading tags in your source code. The content in H1 tags should match the title tag content for the page.
Use original images and assign image alt tags.
Keep iframes to a minimum.
3. Learn With Web Analytics:
How do you know that your strategies are working? It would be best if you had data and facts to monitor or measure your efforts. It is where Analytics comes in. Although Google Analytics and free and provides basic to advanced features, there are many other tools that you can use to measure your improvement, such as Semrush, Moz, Alexa traffic rank, AHREF, Kissmetrics, etc.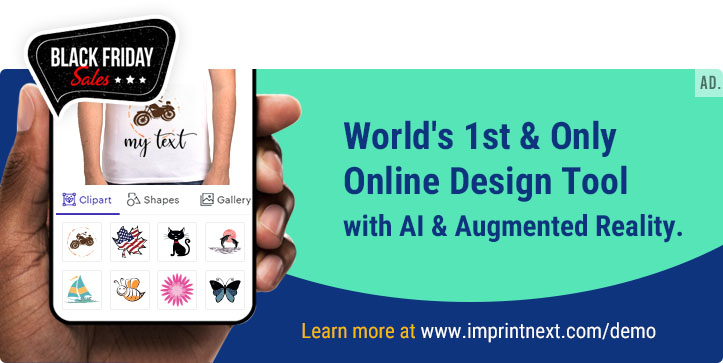 Google Analytics can track:
The city or location of your visitors.
An unlimited number of entry pages and exit pages.
The average time duration your visitors spend on your website, Bounce rate, etc.
From where or sources from which your website traffic comes from. An unlimited number of referring websites, search engines, and social media sources.
Landing Pages:
It is helpful because Google Analytics enables you to find comprehensive data on your landing pages. It's a great way for eCommerce to see the most popular entry pages and learn how visitors found those pages. Ask yourself:
Does the webpage naturally rank higher on Google?
Are you driving most of the PPC traffic to that page?
Is there another website linking to it?
To find out this information, go to Behavior > Site Content > Landing Pages. Then click on the 'Secondary Dimension' button and select 'Source.' 
This information will help you strategize for:
Improving the SEO of the pages that create more sales and orders
Reaching out to another website to link to your web pages.
Change the page content to sell better.
Bounce Rate:
The bounce rate measures how many visitors come to the site and immediately leave. When you see that you have a high bounce rate, your visitors are not getting what they are looking for or are not interested in what you offer. For eCommerce, it means a lot of your shoppers are just comparing prices and leaving. Or, you are providing enough information for the visitors.
If you have a large inventory of products, you could have a high bounce rate since you might attract many visits from search engines. To solve this issue, you have to understand what they want, for that you may have to talk to them directly. Implementing live chat is a great idea here. 
Advanced Metrics:
1. Conversion Funnel Analysis –
For example, your checkout process can be seen as a conversion funnel. Many users enter the first checkout page with their shopping cart. However, some or many leave in the way without purchasing. Here conversion funnels can help you identify which step of the checkout prevents customers from buying their products. Knowing this, you can fix the underlying issues that will make the checkout process less confusing and trustworthy.
2. Average Order Value –
You can quickly get a glimpse of the current average order value and how it changes over time. Studying this, you have to increase the average order value to continue growing your business.
3. Lifetime Value Calculations –
As your business grows and starts investing more in retaining customers, it would help calculate the customers' lifetime value. It means how much does an average customer spend with your business during their entire lifetime. This value will help you calculate how much you can spend on marketing and advertising. 
4. Real-Time Analytics –
Get a comprehensive view of your current eCommerce performance. See how individual customers navigate and take actions on your site in real-time. It is a beneficial tool. It quickly filters out a shortcoming, visitor behavior, and other trouble zones on your eCommerce store.
4. Make Your Store Mobile Compatible and Mobile Responsive:
Unless you have been living under a rock, the number of people browsing the internet through mobile devices increases every day. Over 60% of the world's internet users come from mobile devices; that's nearly 2 billion users worldwide. Unfortunately, most of the eCommerce stores are designed only for the desktop. Keeping this in mind, you can take advantage of this opportunity to move ahead of your competitors by making your eCommerce store mobile-friendly.
What's in it for you…
Wider mobile customer base. Get more mobile traffic.
Fast mobile development at a low cost compared to creating a stand-alone mobile app.
Low maintenance compared to maintaining a separate mobile site.
Lower bounce rates
Higher conversion rates
Easier analytics reporting
Improved SEO
The improved online browsing experience
Conclusion:
Search Engine Marketing enables potential customers to access your business website in less time.
As it is uniquely displayed through an ad. However, there is a misconception that spending more on ads can benefit you more. But, it may or may not. It is far from a requirement for success with search engine marketing. That is to say, your product /website quality, blogs, online presence, brand awareness, etc., are ultimately going to pay for reliable and long-term results.
Related Questions:
What are the types of search engine marketing?
There are two types of search engine marketing. They are search engine optimization and pay-per-click marketing.
What is the first thing to improve in SEM?
Proper keyword research is the first thing to improve in SEM.
What is the ultimate goal of SEM?
The ultimate goal of SEM is to increase the website visibility in the search engine?