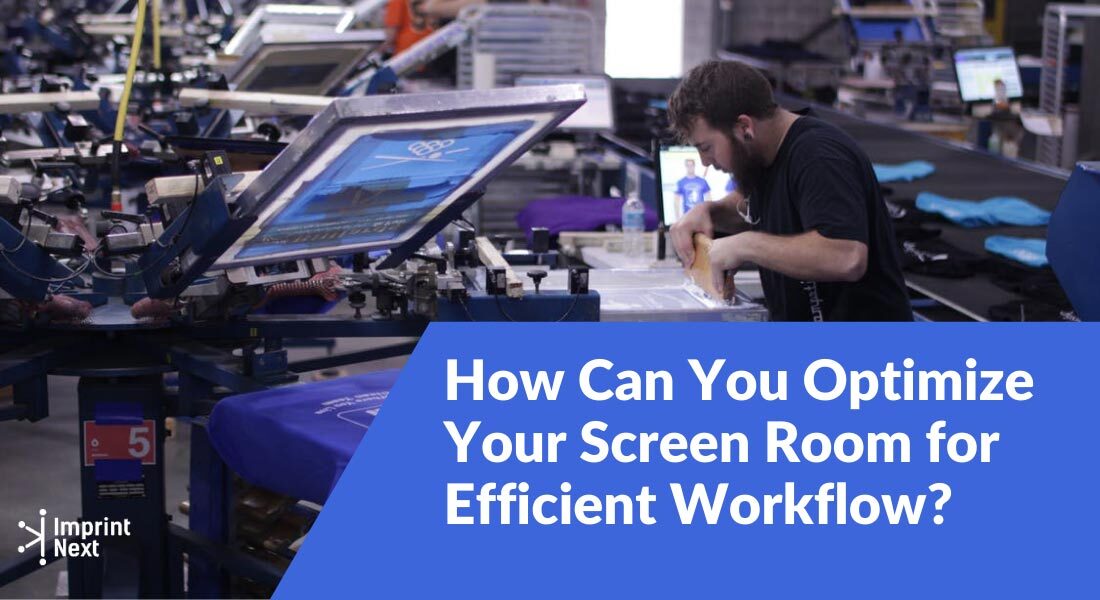 Last Updated on: 26th November 2021, 09:45 am
The unutilized area of the print shop is the best place to set up a screen room. This is what the print shops consider to be one of the best practices of screen printing. Is it really so? Then you are forgetting the essential part of your business.
Yet, it may sound obvious that well-crafted screens are a critical part of the screen printing process. However, shops prefer skipping some of the best practices like quality employees and equipment for this important department. Moreover, Reclaiming screens has to be one of the dirtiest and unenjoyable roles in any shop.
But when the employees don't recognize their duty and accomplish it successfully, that creates room for screen-related issues.
Quality screens are the keystone to running an effective shop. To that end, your best employees should undertake that task.
Disciplined, craftsmanship-minded problem solvers are ideal candidates for running a screen room.
So if you have screen-room problems, the solutions start with your crew. They need training and support; empathy and respect go a long way, too.
You probably publicly recognize your best printer or salesperson during a company meeting.

Do you have printers? Are those printers sitting idle?
Become a Print-on-Demand dropshipping app like Printful or Printify. Dropship your merchants' orders.
Unlimited Merchant stores. Dropship and Fulfil Merchants' orders. Manage merchant invoice, sales commission, etc. Merchants sell the designed products in shopify, etsy stores, etc.
Know more
But when was the last time you elevated your screen-room staff to key-employee status? Think about that as you consider revamping your thinking for this essential part of your business.
1. Best Practices for a Screen-room Workflow:
Besides great people, if you want to make an impact on screen-room workflow, establish shop standards for every step along the way in this area.
This means dialing in your shop's way of completing each step.
Likewise, how can you use the concept of control-the-variables in your screen-room process? It may include how you emulsify the scoop coater; the settings chosen for the automatic coater; or when and how the stress on the screen is measured.
Jot down how your shop can solve any challenges posed for every aspect of the screen space.
2. Managing Daily Output:
How many screens per day are you reclaiming, coating, imaging, exposing and rinsing? You want real numbers, not a "gut feeling."
Collecting the data will help you appreciate the research you need. Let's say for all five of those measures, your shop averages 50 per day.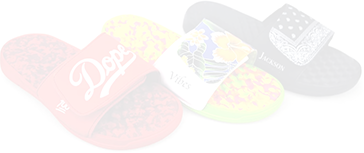 Boston based custom slide sandal maker has become $10 Million company using an online designer and unique growth marketing.
Read more
What happens if schedule orders specify that the next few weeks need about 75 screens a day? It is usually where shops get into trouble if they aren't diligent in anticipating needs.
The effect of this will be extreme on growth. One of the best ways to get behind on the schedule of production is not to have screens available when needed. Keep track of the regular performance of your screen room and ensure it is consistent with your production needs.
You can solve a lot of problems early with this step.
3. Screen Tension:
You 'd be surprised at how many shops don't understand the relationship between screen stress, print quality and performance. If you are using column, static or retractable frames, the value of screen tension can not be overrated.
Higher tension will produce a better print with less effort than a screen with lower tension.
A good number of on-press problems could be solved by comprehending the importance of screen tension. For example, if you have to double-stroke a screen for better opacity, or heat press a print after production to smooth out the image, you don't have a good handle
in this situation.
Higher tension will display a better print than a lower voltage panel, with less effort.
A good number of on-press problems could be solved by knowing the importance of screen tension. For eg, you don't have a good handle if you need to double-grip a screen for better opacity or press a print after output to smooth the picture
After reclaiming and when the screens are dry, measure the tension with a tension meter. Write the tension number and date in the lower left-hand corner of the screen and cover it with clear packing tape.
4. Measuring Humidity Level:
Since emulsion is about 60% water, the screen room's humidity level can have a tremendous impact on screen drying times.
Depending on where you live, the weather can greatly affect the workflow in the screen room.
To measure the relative humidity in this room, add a hygrometer. You can see a increase in moisture in the room when you install freshly coated screens. If you have a problem with this, the moisture content of the air can be reduced by a dehumidifier, allowing screens to dry much faster.
You also may want to count the different screen meshes your shop uses. How many of each mesh count are imaged daily? Break that down into average percentages to figure out how many of each screen type to reclaim and coat daily.
5. Primary Job is Production:
The primary job of the screen room is to have perfectly crafted screens ready for production before they become necessary.
This requires a screen-room workflow process creation system. One method is to have each department use the date of shipment as the key point of data to organize their work. From this, all works backward.
Proactively speaking, the manager of the screen-room should lookout for what needs to be imaged several days in advance. When the information is available, a great place to start for planning purposes is to understand how many jobs, screens, and mesh counts are needed.
Prepare your screen room so that you are ahead of the production process. This happens with excellent communication and following standardized workflow best practices. What you don't want is finger-pointing between the production, screen room, and art departments.
These groups should work together to achieve the goal, which is on-time order completion.
6. Find the Problems:
The screen room is the place that we also call as a manufacturing unit. It is part of your production process. You can learn a lot about building a better shop by looking at how traditional manufacturing practices solve problems.
It occurs by-variables, standardizing the procedure, correctly using the consumables, training, and constant watchfulness for errors. Taking these challenges into account and try to overcome them can have a significant effect on your shop as long as your team alerts you to the problems that arise.
For example, let's say your press operators notice they are stopping for five or 10 minutes to fix pinholes that develop during print production.
These are noted in your production logs. After an investigation, it is determined that the vacuum-table glass has too much dust and lint. Upon cleaning, the problem goes away.
From this process, before showing any screens, you can initiate a regular morning glass cleaning routine. The practice would then become the new norm inscribed in the operating procedure for the screen space.
7. You get Plenty of Different Choices:
While there are plenty of different choices you can make in terms of screen-room products and equipment, the best workflow tips all start with sound strategic thinking.
Sure, better tools work, but some shops can not afford a new device for computer-to-screen imaging.
Besides, there are plenty of shops that have new gadgets but aren't really using them. In fact, because of the dialed-in workflow and standards, screen rooms that still use film will produce better screens.
Conclusion:
His people will always be the best equipment in your store. Why do you set them up in the computer room for daily success?
Highlight the importance of your work in the screen-room and the people responsible for handling it.

Do you have printers? Are those printers sitting idle?
Become a Print-on-Demand dropshipping app like Printful or Printify. Dropship your merchants' orders.
Know more