Last Updated on: 26th November 2021, 09:45 am
In recent years, inkjet printing has been a game-changer for all the printing industries. Recent developments including product personalization, technology, and communication (by any means especially digital) – focus primarily on customers strongly align with the increasing capacities of digital printing.
The inkjet technology is used by spraying very thin drops of ink on a paper sheet. These droplets are "ionized" and can be aimed through magnetic plates on the route of the ink.
The main strengths of Inkjet printing are non-impact printing that offers high flexibility in print processes, and inks that can be printed on virtually any substrate, including uneven items. Inkjet printing is the only way that we have a range of colors and a possibility to improve image quality.
Inkjet is appropriate for printing on many products as the non-impact method is very flexible and prints at high quality and velocity, while the price is increasingly cost-effective compared to most analog printing options. It can be effective in producing short runs and distinctive products.
Using web-to-print technology, the use of internet ordering and specification is increasing heavily in business printing. It is also opening up fresh markets, including micro-enterprises and consumer markets, progressively. Inkjet printing is the main enabler for short runs and one-off products manufacturing.
1. Future prospects of Inkjet Printing:
Inkjet printing in graphics and packaging printing is the fastest-growing printing method. As technology has matured, in many distinct applications it has become a significant manufacturing instrument, with many distinct types of printers and presses.
In terms of value, inkjet is expected to rise to 13.0 percent by 2023 from 8.8 percent of the complete print industry in 2018. In terms of print quantity, inkjet is much smaller, from just 1.5% of the print region in 2018 to 2.9% in 2023.

Do you have printers? Are those printers sitting idle?
Become a Print-on-Demand dropshipping app like Printful or Printify. Dropship your merchants' orders.
Unlimited Merchant stores. Dropship and Fulfil Merchants' orders. Manage merchant invoice, sales commission, etc. Merchants sell the designed products in shopify, etsy stores, etc.
Know more
It is also anticipated that in 2023 inkjet will rise by 57 percent in terms of value. And 89 percent in terms of quantity compared to 2018.
Inkjet technology spreads around the globe. Although the combination of work differs, single-pass printing more successful in Western Europe and North America.
2. Reasons to adopt inkjet printing technology:
Big Data, the Internet of Things, and digitization of the printing process are the main drivers of inkjet printing. Brand owners must take into consideration the digital revolution and become a new personalized standard. In order to meet demands and at the same time establish a connection with the consumer. 
Consumers want their products and all they need to understand to be interactive. You can do him with sophisticated technological characteristics like QR codes with social media connections, virtual reality, etc. 
Inkjet printing is the Digital printing method that is potentially the only printing type that can offer a real-time and for each product the possibility of product customization.
Smart manufacturing, speed, flexibility, and cost control. By adopting inkjet printing, print businesses can become more flexible and responsive to customer demands.
We can use Inkjet printing in many distinct ways – not only for printing graphics and packaging but also for decorating and adding features to manufactured products.
Inkjet offers the capacity to print on demand (thus eliminating the requirements of minimum order quantities), thus enabling print businesses to attain manufacturing and supply chain effectiveness.
Printing with Inkjet is capable of offering new printing features that are more important for the end-user and helps to build a relationship between publisher and reader or brand and consumer. It is also possible to print a single copy, along with the increasing online ordering of the custom products, for photos and artwork such as canvas prints. 
Moreover, Inkjet printers can print unique codes, messages, and expand their usefulness in journals, packages, magazines, and security records.
3. Applications of Inkjet Printing:
We can use Inkjet printing to print on uneven products on very sensitive materials. This capability means you can use it widely to print and decorate a wide variety of items. For example, cars and airplanes, where you can explore inkjet as an alternative to painting.
Other applications of inkjet printing are ceramics, décor, textiles, glass, biomedical, and electronics. Highlighting the breadth of capability developed to commercial standards for digital print.
In many applications, this has been studied and increasingly adopted. So that inkjet printing can save time and costs against traditional print production procedures.
With the growing e-commerce industry, distributors and brand owners can use transit packaging. A great medium to interact with their customers. And broaden packaging functionality, engaging customers in fresh ways, and enhancing the packaging experience. 
In terms of sustainability, inkjet printing has the potential to bring significant advantages against analog alternatives. Inkjet printing produces less waste and the use of chemicals and materials. Furthur consumers get educated in terms of the print and packaging of their product containers, and how to recycle them.
4. Great opportunities to Invest in Inkjet printing:
Opportunity for printing industries: 
The inkjet company is generally comparable to most other printing procedures. Users add value to products through printing and finishing procedures, selling the products to the market mainly through established channels. 
Inkjet is suitable for specific product settings where it is economical against other printing procedures.
Furthermore, digital printing no longer regarded as a threat. As print businesses and inverters are aware of the important possibilities and high potential provided by digital printing, especially inkjet printing.
Opportunity for marketing organizations:
Inkjet printing offers opportunities for digital printing, such as versioning, targeted marketing, personalization, customization, regionalization, special editions, consumer self-awareness, and interactive packagings such as QR coding or virtual reality.
Opportunity for brand owners:
Digital packaging printing – especially inkjet printing –can be an efficient way of distinguishing between rivals. This is particularly true for packaging applications where businesses can encourage brand values and engage with the customer.
Conclusion:
Inkjet printing technology will perform better over the next few years than any other competing technologies. Thus, primarily owing to heavy inkjet technology investments.
It is important to make improvements in terms of quality, reliability, and efficiency of inkjet materials.
The advancement of the paper production industries and vendors of finishing machinery also help promote the shift from analog to digital printing methods.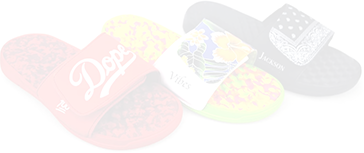 Boston based custom slide sandal maker has become $10 Million company using an online designer and unique growth marketing.
Read more

Do you have printers? Are those printers sitting idle?
Become a Print-on-Demand dropshipping app like Printful or Printify. Dropship your merchants' orders.
Know more