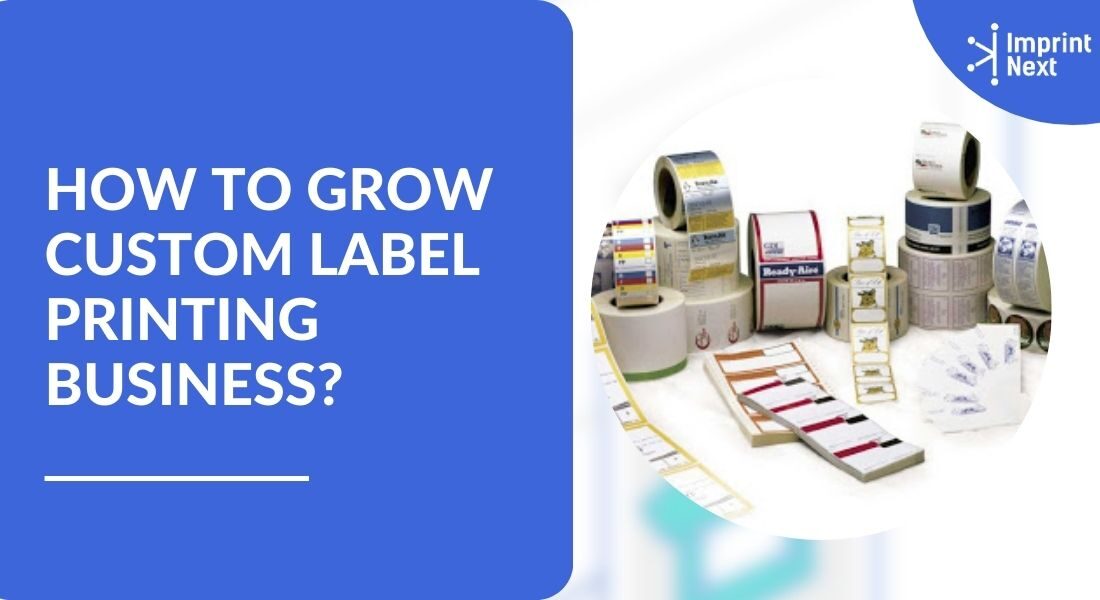 Last Updated on: 26th November 2021, 09:45 am
Professional custom labels have been a huge demand among the business ecosystem.  Whether the businesses are big or small, labels are important to differentiate their brand, products, and services. Therefore custom brand labels have a favorite choice for companies and businesses for appropriate labeling.
Today we can find labels in multiple colors, shapes, designs, formats, and more. The multi-colored illustrations are used by retail stores, shops, pharmacies, and hypermarkets. Labels can be seen on anything from bottles and jars to gadgets and autos to apparel and stationery. If you visit a spa or a saloon, you may find many products peppered with labels.
How has Label Printing Industry Grown?
You won't be shocked to know that the label design and print market increases at a rate of 4-6 percent each year, making it the second-fastest-growing area in the digital printing business, right behind flexible packaging.
Globally, the label printing industry generates more than $60 billion in revenue. This is significant because labels and packaging account for 40% of the print market.
With 35 percent of the label print market, Asia is followed by North America with 29 percent and Western Europe with 23 percent. This sector is expected to grow at an exponential rate of 13% per year until 2021.
Tips to Grow Custom Label Printing Business:
In recent years, new label developments in the form of barcodes have emerged, connecting with mobile phones to access websites, enter competitions, and join social media networks. Some labels are even one-of-a-kind or variable.
Because customers have come to demand so much from businesses, it has become critical for them to meet those expectations. Here are four things printing companies may do to suit brands' high-tech demands:

Do you have printers? Are those printers sitting idle?
Become a Print-on-Demand dropshipping app like Printful or Printify. Dropship your merchants' orders.
Unlimited Merchant stores. Dropship and Fulfil Merchants' orders. Manage merchant invoice, sales commission, etc. Merchants sell the designed products in shopify, etsy stores, etc.
Know more
1. Take up Small Scale Print Jobs:
Many firms' marketing budgets were slashed as a result of the pandemic. Despite their desire to advertise themselves, they avoid long-term or large-scale planning due to the unpredictability of the times.
As a result, if a company wants labels produced, it does not always need a huge amount. Your printing company can use digital printing to address the need for smaller print orders in this situation.
Although typical orders for printed items have decreased, customer demand has not decreased. While offset printing is best for large orders, digital printing is far more versatile, preferred, and cost-effective.
You can accept tiny print projects and yet supply labels to brands in need at a low cost. You can still generate a significant amount of revenue this way. Even when marketing budgets are limited, everyone wins in the end!
2. Freedom to Personalize labels:
We can be certain that printing solutions will become hyper-consumer-focused in 2021 and beyond. To promote improved client interaction, customized labeling will be at the forefront of a brand's product development efforts.
You can't avoid personalization if you look around. You must give your customers (i.e., brands) the ability to customize so that they may provide exactly what their end-customers desire. Web-to-print can help you get rid of this problem.
That's correct. Set up a label design software solution and let customers choose to create their own label designs from or personalize print-ready label templates directly on your website.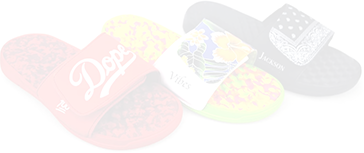 Boston based custom slide sandal maker has become $10 Million company using an online designer and unique growth marketing.
Read more
They can experiment with different colors, patterns, sizes, and forms and even use masks and overlays to create irregular form label templates. This will allow them to deliver custom labels with a creative design.
3. Adopt Smart Ecommerce Features:
Labels also include important customer information such as weight, volume, manufacturer contact information, and ingredient information. Some labels also include a barcode, which is a series of black and white straight lines read at the point of sale and used to identify product prices.
Barcode labels are widely utilized in the manufacturing, shipping, and distribution industries, particularly for assembly and factory automation tasks like identifying parts and components and shipment tracking and traceability.
Apart from barcodes, QR codes have become a trendy commodity in recent years, thanks to the proliferation of smartphone cameras with built-in scanners. You can enable brands to generate such smart codes in their label designs through your online label design tool.
You can encourage firms from other domains to use your printing services with your product design software, thanks to such abilities in your service.
4. Use Sustainable Materials:
Given how human actions promote climate change, sustainability is no longer a trend; it has become a need. Businesses strive to be more environmentally conscious in their labeling and packaging initiatives, which greatly impact consumer preferences.
When you provide your consumers the option of selecting the materials on which they want their labels printed, your online store's traffic will skyrocket.
What you can do is choose a variety of environmentally friendly materials to print your orders on and market them heavily on your website. The following are some examples of renewable materials:
Paper that has been recycled (a product of paper scraps)
Corn, cotton linens, bamboo, and sugarcane are all used to make processed paper.
The FSC-certified paper comes from ethically managed forests that benefit society, the economy, and the environment.
It would help if you also considered the efficiency of the pre-press process, which is critical for avoiding order delays, errors, and duplications. Thanks to web-to-print technologies, you can do so using a product designer tool.
To obtain a competitive advantage, save waste, and offer speed to market, complete digitization of the pre-press environment is required.
Conclusion:
Businesses can use digital print technology to create high-quality visuals for 360-degree branding initiatives with varied labeling.
With your printing services, you can help your customers capture the attention of end-users like never before, with premium photos and appealing designs, as well as smart features like QR codes and barcodes.
Labels, without a doubt, reflect a company's messaging and brand identity. They play a critical role in gaining market acceptance for businesses.
With the best label design software, firms may purchase lower quantities of custom labels and experiment with smart features like QR codes and introduce product variety and sustainability.
Look no further if you're seeking a web-to-print solution for your printing company. Imprintnext is a leading print shop software provider that can provide a custom tool to assist you in achieving your label printing service needs. Schedule an arrangement for a one-on-one demo today!

Do you have printers? Are those printers sitting idle?
Become a Print-on-Demand dropshipping app like Printful or Printify. Dropship your merchants' orders.
Know more