Last Updated on: 3rd January 2022, 12:19 pm
Here is some fantastic news for eCommerce sellers in 2021. The 2021 holiday season will give online sellers tremendous opportunities because this year, almost everyone will shop online. But at the same time, more companies are than ever determined to make innovative ways to stand out from others.
Ecommerce Holiday Marketing Strategies
Download PDF Guide here
[wd_hustle id="15″ type="embedded"/]
Although investing in a robust marketing campaign can be scary if the environment continually shifts, rest assured: For Black Friday, Cyber Monday, Thanksgiving Day, and beyond, we will delve into eCommerce marketing strategies. We will highlight each strategy's details and share how you can execute it for your online store.
It's okay if your sales number last year isn't that high. That is usual. Each organization faces ups and downs. But learning from the past and beginning to make new plans is necessary.
Measure the company's sales and expenses and what amount it has accomplished. I'm sure you can find what you want this holiday season to concentrate on growing sales.
12 E-commerce Holiday Marketing Strategies in 2021:
Shoppers are eagerly waiting for their favorite items at significant discounts during the holiday season. Indeed, the holiday retail sales crossed the $1 trillion mark in 2019. You can easily attract and turn these shoppers into customers by executing a successful marketing plan for the holiday seasons this time.
1. Begin your campaign early:
So many companies prefer to develop a marketing strategy for holidays.
Before December, your target market should start thinking about your company and its shopping. It is why the team wants to work early, such as in August or September, in their seasonal marketing campaign.

Do you have printers? Are those printers sitting idle?
Become a Print-on-Demand dropshipping app like Printful or Printify. Dropship your merchants' orders.
Launch holiday campaign well before November or December.
Although many customers are susceptible to shopping at the last minute, some purchase gifts early. Capture this audience by submitting publicity and seasonal deals in advance. You will inspire these early customers to buy your product with this strategy.
2. Enhance navigation on your website:
You increase the chances of converting your customers, particularly during holidays, while helping them find the product they are searching for. You should add a new holiday category tab to make it simpler.
Using clickable photo banners to direct consumers towards sales of Black Friday, Christmas Combos, specials of the New Year, and more.
It helps them to find what they want in seconds, which also increases sales.
3. Provide free incentives:
While many customers concentrate on purchasing gifts, they are still interested in buying something for themselves. That's why delivering a free product or purchase benefit in 2021 is such an enticing vacation marketing technique.
You will inspire shoppers to purchase your product and invest more in your business with it. For example, it allows users to spend more if they give a free item with a $50 purchase. They splurge and pay $50 instead of purchasing $25 worth of items.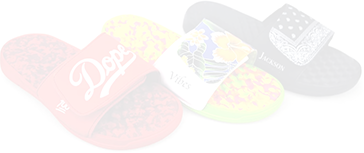 Boston based custom slide sandal maker has become $10 Million company using an online designer and unique growth marketing.
Read more
You can make free shipping the reward if your organization is not sure of providing a free bonus.
The holidays are a celebration of sharing — and from time to time, your customers still want to receive presents. Highlight exclusive deals, savings, and free promotions to improve your profits this year as much as possible.
4. Create an online product catalog:
You may have already known of a showroom. If a consumer desires to see a product in person, they go to a showroom to help them decide to purchase. Ok, why not use this internet tactic?
Webrooming operates the same way as showrooming, except you do not show your goods on the Internet. In most cases, a web room helps shoppers sample a product from any perspective and provide them with the full online showroom experience.
Particularly for expensive shopping, this is a significant holiday marketing strategy.
You need to start early if your company wants to set up a web room for your products. A team of developers and talented photographers are required to create a webroom. It can result in a few months of work, depending on the scale of the product line.
5. Start Email marketing:
Your target market is still in motion during the busy holiday season. If you have a company or a holiday shopping experience, your best shopper has no time to spare on phone calls, personal meetings, or physical mails.
But you should ensure that your target market reviews your email inbox.
During the holidays, companies give shoppers a range of deals. Therefore, during the holiday shopping season, customers also scan their e-mail. You want the best deal, and you can save yourself by email.
Make sure your subscribers are interested during the days of vacation. Send out e-mails showcasing your deals, promotions, or seasonal items. A simple email will make a difference by informing and motivating shoppers to make more purchases.
6. Encourage conversations:
You have several platforms to engage your audience through your website, blog, or social media accounts. Although your business should concentrate on customer engagement throughout the holidays, engaging with shoppers throughout the year is essential.
Instagram, for example, you can ask followers about the holidays they are most excited about. Then, your team can answer user comments and provide users with customized answers.
Regardless of how you communicate with your supporters, your team needs to react to negative and constructive observations. If a user sends something negative, but your business does not respond, they give other supporters and customers the wrong message.
7. Make festive advertising:
You can use the holiday marketing technique depending on the business and goods.
You should focus on making advertisements that are holiday touches with the ad copy or ad itself if you invest in pay-per-click (PPC) advertising. For example, your copy of your ad can say, "Get this holiday season the perfect gift" to emphasize the holidays.
You can apply the strategy to your content. For example, you may generate a range of blog posts or updates on social media status focusing on holidays.
8. Retarget Customers:
Astonishingly, 96 percent of consumers will leave a website without purchasing. Just four people out of 100 who visit your site are buying your product or service. However, you can change that with an advertisement campaign and email marketing.
Shoppers may, for instance, send a follow-up email if they supply their email but do not check out. This email reminds you of your cart containing an item that can inspire the customer to purchase.
A comment ad campaign, in contrast, concentrates on people who visited your website. However, this is a broad range of people to limit your audience to a specific product page.
Regardless of how you note your business, understanding every consumer's motives is essential for your company. Try to discover what prompted a customer to abandon your website. In some cases, a consumer may have ordered your product, but this phase was almost impossible on your website.
That's why you must pay attention to your marketing campaign and the usability of your website.
9. Catch shopper emotions:
The holidays kindle a combination of feelings, from thrill to nostalgia. These emotions are demanded by a smart holiday marketing campaign to allow users to differentiate their business from their shopping.
Pay careful attention to the emotional appeal of your material as you create your holiday marketing plan. For example, post inspiring social media posts or look back on the stage to celebrate a holiday to bring out strong feelings.
10. Start a campaign for video marketing:
Video campaign a groundbreaking holiday marketing technique. Video also helps 90% of consumers make a buying decision, which will benefit the business immensely.
Adding videos to your website, emails, or social networks page will help you spread your business's message, encouraging users to learn about your brand. You can also view the images easily, and audiences can easily hear about their goods and usage.
If you don't already have your video sharing, build a YouTube page to promote your business.
11. Market your brand:
It is also necessary for your business to promote its brand during the holiday seasons.
It will leave a lasting impression on shoppers when you concentrate not just on your products but also your name. For instance, if your business focuses on making environmentally friendly goods, it will inspire consumers to choose your company compared to your competitors.
You can also use your business as a specific sales point (USP) for your brand if you have outstanding customer services. This type of USP reveals what the organization values and what users as a customer should expect.
Pay special attention to how the company introduces its brand before the Holiday Shopping Season. Put additional effort into your branding to make it possible for your clients to spend more – especially when the vacation takes place.
12. Make the holidays Delightful for Customers:
In a year of uncertainty, the best marketing strategies suit consumers' desires, habits, and preferences. You can't sell discounts on your favorite products. Instead, try to understand how your audience has changed their lives, how your goods suit your new lifestyles.
Your team will create a unique marketing campaign for holidays with some preparation, which will boost your seasonal sales. You have a range of choices to support your company this year, from customized experiences to thanksgiving.
Finally, this additional initiative will lead to a customized and pertinent holiday season.

Do you have printers? Are those printers sitting idle?
Become a Print-on-Demand dropshipping app like Printful or Printify. Dropship your merchants' orders.
Know more