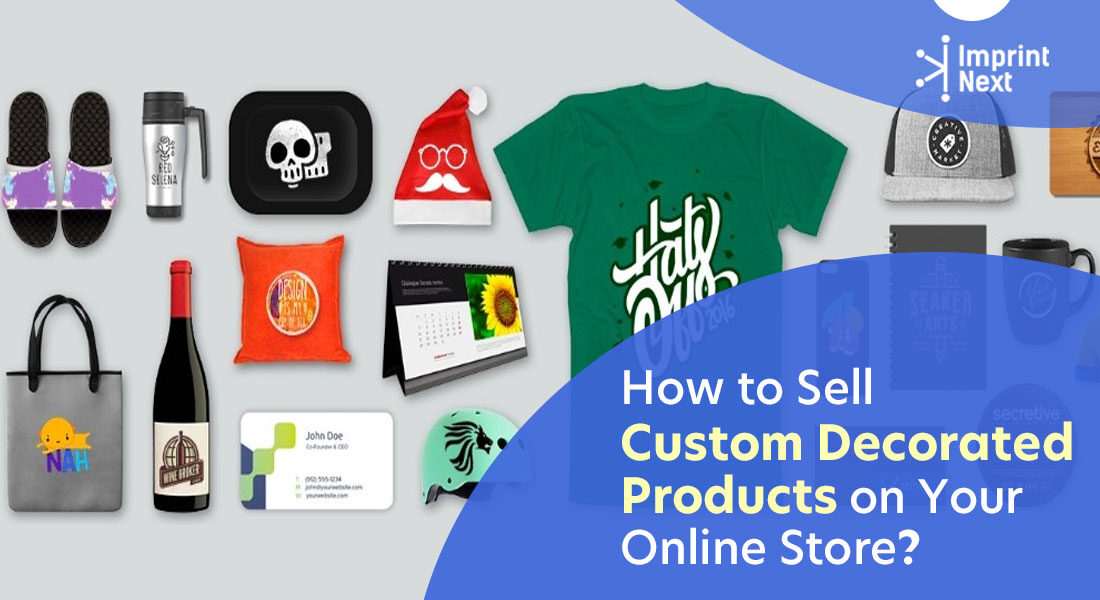 Last Updated on: 26th November 2021, 09:46 am
We all want the best shopping experience for our customers and sell custom decorated products. We want to avoid broken links, slow pages, and, most importantly, cart abandonment.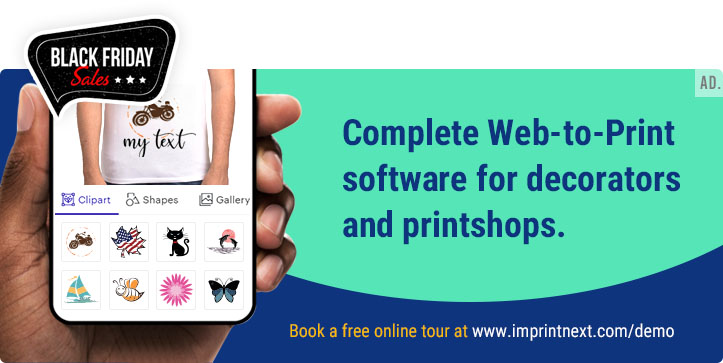 The risk goes even higher for online shoppers who browse the shop and customize/personalize their products as it is evident that personalized items will dramatically increase revenue.
Nevertheless, the custom products go beyond the regular display and add to the cart button, and it includes more, i.e., a customize option.
Now, let us assume that you got a shop in Woocommerce and looking forward to including personalization into it.
As consumers who can personalize their goods continue to be more involved, purchase, and invest more on the market than those who do not sell personalized items in their store. Customization begins to make much more sense for many retailers.
But the question is how to give such personalization services. If you get that, then you are tremendously going to benefit your business.
Some of you may be selling personalized products or adding some custom methods to make the work done, an unorganized approach.
Therefore, we thought to help you and came up with a product design software that could help you go long. It is the easiest, convenient, and organized way to involve customers to personalize any item they want.
1. What personalization offers you?
Have you ever thought of what personalization offers you? You may often consider the old way. That is to say, and you may think of personalizing items like wristbands, keys, mugs, etc. that too in a local shop.
What if you get to start a serious business and start selling customized products online? You are not limited to small items and custom gifts only.
Get a complete gamut and turn it into a business selling decorated apparel, signage, and personalized promotional products.
Before starting a print-on-demand business, you need to make a checklist of the following questions:-
What type of custom decorated products do you sell that can be personalized?
Will you display the option in your online store to customize?
How will your customers personalize a product?
Where do you get blank items for printing?
How will you manage and sell personalized products?
Do you have a print shop? If not, then how are you going to fulfill it?

Each of these questions we are going to discuss below.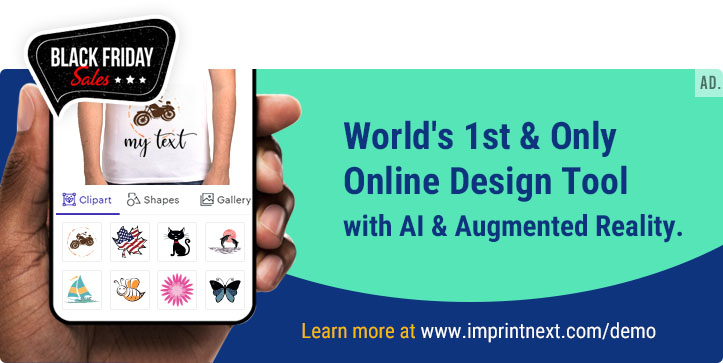 2. What type of custom decorated products do you sell that can be personalized?
The more choices you give customers, the harder it can be to choose what they want. It is important to remember that limiting the number of options available by keeping them as easy as possible to understand.
As we know, t-shirts are the most demanding product that customers love to wear a customized one. However, we should not forget about mugs, visiting cards, caps, bags, bottles, etc., which are equally important.
Presently the coffee mugs are dominating the market and held at 47.74% of the market share. So, why not sell custom coffee mugs. Of course, this is a suggestion from my side.
Feel free to sell any item. The product designer tool integrates into your online store and capable of providing customization services for any product.
3. How will you display the option in your online store to customize?
When customers get into the item/product details page, they find the buy now/ add to cart button. Just beside that, place a "customize button" highlight in green or any color you want.
The customize button functions when you integrate the custom product designer into your online store and link it.
4. How will your customers personalize a product?
When a customer clicks on the "customize" button, they are automatically redirected to the design page.
The design page has thousands of templates, graphics, beautiful text, advanced image effects, filters, and a long list to suffice all design requirements.
The entire software is developed to channelize your customers in the best way. You need not be involved in any ordering process so that you remain stress-free and relaxed.
5. Where do you get blank items for printing?
If you sell custom decorated products like mugs, t-shirts, hats, banners, bottles, promotional items, or any product, you can purchase blank products from the respective suppliers.
For instance, there are plenty of blank apparel suppliers such as Shirtcotton, Needen, blank style, etc. Or blank mug suppliers like Etsy.
They sell blank items at prices as low as $1 at a wholesale rate. You can also search for other suppliers near you to save time and money in delivery.
6. How will you sell personalized products?
When a customer places an order for custom products, you receive the order file of print-ready CMKY vector output format.
The order file gives you the following information:-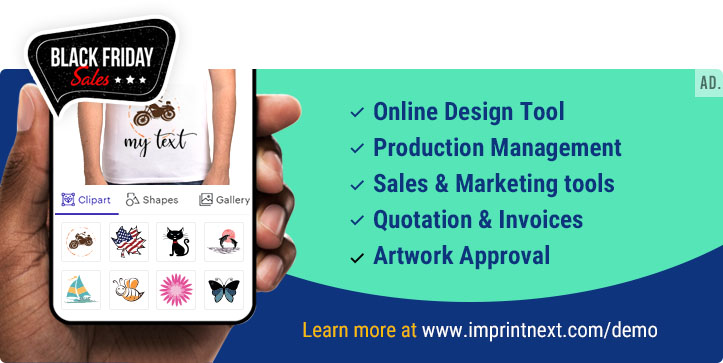 You get complete information about the order ID, customer name, time of receiving the order, quantity, size, color of the product, decoration process, preview of customization, actual printing dimension, etc.
Get order file that is of PNG, SVG & PDF format. PNG comes in 300 dpi resolution, whereas SVG & PDF files are generated in vector format.
Get access to the downloaded initial product design images and other order details placed by your customers with the hot folder.
Get all the original images, fonts used in the design along with color-separated files.
7. How do you manage and sell customized products?
The online product designer tool comes with a "Production hub" feature that directly manages all your order files' orders. It tracks orders, customer name, address, date of order placed, order status, and much more.
Although selling custom decorated products is hectic as it involves all-round management with printing, the software management system makes the procedure a lot easier.
8. Do you have a print shop? If not, then how are you going to fulfill it?
By now, you have got enough idea that custom product needs printing. That is to say. You need to print the image, engrave or craft embroidery at your print shop(if you have it).
There are various printing methods, such as screen printing, sublimation printing, DTG Printing, Heat Transfer, Digital Printing, and much more. You may opt for any of the printing methods and offer customers accordingly.
However, if you do not own a print shop, you can still offer customized products. More to say, somebody will procure, print, store, ship, thus produce and manage the entire ordering process for you. They are print fulfillment centers.
There are plenty of print fulfillment centers that offer you print-on-demand services. Some of those are Printful, Print Aura, CUSTOM CAT, Teelaunch, Printify, etc.
They not only print but also provide drop shipping services at minimal rates.
Final words:
Personalization is the best way to make things personal. You customers can add images, their photos, name, and numbers, etc., whatever they like. It also works great with different fabrics, textures, materials to make a product unique.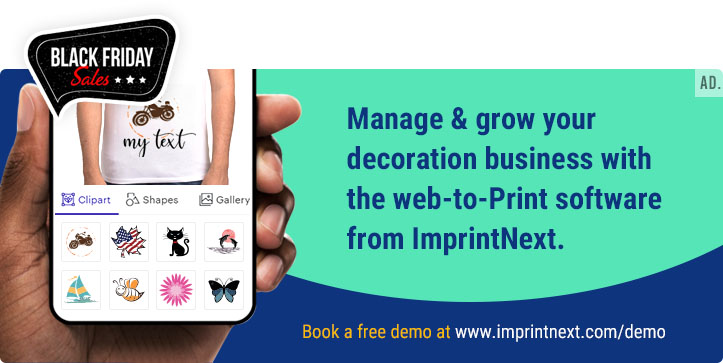 Therefore, adding customization to your eCommerce business is essential at current times. Finally, the questions we discussed above are a must for every online retailer to start with a print-on-demand business.