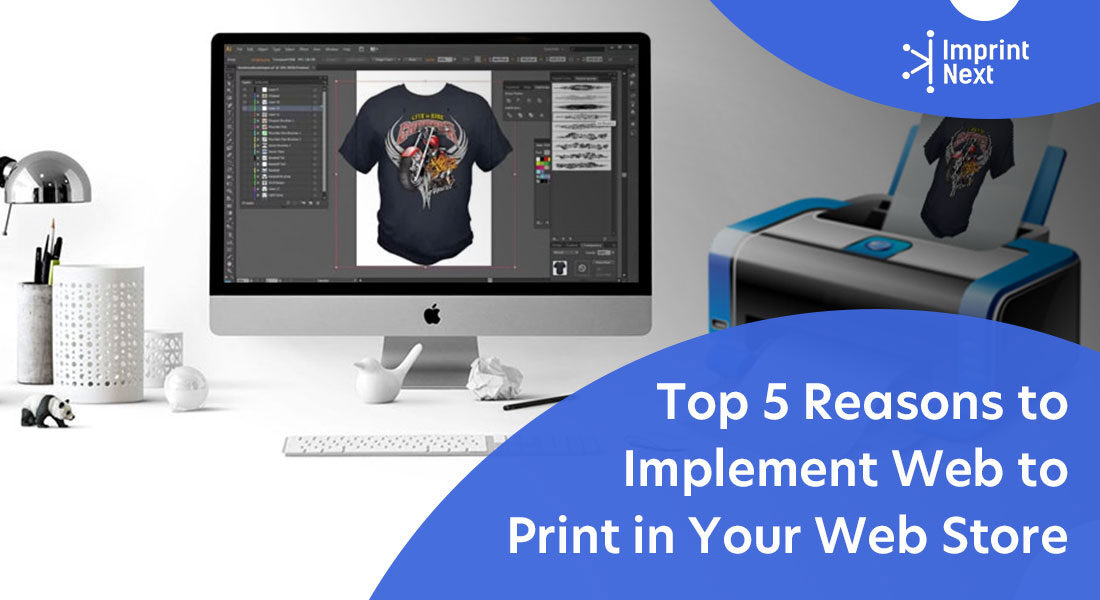 Last Updated on: 26th June 2022, 05:35 pm
To be successful in today's internet predominant world, more and more Web to Print service providers are implementing web technologies to provide online ordering capabilities. This offers huge opportunities for online printers for cost-saving and performance improvement.
That being said, the future of online printers are offering customized products that customers can get on-demand.
But, for that, the online printers would need a robust web to print solution. Today, in this blog, we will discuss why today's online print shops must implement web to print solutions on their web store.
Top 5 Reasons to Implement a Web to Print Solution:
01. To Become the One-Stop Shop for Customers:
Without a web-to-print solution, the print shop will have to process only one print at a time. We believe printers need to move beyond this and adopt a complete product personalization software for a storefront so that they can process multiple orders. And not just that, they will be able to determine exactly what their customers are looking for and cater to their needs faster and more simply.
Moreover, they will be able to manage their inventories well. Eventually, the online print shop will be serving as the one-stop-shop for their customers.
02. Boost Recurring Sales:
Recurring sales is of paramount importance when it comes to setting-up online print shops. While, it's not enough to sustain only on individual orders. You need customers to return to your online store to purchase more of your products.
Many printers have already formed a partnership with loyal customers by implementing web-to-print technologies and are also garnering recurring orders.

Do you have printers? Are those printers sitting idle?
Become a Print-on-Demand dropshipping app like Printful or Printify. Dropship your merchants' orders.
Unlimited Merchant stores. Dropship and Fulfil Merchants' orders. Manage merchant invoice, sales commission, etc. Merchants sell the designed products in shopify, etsy stores, etc.
Know more
Moreover, it provides easy access to brand products to customers, and for business. Also, it allows capturing growth opportunities with personalized print items.
03. Complete Control Over Your Budget and Inventory:
The product customization solution brings simplicity to the ordering process. Brands can generate sales even during off-hours, whereas customers can order or reorder customized print products on business off days.
For businesses, the web to print solution ensures complete brand control over budget and inventory. It also makes way to expand market reach. Be it t-shirt customization or shoe personalization, online web-to-print handles it with ease.
04. Provide Solution As Per the Need of Customer:
To provide exactly what customers want means you get more brand loyalty. With product customization, you will be able to do just that with automation. It enables customers to manage and order print requirements with ease. It automates how marketing stuff is distributed to various customers.
With a product personalization solution, businesses can go beyond prints. As a result, they are likely to almost tripling of annual sales. Moreover, it comes from on-demand personalized products.
05. More Engagement from Customers:
As you create value for your customers, you get more engagement as well. The web-to-print solution can further improve engagement. As customers design their own products, it creates a sense of ownership and trust, making more attention.
The aforementioned are the top 5 reasons to implement a Web2Print Solution on the website. With a web-to-print solution, online print businesses can reap more sales, build a brand, and reach more comprehensive target customers.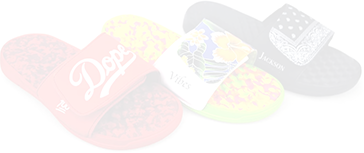 Boston based custom slide sandal maker has become $10 Million company using an online designer and unique growth marketing.
Read more

Do you have printers? Are those printers sitting idle?
Become a Print-on-Demand dropshipping app like Printful or Printify. Dropship your merchants' orders.
Know more