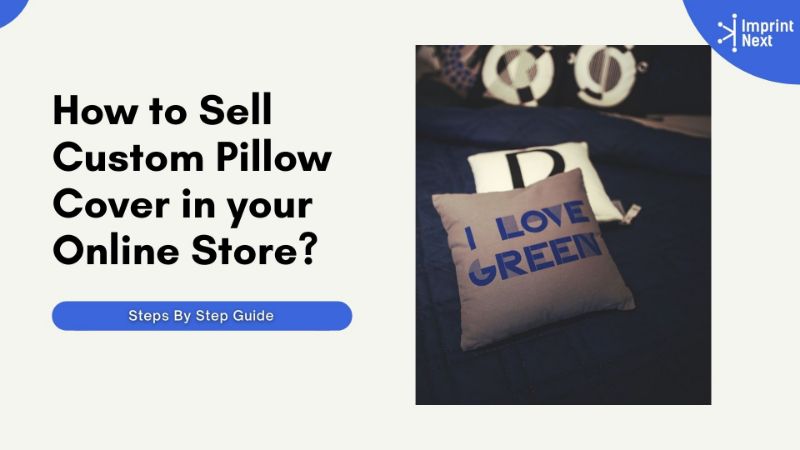 Last Updated on: 29th November 2021, 01:23 pm
Personalization isn't a luxury anymore. It has become a necessity. From apparel to pillows, product customization has paved its way to a vast catalog. However, a few years ago, digital technology was not as state-of-the-art and not in the control of any small business owner. It was not "common" or "accounting." 
The advent of digital technology has made product personalization popular. It has touched all corners of an organization, whether small or large, online or offline, solo or partnership. About 30% of the organizations we surveyed currently deploy personalization through digital platforms. It offers a lot of opportunities.
Custom printed goods have become popular lately. More and more business owners are selling customized items to fulfill their consumers' requirements or demands. A custom pillow is nowadays in high order for all such items. If you are also artistically strong and looking for a new business idea, the right option is to print custom pillows. 
So you want to sell custom pillows, online or offline. It sounds like fun!. So there may be a pretty local market to tap into the business. If not, the Internet can put consumers and suppliers together a little closer. But where are you starting? What are you going to determine the availability of pillows? What are you going to need supplies and equipment? There's plenty to remember. So, let's get started.
13 Ways to Sell Custom Pillow Covers In Your Online Store:
The thirteen ways to sell custom pillows in your e-commerce store are as follows:
1. First, establish a Strategic Business Plan:
First of all, it's a must to ensure a comprehensive and well-thought-out business strategy. So, better ask yourself some questions before you go to pillow printing. 
Do you want this company to continue as a full-time company, part-time business, or just a hobby? 

Do you have printers? Are those printers sitting idle?
Become a Print-on-Demand dropshipping app like Printful or Printify. Dropship your merchants' orders.
Unlimited Merchant stores. Dropship and Fulfil Merchants' orders. Manage merchant invoice, sales commission, etc. Merchants sell the designed products in shopify, etsy stores, etc.
Know more
How much can you invest and account for losses in your first phase? 
Will you retain or two of the designs, sizes, and price lines, or diversify your plans as the company increases? 
Would you still stick to pillows or intend to add additional goods and deals later on, according to demand and profit? 
Do you intend to be a solopreneur or in the future to grow your company and recruit people?
Read also: 6 Heat Press Printing Accessories To Boost Your Production
2. Study the Market and Demand:
You do need to watch the competition when you go out to war! 
This statement applies to every business, though metaphorically – the pillow printer too! How, though, is this? Many competitors may sell handmade or ready-made ornamental pillows.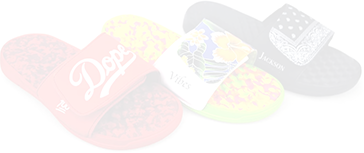 Boston based custom slide sandal maker has become $10 Million company using an online designer and unique growth marketing.
Read more
Therefore, it is essential to track them and review their deals, designs, prices, and marketing strategies. You can truly grasp the industry dynamics only if you have a detailed understanding of what your rivals are to deliver and how they fulfill existing consumer demands and expectations.
3. Calculate your Investment Capabilities:
Money is a significant driver of organizational growth. Therefore, you need to have a complete image of the investment you have to make during a company start-up if you want to succeed in any company. 
You need to take a few items into account to determine the approximate costs for the pillow printing. Some may be: 
Cost of opening a shop-offline or online or both 
Expense and shipping of raw materials 
Costs of shipment for orders
Working costs (if any)- 
The commodity packaging costs- 
Costs of delivering to the doors of your consumers for your final goods 
Promotion of the brand and products advertisement and marketing costs 
Calculate the initial budget you would need for your company only after you weigh all these expenses. 
It also lets you figure out whether you have this number or whether you have a loan to borrow.
You may then prepare plans to make money, repay loans (if any) and continue to make money.
4. Where Should You Sell Custom Pillows?
It can significantly influence all aspects and is one of the most valuable factors whether you have to obtain business licenses or the kinds of goods you can sell. 
You have a range of options to determine where to sell. You can:
Sell your decorative pillows and cushions to online customers. 
Collect and create personalized items for the spaces they work on with local interior designers. 
Using many sites such as Etsy, Amazon, eBay, etc., to upload and sell custom pillows.
5.You have got Offline Options too:
Keep this in mind, while you can think of a place where your pillows can be sold, before considering different aspects. Think about working with nearby boutiques, showrooms, and apparel shops to showcase the best samples and draw exposure to a broader audience if you have enough cash to spend more. 
You may also attend community gatherings to reserve a stand and show your samples. They will buy them from you when people think they are nice and attractive. Think long before you do that! 
These measures can also be slightly more costly, as you would need to pay the showroom owner a significant sum to show your items. Or, at specific group gatherings, you would need a lot to rent a booth. So think wisely about these moves before doing so.
6. What Designs to Sell?
It is beneficial to decide the kinds of cushions and pillows and designs that you can give to customers. Before you start selling custom pillows, examine all styles and designs of your rivals, investigate the latest trends in pillow design, and decide what you'd like to sell. With the right stuff, you can easily and rapidly hit the target.
You will face a restriction in the sizes and shapes available to you when you want to sell ready-made pillows, particularly with decorative coverings. But it will save time, so you don't have to sew them manually. 
On the other side, you can easily purchase a range of sizes and shapes for handcrafted pillows if you believe you can. And you make them! It would be best if you also tried out selling environmentally friendly coverings full of plastic beads, bamboo, cotton, and so on. The only thing is that you have to invest more in handmade pillows.
Read also: 8 Simple Strategies to Pricing a Print-on-Demand Product
7. Integrate a Product Design Software:
When you can't spend a lot and want to start with a minimum investment, it can be an ideal option to sell a ready-made custom pillow. Moreover, by allowing customers the freedom to customize their pillows, you can take your company to the next level. Stunned? Oh, today it's possible. 
You can integrate with your shop integrating an online product designer app. 
You can choose from a range of online product design resources today. For example, Imprintnext Product Design Software is the perfect online software to include:
Unlimited products
Unlimited decoration methods
Custom product views & decoration area
Custom print & pricing rules
Unlimited assets (fonts, designs, etc.)
Artwork proofing
Order management
Packaging slip
Multiple order formats (print-ready CMYK) and more
8.Prepare a Marketing Strategy:
Now, you know what you're selling and where, but how can you tell them all? Marketing, of course!.
And what exactly works best for you, like all about small businesses. It will depend upon your needs, what investments you can make, and other factors. We shall discuss it below.
9. First, Optimize your Website:
Make sure your site is interactive, creative, and user-friendly if you own an online print shop. You will need high-ranking keywords to optimize your website content. You can write, post, and share blogs, videos, and webinars through various platforms for that purpose. 
Also, you should make sure your site is responsive entirely to all devices on every platform and loads quickly. Until you appear in the results of a search – your site will not generate profits. And on-site optimization is a must to produce results.
10. Marketing through Social Media:
Social networking sites are essential if you want to promote anything. Only go through all the social media accounts of your rivals, see how and when they post, what they post, and build your own social media policies. 
You can share different posts on your website with a beautiful audience via social media channels like Facebook, Instagram, LinkedIn, etc.
11.Email Marketing:
Email marketing is very crucial when it comes to retaining and expanding the existing customer base. It helps to build a personalized dialogue with your customers when you send marketing emails. These emails are, in the long term, the basis for a better customer relationship. 
You may perform several email marketing campaigns. For example, after every purchase, you can set up a post-buy survey to give your customers. Likewise, after you order a product to evaluate their knowledge in the field, you can send an email survey to your customers.
12.Paid Advertising:
It would be best to pursue paid ads when you start investing a slightly larger budget on ads. Yeah – you got it right! You heard it right! Pay-Per-Click ads can be useful and can also yield excellent performance. However, you still have to realize that search engine marketing is a little more costly. 
It is therefore highly recommendable to take into account the budgetary constraints. Also, ensure you are effective and properly executing your paid marketing strategy. That's because you don't want your money to go to waste and eventually offer bad results.
13.Advertize through your Products:
Although your consumers can not embrace prominent branding on the custom pillows that they purchase, you can still do so in a creative way. 
Since these custom items are mainly decorative, ensure that branded labels and tags are still used on the product elsewhere without affecting the design. For instance, folded labels inside seams can be picked, satin stitched to one end, use to pile the label (a good idea for children's cuddles). 
You may also sell the products using packaging. From a beautiful brand band to hang tags, you should make sure your customers (fans) know how to stick to a pillow before shipping or display it in a boutique.
Get ready to Start:
A passion for imagination, enthusiasm for the arts, and full protection against eCommerce failure-these are all items that you need to start your custom pillow printer. 
You will meet the target and excel in the decorating pillow printing market with an innovative approach and an online product design program.

Do you have printers? Are those printers sitting idle?
Become a Print-on-Demand dropshipping app like Printful or Printify. Dropship your merchants' orders.
Know more