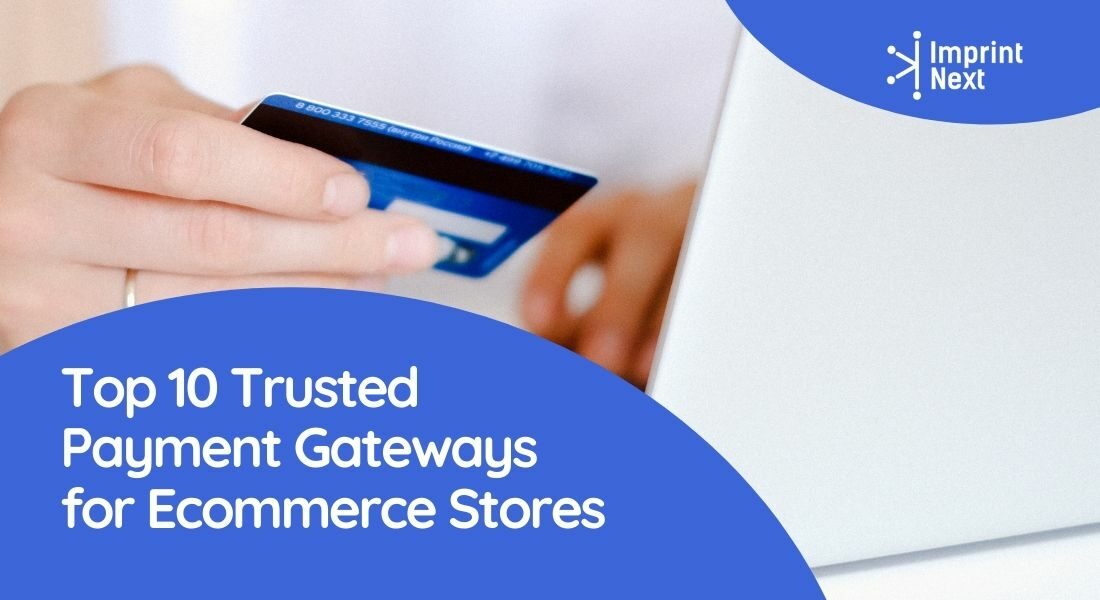 Last Updated on: 28th April 2022, 11:31 am
Before we dive into the list it's important to understand what is a payment gateway in the first place. A payment gateway is an API(Application Programming Interface) or processing system that allows the customer's data to be transferred to the bank effectively.
It connects to your eCommerce platform so you can process payments in your store and ultimately get paid when a customer purchases something from your website.
That information is then transferred through the payment gateway out to the payment processor and the bank from the customer so that they can then pay for the product through your website.
04 Features to Consider While Choosing a Perfect Payment Gateway:
Some of the most important things to look for in a payment gateway are:
Security
Cost
Customer service
Integration availability
Ultimately what e-commerce platform that you select or website provided that you end up using does a lot of times dictate what kind of payment processor you can use or what kind of payment gateways you can have available on your website.
For your customers, another important factor when selecting a payment gateway is what country you're in. Or what country your customers are in. Because depending on the availability of the payment gateway in a specific country could change your decision and direction on which payment gateways you want to have available. Or that you can actually use to process payments on your website.
10 Best Payment Gateway for Online Stores:
So without further delay let's go ahead and jump into the best payment gateways list kicking off the list.

Do you have printers? Are those printers sitting idle?
Become a Print-on-Demand dropshipping app like Printful or Printify. Dropship your merchants' orders.
1. Stripe:
Stripe is probably the most available payment gateway and payment processor that you can use on various e-commerce platforms, websites, and different transaction systems.
It is just available on so many different platforms probably. One of the best that you can use now is stripe allows you to process both credit cards, and debit cards on your websites.
Whether that be visa or MasterCard you can really get all those different integrations there.
So your customers can pay with their cards and it will connect securely right through stripe.
Now stripe also has additional functionality for people that are wanting to have recurring monthly subscriptions.
That's another great benefit of stripe although they charge a higher rate for having that monthly subscription. The specific pricing goes ahead directly to their website because the pricing for all of the different payment gateways do change from time to time depending on the card issuer.
So there are very specific numbers. Therefore, you have to look into yourself if you want to know that specific data because it does change so frequently. But stripe does offer that subscription billing. So you can offer that for your customers as well to have that flexibility there if you're doing maybe subscription boxes or various types of subscription service-based products.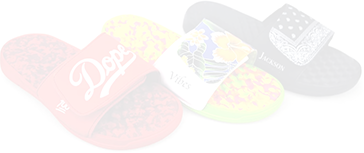 Boston based custom slide sandal maker has become $10 Million company using an online designer and unique growth marketing.
Read more
Or maybe a sass(software as a service) and stripe overall is just a very clean payment gateway to use.
That is to say, how you can manage different businesses there.  You can have multiple sign-ins and add people to it and you can even test transactions really cleanly very simply. So, Stripe is it's a great one to use if you have the available integration for it.
2. Paypal:
Paypal is awesome but some people have their reservations about Paypal. They don't like it or they do love it.
Well, some people don't love their fees or some people don't love how they handle things and their customer service.
Paypal is just awesome because so many people use it. Moreover, it is ultimately one of the most popular services that people have money with outside of a visa or MasterCard.
So outside of credit cards & debit cards, PayPal is really one of the most popular transaction options that people can use to pay for services from their PayPal balance.
If you're not offering PayPal on your website you could be losing potential customers and sales. Because a lot of people do use the PayPal balance to pay for services and it's a good option there to just have that available for your customers. And the more options they have you know it just makes it a better customer experience through your checkout.
Most importantly, PayPal's customer service team is pretty solid about handling issues or various problems that you might have with them.
You can call them up and actually talk to a person who will help you with your account and get things straightened out.
If you have any issues processing payments or just using it as a payment gateway in general for your business.
3. Amazon Pay:
Amazon Pay is a fantastic unique option for those of you who are already selling your products on amazon.
It allows users and customers to put in their amazon credentials without having to type in their credit card information again. So it makes it much faster and a better user experience for customers.
As a result, it goes right through and is a very familiar look and feel.
While amazon pay is comparable to other payment gateways. In this list for domestic transactions, they do charge an additional fee for international transactions.
So it is something to consider there with the additional fee but really the direct integration to amazon is just a fantastic option.
Since so many users and customers are already purchasing on amazon. If they come to your website they already have that information right in there. So they can check out in an instant and that's just a really great user experience in general.
4. Shopify Payments:
Shopify payment is a little bit of a boutique or unique option for a payment gateway.
In this list as you can only use Shopify payments if well you guessed it. If you're on Shopify of course and if you're already using Shopify. As your eCommerce platform, it makes total sense to use Shopify payments.
Since it's already directly integrated with your eCommerce platform and if you're wondering Shopify payments is processed through Stripe.
So stripe is the company back-end that they have partnered with to make this platform available. Although it is a lot cheaper since it directly integrates into your online store.
Shopify payments do not charge you any additional fees for using that payment processor. Since it directly integrates into their platform.
The only downside to using Shopify payments is that it is limited to a select few countries that have that compatibility. So if you're on the list great if you're not on that list then you'll have to look elsewhere
5. Payoneer:
Payoneer is somewhat similar to PayPal but they actually have over 150 different country integrations.
So if you are an international user Payoneer might be a good option for you. The other cool thing about Payoneer is that they actually don't charge a fee for other people that are using Payoneer. So it is free to transfer between Payoneer to Payoneer.
As a result, you won't be paying any additional fees for users who are already on Payoneer. It is a really cool perk and a nice benefit to a different type of payment gateway.
And for the non-Payoneer customers, they do charge an additional fee for credit card payments and different e-check providers. If customers are paying through that way as well. So it is not just for paying your customers you can also accept. Other various payments with the credit cards or e-checks or other different options that customers might be paying with.
6. Braintree:
Braintree is actually owned by PayPal and is another payment gateway that you can use as a merchant on your website.
It is available in many different countries. As well as if you're in the US you can accept PayPal, Apple pay, Google pay, Venmo, and other credit and debit cards.
So you can have all those different options available for your customers one perk to Braintree. Some of the fees may actually be cheaper than using stripe or PayPal so it is another good option that you could look into.
7. Authorized:
Authorized.net is really one of the most versatile e-commerce payment gateways that you can choose to use.
They offer various different integrations for most countries in the world. So you have a lot of different international options as well beyond just US or EU.
Moreover, you really have a lot of flexibility there. In addition, they also offer integrations with various accounting software such as Quickbooks and Xero. So you can do that higher level invoicing.
If you're doing invoicing for sales you can process that all through authorize.net and connect it right into your QuickBooks or Xero accounting software.
While some of the other payment gateways do also offer easy integrations with accounting software. It's up to you depending on the accounting software that you use.
If you want that additional integration but authorize.net is one that offers that right in there. So it's very easy to connect with authorize.net. You'll be able to accept all major credit cards and debit card providers, as well as recurring billing which is also a nice feature very similar to something like stripe or even Paypal.
It has that as well with the recurring billing option. So authorize.net does have that as well they also have the digital payment method, e-checks, and foreign payments.
So a lot of different countries most countries have that connection there.
As a result, you can accept a variety of different customers. One thing to consider though with authorize.net is they do have a monthly subscription fee so that is something to consider.
You're going to have to pay on top of their per payment process transaction fee.
So that's something to consider with that payment gateway is that you're going to have that monthly subscription but their per payment processing fee is a bit less than some of the other options on this list.
8. Square:
Square is a very good option for people using point-of-sale systems because they don't charge for their point-of-sale or pos system software.
It comes right along with using square so it's really good for people who are in those retail businesses, selling in person and managing transactions. Moreover, you can use it for processing payments.
By working with the square you get a free mobile credit card reader which plugs right in.  It is very nice to use the fact that they give you that for free by using their payment gateway and payment processor that connects right to the merchant account.
So everything is very nice and integrated. You have a lot of other free additional software that they offer you by using their service.
While square works fantastic for those doing point-of-sale or pos systems they do also have that integration for e-commerce platforms and using a website as well.
9. 2Checkout:
2Checkout is a fantastic option for international users because they have over a hundred different currency integrations in various countries that can use to checkout.
So if you're limited with some of the other providers and maybe they don't have availability in your country then 2Checkout is a great option to look into.
You can also set recurring transactions and manage monthly subscriptions for your customers as well. It also integrates with over 120 different eCommerce platforms.
So you really have a lot of flexibility with what different website or e-commerce platform provider you're using to connect this payment gateway finishing off the list.
10. BitPay:
Bitpay is a great option for those dealing with cryptocurrency transactions and who need to accept bitcoin as a payment method.
It comes along with all of the awesome benefits of utilizing cryptocurrency. Since you can use it anywhere in the world.
It charges one of the lowest transaction fees out of any different payment gateway.
In this list and all of the process funds will become available within 48 hours in your wallet. It is a lot faster than any other payment gateway.
Since it is bitcoin and cryptocurrency you can expect a lot faster and more accelerated. It is really that cryptocurrency technology working with Bitpay. While there may not be that many customers wanting to pay with cryptocurrency. Moreover, it is still a great option to have available.
Final Words:
At the end of the day when it comes to selecting a payment gateway, there really are almost infinite options to choose from.
What works best for you really depends on your personal needs, use scenarios, and what's available in your country.
The more payment methods you have available to your customers the more potential ways they could pay you.
So having a lot of different options is probably the best way to go.

Do you have printers? Are those printers sitting idle?
Become a Print-on-Demand dropshipping app like Printful or Printify. Dropship your merchants' orders.
Know more