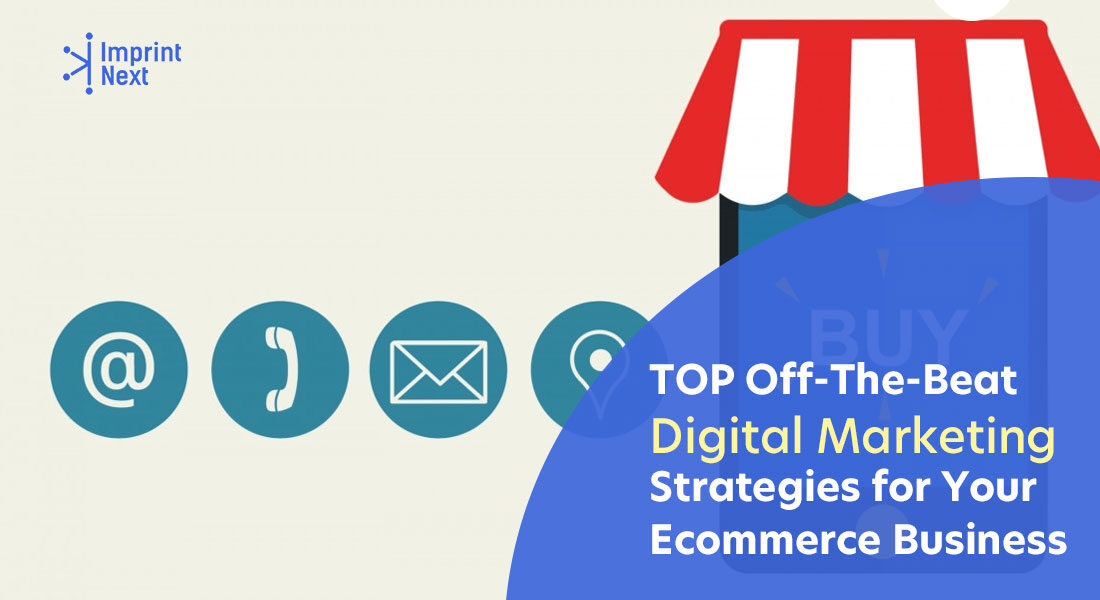 Last Updated on: 26th November 2021, 09:47 am
Digital marketing strategies for e-commerce focus on finding and capturing the target audience looking for products sold by you. You actively use several marketing strategies to get people to identify/detect you out of thousands of other stores.
To determine the target consumer group, you should be aware of the two e-commerce business types. They are:
B2C (Business to Consumer): You directly sell products to the end consumers. Example –  Amazon, Etsy, eBay, etc
B2B (Business-to-Business): You sell products to businesses. Like selling automobile parts, tires. Example – General Motors, Dropbox
To develop an e-commerce marketing strategy,  identify niche product targeting the right customers, identify your goals and objectives, develop a pricing strategy, distribution or fulfillment plan or drop-shipping, cross-channel promotional plan, etc.
As a newbie, the right profit margin for your e-commerce business should be around 20% to 25%(at least). It can grow to 45% in profits or further in the long run. If you could implement digital marketing strategies appropriately and increase sales.
Digital marketing strategies for your eCommerce business:
1. Participating in Forums:
Online forums are a great way to reach your targeted customers fast. But, on the other hand, it can quickly backfire if not done right. 
1.1. Never Spam:
The first rule of online marketing is never spam. These communities and forums are there for a reason and not to promote your brand. Here, people gather to exchange information, get suggestions, find advice, and such.
Contrary to this, when businesses land on forums, they can't help themselves and start spamming because they just can't let go of the opportunity. But you need to ask yourself if this is good for your brand. You have to stay true to the forum rules. You may even get away with your spamming for a short time, but soon it's going to crumble down.

Do you have printers? Are those printers sitting idle?
Become a Print-on-Demand dropshipping app like Printful or Printify. Dropship your merchants' orders.
Unlimited Merchant stores. Dropship and Fulfil Merchants' orders. Manage merchant invoice, sales commission, etc. Merchants sell the designed products in shopify, etsy stores, etc.
Know more
If you value your brand, stay away from spamming. You are in forums to really help people and not market yourself even once.
To search your forums on Google, type:
"[your industry] + forum"
"[your industry] + message board."
1.2. What to do on a forum?
A. Sign Up  –
It is the easiest part. You have to sign in for your accounts. Fill out your bio and 'about me' sections. Then upload a real photo of yourself and not your business logo. Stay away from putting up links to your eCommerce website. The community should know you as a real person and not someone trying to do business here.
B. Read and Listen –
You have to spend a couple of hours reading and discussing on forums. Get to know the community better. Keep a note of what they like and what they don't. This way, you are getting familiar with the forum and doing your market research. Some forums are very strict about their content and don't get yourself blocked by writing answers that don't gel with the question.
C. Really, Help  –
When you are in a forum, you really should help your folks. Don't just sit around trying to find an opportunity to sneak in and post your content. You have to be one of them. Engage in the community. Write answers, give suggestions, show your support, do whatever you have to do to help! 
D. Promote the Right Way  –
After you have developed a real relationship with the community member, you can slowly let your business be known. First, create a signature if the forum allows and give a link back to your website. You can also edit your bio to have your brand's name as well. But, remember, you will post about your brand only when it's necessary.
2. Give out Coupon Codes:
Coupon codes are a great way to attract and retain new as well as existing customers. However, you have to make sure that discounts are included in your budget. Finding new customers with Twitter.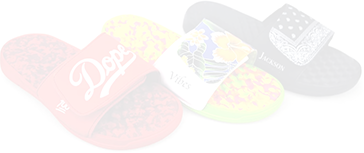 Boston based custom slide sandal maker has become $10 Million company using an online designer and unique growth marketing.
Read more
2.1. Twitter:
You have to tweet out coupon codes and add a hashtag for the keyword or brand name for your most popular items. Moreover, it would help if you tweeted about it a few times a day, say 3-4 times. However, make sure you don't crowd your tweets with coupons only, and only you have to keep a note of the time interval when a maximum number of your audience is online.
2.2. Facebook:
On Facebook, you can post your discount coupon image as well as links with hashtags. Moreover, you can boost the post for better engagement. 
2.3. How to use coupons:
Inventory that's stuck: This is the first thing you should put on sale. If some of your products are sitting on the inventory, you can create coupon codes for that. There are many ways you can do it. Such as giving a single percentage discount coupon, a free item for a minimum order, bulk discounts, etc. 
2.4. Show Customer Appreciation:
You will have many who are your loyal customers. The ones you pick to purchase their products. They choose you because they trust you. They love your services and products. So, they are already impressed by you; and now you have to return them with a discount coupon on your products. You can do it at regular intervals, such as once a month. 
2.5. Give new customers a discount coupon:
Gain trust right off the bat. The moment a new user signs-up, send them a discount coupon for their first purchase or give them discounts on particular products. You can waive their shipping fee for their first checkout. 'Surprising' your customers is a great way to retain them.
3. Marketing your coupons:
People looking for coupons usually search in coupon code websites, which get huge traffic every day. To get your customer's attention, you have to market your coupons here. Here is a list of coupon code websites for your knowledge.
4. Start Affiliate Marketing:
Affiliate marketing is a great way to leverage other people's marketing skills and traffic. It depends on what products you sell and how you pay your affiliates. Basically, you ask individuals such as bloggers or web-app owners to send their traffic to your website and pay them back a percentage of the sale made from their traffic. 
Obviously, it would be best if you had tools to keep track of it. Typically you provide them a special link unique to each affiliate. It contains an ID code that keeps track of their efforts. But, first, you have to figure out how much percentage of the sale you are willing to give away. Most retailers would raise their prices to afford the affiliate cut. 
5. Joining an Affiliate Marketing Network
The easiest way is by signing up for an affiliate marketing network. They provide a marketplace where your affiliate program will be advertised to other affiliate marketers.  Many of them also provide tracking software, so you don't build your own from scratch. However, keep in mind that the affiliate networks will also take a cut of your sales. 
Here is some affiliate marketing network:
Terraleads (https://terraleads.com/) 
Clickbank (https://www.clickbank.com/) 
Wide Markets (https://widemarkets.com/) 
CJ Affiliate by Conversant (http://www.cj.com/) 
Rakuten (https://rakutenmarketing.com) 
Shareasale (https://www.shareasale.com/) 
Amazon Associates (https://affiliate-program.amazon.com/) 
Affiliate Partners Ltd. (https://affiliate-partners.net/) 
CrackRevenue (https://www.crakrevenue.com/) 
Commission Factory (https://www.commissionfactory.com/) 
eBay Partner Network (https://partnernetwork.ebay.com/)
Avangate (http://www.avangate.com/) 
Flexoffers (https://www.flexoffers.com/) 
Avantlink (http://www.avantlink.com/) 
AdCombo (https://adcombo.com/) 
ReviMedia (https://www.revimedia.com/) 
RevenueWire (https://www.revenuewire.com/) 
Olavivo (http://olavivo.com/) 
AffiBank (http://www.affibank.com/) 
6. Demonstrating Trust and Security
You have to show some confidence among your customers for them to trust you. Here are some common fears of customers:
Is the site secure for credit card transaction
Order confirmation with "Thank you" pages.
What if my data gets hacked; is it hack-proof?
Will I receive my items
What if I get it in a different color and size
etc.
To inculcate this trust, you have to show them that they can trust you. For that, you have to buy some security services and display their badges on your website. 
Display SSL Certificate Badge
Today, it's nearly impossible to find any eCommerce site without the SSL certificate badge. This Secure Socket Layer badge means that your customer's online experience is encrypted and safe from hackers. You can check if a website is SSL certified or not by looking at the 'https://' in the URL bar.
Here are some common trust companies:
BBB Accredited Business
Trustwave
Norton Secured
TRUSTe Certified Privacy
McAfee SECURE
GeoTrust Verified
etc.
You should also…
Provide a return policy and show it on your website
Give 30 days money-back guarantee.
Show your reviews from the review sites.
Conclusion:
There are seven popular digital marketing strategies. Search Engine Optimization, Pay-per-click, content marketing, social media marketing, email marketing, and marketing analytics using Google Analytics, Google Search Console, Ahref, whatmyserp, etc.
In addition to SEO strategy, advertise your new e-commerce website –  start blogging, use promotions to attract customers, get your products reviewed, provide gifts or cashback, etc.

Do you have printers? Are those printers sitting idle?
Become a Print-on-Demand dropshipping app like Printful or Printify. Dropship your merchants' orders.
Know more