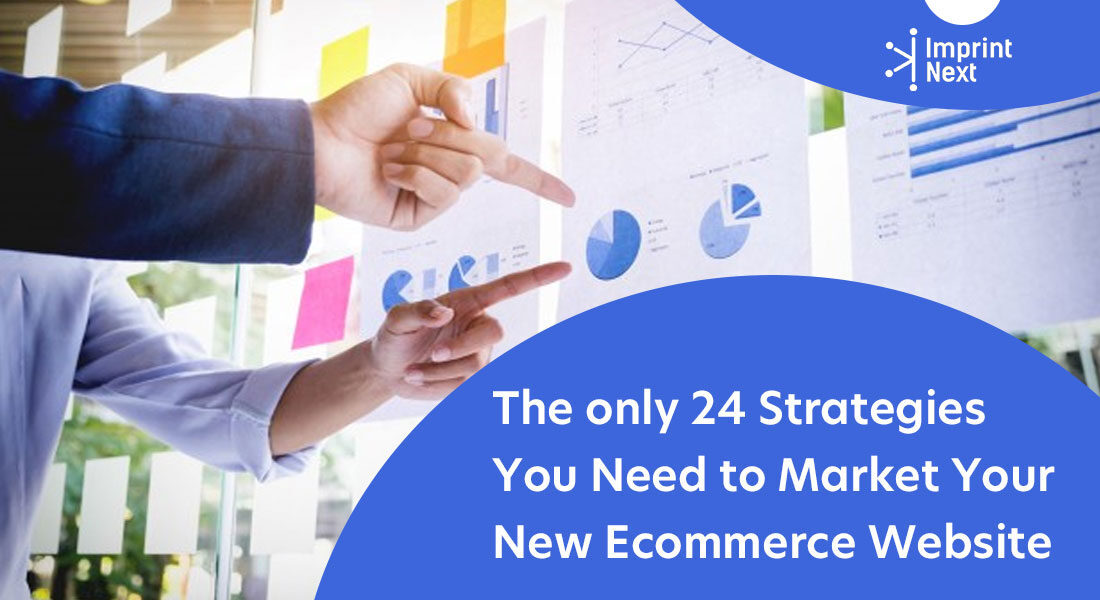 Last Updated on: 26th November 2021, 09:46 am
If you are reading this blog this means you already have an e-commerce website and now you want to make some money. But sales don't happen just like that; you need to market your products as well as your e-commerce website. Today, we are going to discuss just that. You will not hear crickets anymore but some cha-ching.
Social Media:
Immediately after going online, you must hit the social media sites. SEO is a great option. It takes time, however, we will cover that here as well.
Step 1: Create a Personal Facebook Profile:
Your personal Facebook profile is great to only reach out to customers, but cannot really market your products here. Your friends would like to know more about you and not about your business or its products and services. That said, you can still update one promotional post once a week. It should contain the image of your products and a link to purchase. It would be better if you could share some informational content like a blog or article related to your industry. You can also create a survey and ask questions to your customers for market research.
Step 2: Make Friends on Facebook:
This social media powerhouse immediately gives you the potential to reach nearly 2.2 billion users. If you can do it right you can find and connect your target audience faster than any other platform. So, here you have to create your brand presence by opening a fan page on Facebook. But first, you have to create a profile page. This is from where you will make friends with your target audience.
Step 3: Create a Business Fan Page:
Because you can promote yourself professionally on your profile page, you have to create a business page, which is going to be the face of your e-commerce store on Facebook. Now, remember every user who comes here has the sole reason to know more about your company. It's possible that they are interested in and could become a prospect.
Here, you have to keep things professional. Update at least one post every day and make sure it is of some value to your customers. If you couldn't provide that value soon your users will lose interest and unfollow you; eventually, you will have nobody to talk to about your offerings. Consistency is the key. Your users should get what they expect.
Here's what you can post:
Industry trends and news
Offers and discounts
High-quality photos
Success and uplifting stories
Inspirational quotes
Polls and surveys
Network on LinkedIn:
LinkedIn is also a social network website it's more about connecting with business personnel. It is a great way to expand your influence. Here you expand to find more business opportunities. You should seek the CEO and other decision-makers of companies in your industry.

Do you have printers? Are those printers sitting idle?
Become a Print-on-Demand dropshipping app like Printful or Printify. Dropship your merchants' orders.
Unlimited Merchant stores. Dropship and Fulfil Merchants' orders. Manage merchant invoice, sales commission, etc. Merchants sell the designed products in shopify, etsy stores, etc.
Know more
Use the add connections features to import all email IDs from your contact to LinkedIn.
Collect contacts from all your business cards and connect with them on LinkedIn.
You could also add your friends and family members from Facebook.
When you are one a business meeting, always ask for their LinkedIn profile contacts.
While posting tries to tell a story. It is fun to read and supposedly humans have evolved to remembers things through storytelling.
Express your key selling points to convey to people that your business stands out. Because your connections will judge the credibility of your company through your LinkedIn page, you have to professional and information. Keep personal and funny stuff at bay. However, if you give your own options on industry events.
You could occasionally provide links to your e-commerce website products.
You can share valuable content from other sites or your own curated blogs and articles.
3. Create YouTube Videos:
YouTube is like the third most popular search engine. It provides powerful tools for businesses to market and advertises their product in a rather creative way. The best part is people love videos. Another advantage is that your video will be included in Google and YouTube search results. You could even create one YouTube video for each product on your e-commerce website.
Before creating a YouTube video, you have to care about 3 things i.e. The Title, Product page link, Youtube Tags. The title is the reason why a user would click on your video, so make it great. Whatever video you create, include a link to your product page; this is where conversion takes happens. Next, you have to include relevant tags so that a maximum number of interested users find and view your videos.
To be honest, you can shoot pretty amazing videos using only your iPhone. Simply edit the video and upload it to YouTube. There are many tools you can use to edit iPhone videos.
Instead of going for apps, if you want to download software or work on it in the cloud, you can go for
For desktop video editing
For mac users, the best option is iMovie and for windows users, I would personally recommend Camtasia (https://www.techsmith.com/video-editor.html).
Categories of videos you can create:
Educate – When you have your own e-commerce website, chances are that, you must know a lot about your products. Therefore, you can create videos to educate your audiences. You can produce video content as buyer's guides, compare products, demonstrate products, produce 'How-to' videos.
Solve Problems – Many users come to YouTube to find solutions to their problems. You can make instructional video content. This way, you can go on for years on showing your customers how to solve certain product or services related problems.
Interview Video – In many cases, great content can be created by interviewing professionals in your industry. If you are selling beauty products, you can create an interview video with beauty experts and talk about various cosmetics and their usage.
Product Features – If you have a really good product, you can create a feature video for the product. If it's a phenomenal product and has some amazing features that you are sure to impress your customers, you can definitely some features videos for your customers.
Track Video Performance with YouTube Analytics:
With YouTube Analytics, you can not only monitor your views over time but also track and find its source traffic such as audience demographics and the attention rate of your videos.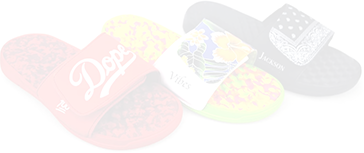 Boston based custom slide sandal maker has become $10 Million company using an online designer and unique growth marketing.
Read more
4. Create Thought Leadership on Twitter:
Twitter is a powerful tool to create thought leadership and get the attention of industry leaders and influencers. First, you have to set-up your account the right way. First, you have to create a Profile Photo which should be your business logo. Write your profile bio with all your information comprehensively. Link your company website in your Twitter bio. For the background photo, you should keep the company's contact info and address. However, you can simply keep it blank but with a color pallet inline with your own business logo.
A. Direct Engagement:
The best of Twitter is that you can search people in real-time and find out who is talking about your products. Let's say if you sell running shoes. You can simply type in running shoes on the search area and see in real-time who is talking about your running shoes. This way, you can talk to your customers directly.
B. You can approach them with the following things:
Offer Coupons: If you found out that someone has bought a product you sell, you can contact them and offer them a discount coupon for their next purchase at your store.
Their experience with the product: If they have purchased an item you sell, you could ask them about their experience with your products. Moreover, you should thank them and ask for their feedback about your product as well as your e-commerce website.
Send a link to related products on your store: If you find that some are discussing or are interested in a product you sell, you could send them a link to your product by mentioning them or message them directly.
C. Find discussions on your brand:
Address customer problems: Search for customers on Twitter who are discussing your brand and have faced some problems. Address their problems immediately as well as send them a direct message and ask them for what they didn't like or what they find unsatisfactory.
Latest info on your company and industry: You should join in conversation related to your brand, industry, or products you provide. This will open doors for networking, and partnership for your future ventures.
Show brands you like – If you sell multiple brands, you can show off brands you like. If you want, you can also mention those brands in your tweets.
5. Share Product Photos on Pinterest:
Pinterest is a great platform to build brand visibility. You should include the 'Pin it' button on every product image you have on your e-commerce store. You could create a separate board for this. Moreover, you can also choose from a variety of product category for your board such as
Holiday gift items
Back to school
Vacation items
Clothing pair
Gifts
Popular and hottest selling products
Products on sale
Create a testimonial board
Etc.
SEARCH ENGINE MARKETING:
6. Using Comparison Shopping Engines:
Being a shopping website, you want your customers to find your products first then your competitors. Comparison shopping engines are the most obvious places for online retailers to get their products to the masses. There are many sites such as Google Shopping, Shopzilla, Nextag, Pricegrabber in which millions are shoppers who are searching to get the best price on online products.
How does It work?
Most comparison shopping engines work the same way where you have to upload a CSV file to their website feed and they will put their products in their engines. However, most of them require you to pay for the services. Anyways, here is typical product information you need in your CSV file:
Manufacturer name
Product URL
Image URL
Product Title
Description
Price
Depending on the shopping engines, they demand a different format for CSV files from you, but it's easy to create and upload.
Once your product data is submitted and processes the shopping search engine will display your product on their website. When a customer clicks on your product, you are charged some money. So, you are basically paying for window shoppers. But, let's think of it as a highly targeted advertising campaign. So, it's a win-win scenario for both you, search engines, and your customers. It's definitely better than your untargeted website banner ad.
Problems with listing your product in the shopping search engines:
If you want customers, you have to provide the lowest price, and to be a leader in the low price segment you have to sacrifice a lot. You may just hit your rock bottom where you will be getting more customers but not much profit.
You will always be in a fight to provide the best product at the best price, otherwise called the lowest price. If you are not alone here, as you will have many competitors who will do the exact same thing, leaving you in a position where you don't want to be.
All the customers you get here are bargain hunters. All they care about is the lowest price. They will always jump to other stores if they get a better deal. So, you can't expect to build your brand, generate trust and create a bond with your customers.
Two ways to make it work:
If you can sell something unique to you only that no other shops sell, you are in good luck. Because you don't have a competition here, you can jack up the prices marginally.
Select only those items which you don't mind slashing prices. Create a list of just a handful of products and keep rotating the list with new products, so that your customers can expect something new from you at a regular interval. This way, you will also create a sense of urgency that your product list lasts only for a short period of time.
List of popular comparison shopping engines:
7. Search Engine Optimization:
If you can get it right, it will open floodgates of free, organic traffic to your e-commerce store. For you, it means money! Through search engines are the only way your customers' area going to find you. And let's be honest, 95% of the customers are going to come from Google. So, here we are going to talk about SEO in Google only.
Here is an infographic from Blogkens.com on SEO trends and ranking factors of 2018
Creating backlinks:
It's a huge deal in search engine optimization to have other websites link to your websites. Most importantly, it is necessary that websites with high domain authority link back, otherwise it is not of much use.
Here are 3 ways to get backlinks the right way or the natural way:
Get online press coverage – News websites and online journals have high authority and a link from these websites is of great value in the eyes of search engines.
Be unique in every way – You have to stand out of the crowd in the eyes of influencers and niche bloggers so that you get their notice and they feature you in their blog.
Create buzzworthy content – You can create comprehensive, informative, and buzzworthy content on other blog sites because good content always gets linked to.
Build Authority:
Create 'How To' content to explain – The best way to win over your customers is by solving their problems. You have to create 'How To' content to convince your customers that you know your stuff well.
Be an expert in your niche, not a salesperson – To build authority, you really need to take time and talk to your customers without trying to sell something. You need to listen to them and solve their problems. This makes you more credible and trustworthy.
Write comprehensive content in your niche – Internet users are looking for something and you have to give it to them. Think of everything you can research in your niche and write the contents of each topic. This way, your customers will get what they want and will have a genuine interest in what you have to offer.
Building Trust:
Add Reviews and Testimonials – Definitely show the reviews of other customers when they bought a product from you. If someone has tweeted about your services, you can include that on your website as well.
Show Security Badges – This is highly essential to include security badges on your website. Many times your web host will provide you with SSL certificates and other security features that you can display on your website, show your customers that your website is secure.
Provide guarantees – Let your customers know that you take your products seriously and you have absolute confidence in your product. You must provide guarantees that if you fail you are ready to mend it for your customers.
Site Structure and On-Page Optimization:
Make sure all the title tags are unique. It is unwise to have duplicate title tag content.
Ensure that you have a way to navigate by text links only. This is essential.
Enable H1 heading tags in your source code. The content in H1 tags should match the title tag content for the page.
Use original images and assign image alt tags.
Keep iframes to a minimum
8. Learn With Web Analytics:
How do you know that your strategies are working? You need data and facts to monitor or measure your efforts. This is where Analytics comes in. Although Google Analytics and free and provides basic to advanced features, there are many other tools that you can use to measure your improvement such as Semrush, Moz, Alexa traffic rank, AHREF, Kissmetrics, etc.
Google Analytics can track:
The city or location of your visitors.
Unlimited number of entry pages and exit pages.
Average time duration your visitors spend on your website, Bounce rate, etc.
From where or sources from which your website traffic comes from. An unlimited number of referring websites, search engines, and social media sources.
Landing Pages:
It is helpful because Google Analytics enables you to find comprehensive data on your landing pages. For e-commerce, it's a great way to see the most popular entry pages and also to learn how visitors found those pages. Ask yourself:
Does the webpage naturally rank higher on Google?
Are you driving most of the PPC traffic to that page?
Is there another website linking to it?
To find out this information go to Behavior > Site Content > Landing Pages. Then click on the 'Secondary Dimension' button and select 'Source'.
This information will help you strategize for:
Improving the SEO of the pages that create more sales and orders
Reaching out to another website to link to your web pages
Change the page content to sell better
Bounce Rate:
The bounce rate measures how many visitors come to the site and immediately leave. When you see that you have a high bounce rate, it means that your visitors are not getting what they are looking for or they are not interested in what you offer.
For e-commerce, it means a lot of your shoppers are just comparing prices and leaving. Or, you are providing enough information for the visitors. If you have a large inventory of products, you could have a high bounce rate since you might be attracting a lot of visits from search engines.
To solve this issue, you have to understand what they want, for that you may have to talk to them directly. Implementing live chat is a great idea here.
Advanced Metrics:
Conversion Funnel Analysis – For example, your checkout process can be seen as a conversion funnel. Many users enter the first checkout page with their shopping cart, however, some or many leave in the way without purchasing. Here conversion funnels can help you identify which step of the checkout is preventing customers to purchase their products. Knowing this, you can fix the underlying issues that will make the checkout process less confusing and more trustworthy.
Average Order Value – You can quickly get a glimpse of the current average order value and how it changes over time. Studying this you have to make efforts to increase the average order value to continue growing your business.
Lifetime Value Calculations – As your business grows and starts investing more in retaining customers, it would be helpful to calculate the lifetime value of the customers. It basically means how much does an average customer spends with your business during their entire lifetime. This value will help you calculate how much you can spend on marketing and advertising.
Real-Time Analytics – Get a comprehensive view of your current e-commerce performance. See how individual customers navigate and take actions on your site in real-time. It is an extremely helpful tool. This quickly filters out a shortcoming, visitor behavior, and other trouble zones on your e-commerce store.
Make Your Store Mobile Compatible and Mobile Responsive:
Unless you have been living under a rock, the amount of people browsing the internet through mobile devices is increasing every day. Over 60% of the world's internet users come from mobile devices; that's nearly 2 billion users worldwide. Unfortunately, most of the e-commerce stores are designed only for the desktop.
Keeping this in mind, you can take advantage of this opportunity to move ahead of your competitors by making your e-commerce store mobile-friendly.
What's in it for you…
Wider mobile customer base. Get more mobile traffic
Fast mobile development at a low cost compared to creating a stand-alone mobile app
Low maintenance compared to maintaining a separate mobile site
Lower bounce rates
Higher conversion rates
Easier analytics reporting
Improved SEO
The improved online browsing experience
CONTENT MARKETING:
10. Writing a guest post:
Guest post is typically done on a blog site that already has high traffic and good authority. So, if you can write a guest post based on their guidelines and which is actually helpful to users, you can create thought leadership. Most guest post allows you to write a short bio at the bottom reveal who you are and what you do.
This way more users would be interested in you and would like to know what you have to offer. All this eventually leads to brand building and sometimes sales.
Writing good guest blog posts:
Spark a conversation – Keep your content easy and interesting to read. Write in a conversational way that speaks heart to heart, you don't want to sound like a professional reading out term paper or a scientific journal. There is a reason why it's called a blog. You need to keep it friendly and write in a much familiar tone. User words such as 'you,' 'your,' 'I' etc. When you are writing, pretend that you are talking in front of an engaged group of people.
Use Visual Aids – All texts and no images make it a boring blog post. Sometimes images are added to explain a concept in images, sometimes to engage readers, sometimes to break a long post, etc. There are many usages of images, plus it adds value to your blog.
Diagrams – Communicating visually is a great way to add value to your content. When concepts get too complicated to explain in words, include a diagram. It could a chart, graph, infographic, Pie chart, etc.
Video – Videos are self-explanatory and people's liking for video is increasing at a staggering rate. People don't even want to read blogs anymore. When people want to learn they don't search for the 'How To' blog instead they go for a video and see hand's experience.
Avoid Stock Photography – Stock photography is drop-dead irrelevant. It is the easiest to do and creates a bad mood. Nobody wants to see a picture of corporate people smiling and giving high-fives. Use stock photos only when necessary otherwise it is better to leave them out.
Give actionable information – Don't gloss over a topic, give actionable information to your readers. Give them something to take away. The aim is to give value to your customers. This is why 'How To' content is so popular even today.
11. Creating a Viral Video:
Creating a viral video is not an easy job. It would take months of preparation, research, and a striking idea. But nothing will get you more creatively in touch with your brand than a viral video.
If you can spend some time coming up with a creative idea that resonates with your customers and you, it will be well worth it. Take a look at the video produced by Dollar Shave Club which instantly became viral and helped them garner significant sales.
How to make a video go viral?
Causally speaking, a video becomes viral when it touches your heart. It may describe the exact moment that most of the public experienced in their lives or a smile or just words that delivered differently that people regularly do or expert so.
01. You have put so much effort into making this video, don't let it go to waste by not marketing it:
Take every step you need to market the video such as sharing on social media, WhatsApp it to your friends, share it on your blog, or if you are really confident about it, go for a paid ad. It will take at least two weeks to go viral.
02. Release your video on Monday or Tuesday to give it the whole week to gain momentum:
Many choose to release it on Tuesday and most spend their Monday attending and sorting out their emails. You could also release it on a slow news day. Mind the holidays too, as many would-be just chilling out on their couch.
03. Find out who has a stake in your video:
Fill in your youtube description with links to possible sponsors. Suppose your video has a laptop; you can share this video with the laptop manufacturer and ask them to share it on their own profile. If you use the services of a particular company, you can send them the link as well.
04. Tell a story to reach people's hearts. Take a cue from the Dallas shave club:
It was more a funny and witty story and also showed from the office to the warehouse in the whole video.
05. Create short videos. If your video is 10 minutes long, forget about making it viral:
Only short videos go viral, therefore most viral videos are vines. The golden rule – keep it between 2 minutes.
06. Write a viral title:
Your video title is responsible to encourage users to watch this video through and through. Here are some example titles: 'Dance moves you can master in 30 minutes,' 'Girl Learns to Dance in a Year (TIMELAPSE),' 'How our product stock got empty in 30 minutes.'
07. What to do after your video has gone viral?
To be honest, you will probably get a lot of criticism than praise and that's ok because it means your video is becoming a topic of conversation. You will probably have a few days of fame and in those days you will get a lot of emails, tweets, questions on comments, and even media coverage. Find your time to respond to these emails, tweets, questions, etc as early and diligently you can.
Start Your Own Blog:
The best part of blogging is that once you have created an assortment of great content, the search engines will automatically bring and keep bringing traffic to that page as long as it exists on the web. If you need content ideas and topics you can look into surveymonkey.com. However, if you want to jump right in, you can create 'How To' content. It works like a charm every time.
To start a blog you have to create a separate page. If you are into selling apparel, you can start with fashion news and opinions. You can also post stuff like your 'Big Sale Day' or 'All Deals' and other business news, but try to keep it to a minimum. Most importantly, you have to hire a professional writer for the job.
Keep your Blog SEO Optimized:
Title Tags:
Title tags are absolutely needed for on-page SEO. So, you have to make sure that they are present on every page of the blog. All you have to do is look for the 'tag. This is the title you see when you search for something on Google.
Meta Descriptions:
The meta description is used in search engine results to give extra descriptions for each result. On the source page look for the code: meta name="description" content="in your source code". Again, this means you have meta descriptions present on your web pages. This is what most people read before clicking and is a snapshot of what's on the following page.
Block Duplicate Content:
When creating on-page SEO the golden rule is to make sure that you limit repeating the same textual content on multiple URLs. This way, you make sure that the blog home page isn't posting the entire textual content of each post. Also, make sure you block your comments pages in your robots.txt file because they are usually duplicated of your blog posts.
Frequency:
Blogging is something that you should do regularly. As a matter of fact, the more you blog, the more the search engines will crawl your website. Moreover, it will increase the importance and authority of your website in the eyes of the search engines. This further leads to increased traffic and more sales.
A most common mistake among entrepreneurs is that they start off strong and then completely stop. You should be posting blogs on a regular interval so that your customers can expect your blogs at the right time.
Promotion:
Start with social media. Post your content on Facebook, Twitter, LinkedIn the day your content is published.
Share when maximum followers are online. To find this keep sharing your posts on a regular basis and see when you get the maximum engagement.
Link to other articles when giving references or citing information.
Reach out to the authors that you linked to and ask them if they can share your content with their audience.
Also, ask them to give a shout-out to your Facebook post or tweets.
Write a Controversial Blog Post:
The controversy is one of those few spices that can launch your sales like a rocket or plummet into an abyss. So, it has to be done carefully. Many companies, news media, movies, etc employ this strategy when they have less time and need to be among users faster.
Think of your audience
Taken an open challenge
Pick a fight
Prove a well-established idea wrong
Make a bold statement
and lastly, be careful
Create a YouTube Channel:
Having a YouTube channel is probably the most powerful sales and marketing tool you have. It's like having your own tv channel playing your marketing content 24/7. The best part is that it's free. But most businesses are stuck at their inability to produce videos. But take it as a hobby but as a necessity for your business to grow. Sure it is going to be difficult to produce even one video. It would take a lot of time, effort, resources, and creativity, but it's worth it.
You need to set aside a few hours every day that you will spend on creating videos. Moreover, keep uploading videos at a regular interval so that your customers can expect them from time to time. Your YouTube channel is basically a free cable TV network. The need is to keep producing videos consistently without ever stopping.
Here are some ideas:
Weekly education videos: The most obvious interval is weekly, at least! Daily if you can really do it. Whatever you are selling, you more likely an expert in this, hence you have a lot of information to share. If you sell skateboards, you can produce videos explaining other skateboarding tricks. If you sell electronics, you can post videos of unboxing, features, usage, and many more. When you have an eCommerce store, the sky's the limit. However, first, you have to make a list of all the possible topics and contents you want to write about.
Testimonial from customers: This is the perfect way to increase your brand credibility. These are really powerful because it's so easy to fake a written testimonial. So, if you can produce a video of your customers giving a video testimonial it would really bridge the gap between you and your customers. You can embed this on different pages of your website to help increase conversions. Feel free to give incentives to your happy customers and persuade them to send you a video testimonial.
Product reviews: This is easy to produce and easy to make popular. People are crazy about electronics such as mobile phones, DSLRs, TVs, Bluetooth Speakers, drones etc. More importantly, there is a big niche in it and you get many serious leads.
YouTube Channel Tips:
Branding – Checkout YouTube channel's branding options; it's a great addition to your business. Take advantage to build trust and engage with customers.
Channel icon – Keep your branding consistent. Use your logo as your profile picture.
Channel art – It may not be necessary, but you could still upload artwork or photographs that work well with your overall brand strategy.
Link Overlays – You can create 4 overlay links to social media websites and one to your own website. However, you can give a link only to your own website and leave out other social links because they would be a distraction.
Create Custom Thumbnails – You should create custom thumbnails to help advertise your channel videos. However, keep the designs consistent as per your theme.
Promoting Your Channel and Your Videos:
Include videos to your email newsletter – The best thing about videos is that it becomes an easy filler for other marketing channels. You will definitely want to promote each video for some days on your newsletter mailings.
Include videos in your email signature – If you have created a really awesome video, you should flaunt them in your email signature. This is often overlooked, but the truth is the one-on-one emailing you do as a business owner provides a lot more engagement for the recipient. If your video is truly worth the time, you will get hundreds of views in a short time.
Include videos in social media – every time you produce a video make sure to promote it on Facebook, Twitter, and LinkedIn profiles. Don't forget to use hashtags for better search and make it visible to interested users.
15. Building Your Email List:
Email marketing is essential for your marketing endeavor to survive because it gives the highest ROI. Research shows that for every dollar spent on email marketing, companies make an average of $40 back which is 4000%. When compared to other channels, email subscribers are more responsive. They create a stronger bond with your business and they buy more of your products.
How to Build an Email List:
Choose your email software: Before you proceed with anything else, choose email software. Here are some options:
Constant Contact
MailChimp
Campaign Monitor
ActiveCampaign
GetResponse
Sending a promotional email to your subscribers from your personal email account is not a viable option if you want to take it seriously. The aforementioned software all have similar features and benefits. It eventually depends on your preferences for the interface, pricing, and other factors.
Build Your Opt-In Landing Page:
Now that you have selected your platform, you now should find a way to bring more subscribers to your list, which is why you need to build a strong landing page for your webpage to turn traffic into subscribers.
Take your time to design the layout of the landing page. Keep it simple, clear, and think about other aspects such as the color scheme. Keep the opt-in button in the footer as stats show that it gives around 85% more conversion.
Drive Traffic to Your Landing Page:
You have set-up your email platform and your landing page, now you need to convert your website, visitors, to email subscribers. For that, you need to have as much traffic as possible to your website. You can start with SEO, but that alone won't be enough.
You will have to feature it on as many marketing channels as possible. Start by sharing the link to social media channels. Include it in your blog. Put a Call-To-Action on the sidebar of each page on your website to increase the exposure and encourage conversions.
Give People Something to Subscribe:
You may provide the best service in the world, but not everyone knows that. This is especially true if you have a start-up company. Moreover, people get enough email every day, do you think they will subscribe to your's too unless it is necessary. 50% of the consumers report that they receive too many marketing emails from businesses.
It is necessary that you provide some form of incentive to excite users to subscribe and provide their email details.
You will provide them some offer that improves their lives or experience with your brand.
For an e-commerce store, discounts are the best way to entice prospective subscribers.
Segment Your Subscribers
Not all subscribers are the same and not all will sign up for the same reason. The key to building a great subscriber list is identifying the differences and grouping people accordingly. According to a study by MailChimp, segmented email campaigns have a 14% higher open rate and a 101% higher click rate.
Some of the most common parameter to segment your emails are:
Interests
Location
Type of message
Email frequency
Encourage Friends and Family Members to Invite More Subscribers:
You have to make your subscribers work for you.
To be honest, your subscribers are not going to send it to their friends on their own. Here too you have to give some incentive or discounts to subscribers who refer.
Research shows that 28% of people would be more likely to make referrals to their friends and family members if they are awarded for it.
PAID ADS:
16. Facebook Advertising:
Facebook advertising has a unique advantage over almost all the other internet advertising channels, which is that you can target your ads by:
Types of Facebook Ads:
While there are many types of Facebook ads, here are the 8 types of Facebook ads you will need for your e-commerce store.
Domain Ads (Clicks to Website):
This will either be a desktop or right-column ad. It is also known as 'Page Post Link Ads.' The important point you have to remember here is the fact that it's a single image ad, with an optional text description above, as well as a link description below that links to the website.
This is one of the most commonly used ad formats. It works perfectly with Facebook Pixel on your site where every visitor that clicks can be logged and retargeted on Facebook later. Although it was once a strict rule that no more than 20% of the images could contain text. This is no longer official, still, you will not be able to run your ad if you have too much text.
Multi-Product Ads (Carousel Ads):
This ad is great when you don't know which product your customer would like more. Among the carousel, Facebook will automatically optimize your ad to have your most clicked image appear first. This greatly increases the likelihood of Facebook users visiting your website after seeing it.
By giving your prospects a wide range of products, there is also a higher chance of them finding the product they need, thereby building brand value and trust.
Offer Ads:
It is perfect to target users who are already familiar with your brands such as fans who have liked your page and those who have visited your website previously. However, instead of just sending people to your website, this ad gives customers two options:
A discount code with an expiration date.
A barcode that they can use if you have a popup shop for your online-only store.
Video Ads:
Video ads are perfect for both brand awareness and retargeting. I have already told you about videos and how you can market it on YouTube. However, you have advertised the same here, if you really have a killer video something that's worth your customer's time.
Moreover, you can retarget them with further ads based on the duration of the video they have watched.
Lead Ads:
It enables you to collect information from the users on Facebook. Here, Facebook does most of the work as it automatically fills in all the information it can such as the user's name, email address, or phone number and so the user doesn't have to. Although it looks like a standard app, when users click on it, they will see a pop-up with fields for Name and Email.
After collecting the lead, you will have to download it manually and then upload it to your CRM. However, with lead ads sync, you can have it automatically synced to your CRM of your choice, whichever follows-up immediately with an email to their inbox.
Canvas Ads:
This is an interactive ad to boost customer interest and engagement. But, it is not actually in the ad section.
To create a canvas:
Click 'Publishing Tools' on your page
Click Canvas
Create your canvas
After creating this canvas you will get a unique link. You will have to copy this link and then go to the Ads Manager. Here you have to execute the following steps:
Create or edit 'Clicks to Website' or 'Website Conversions' as the campaign objective.
Enter the Canvas URL.
Dynamic Ads:
These dynamic product ads provide a way to show single or multiple products to users who have already visited your website. Based on visitor behavior you can serve multiple different ads to different groups of people based on their interest.
After a customer has visited a product page on your website, you can then show them the same product through a Facebook ad.
When cart abandonment happens, this ad can be used to show shoppers the products they have added to their cart but haven't yet purchased. This may eventually lead to sales.'
Once the customer has purchased some product, you can employ this ad to provide them related products on Facebook.
The dynamic ad is based on data collected from the website and modifying to provide a personalized experience to the customers.
17. Google Adwords:
Adwords is Google's advertising network which allows you to place ads on every Google search result page. I believe no other paid ad campaigns can give better ROI than Google ads. The way it works is you tell Google to place your ads on their search pages preferably at the top.
Every time a user clicks, you will be charged a small fee and it's upon you to convert. When you want traffic, Google is extremely good at doing that, all you have to do is be prepared for them to convert.
To start advertising, go to adwords.google.com and start creating your ad. Here's the basic that you need to enter:
The headline: It is the most important piece of text. This is the first line you see in blue color with the link to your website. It has to be good as this is the one that will decide if the users will click on the link or not.
The description: It plays a slightly minor role and is typically written as if Google is speaking on behalf of you, so write it likewise.
The display URL: it is simply the webpage URL, however, it can be different than the destination URL.
Start Small:
Before you choose your keywords and budget it's best to start with a small and manageable campaign. The key is to hone your skills and learn how it works. Select only a few targeted keywords and create different ads for each item. Most importantly keep a daily budget even $50 a day is enough.
First, make an ad group for each type of product you sell: Make it more specific. For example, if you sell lights, make an ad group for 'indoor lights' and another one for 'outdoor lights.'
Make at least two ads for each group: You will have to test these ads and see which one works. It will be critical for scaling and improving your ad profile.
Choosing your keywords:
Consider your brand name: If you are already popular, you would want to include your brand name. Suppose your brand name is 'Tejas' and you sell 'lawnmower' so the possible keywords would be:
First, Tejas
Tejas mower
Then, Tejas lawn mower
Finally, Tejas electric mower
Branded keywords generally give the highest ROI than other keywords.
Survey your customers:
It is of paramount importance. Every time you convert a prospective customer ask them why they chose to purchase a product from your e-commerce website. Over a long period of time, you will have probably collected a lot of answers. You will see many recurring patterns that you have to take note of.
Use the language of your prospects as keywords in your Google ads as well as in your copy. Chances are it will covert easily as it will have a fewer competition.
Start local ads:
Take advantage of your demographic by advertising to local customers exclusively. Now you can tailor your ad copy to target a specific geographical area.
To adjust your geographical settings, go to campaigns and then to locations and you can designate your preferences.
To advertise locally you can choose specific keywords such as:
Specific products with their serial number.
Specific brands are high in demand.
You may end up dominating your local market and even take over large retailers. You should spend time and money to exploit your local presence.
Choose a Competitive Keyword:
In every industry, there is always a few keywords that on one hand drive huge traffic and on the other hand cost a lot of money to bid on for AdWords advertising.
If you have a big budget and are a master in AdWords, you can really do wonders. You have to create a strategy to gain positive ROI as well as compete in your niche. Otherwise, you will spend out all your budget and even quit for not getting any result.
Here the problem of stopping and starting AdWords advertising is that you will ruin your quality score. This is a metric Google gives advertisers. Typically the better the quality score, the better the position and rates you will get for your ads.
When you are selling something unique and probably an unknown product in the market:
When you are selling something unique and hopefully new, it is the best product to market in your niche and achieve success. But, it can be difficult to market in Google AdWords. Still, you can try and approach it differently. Here's what you can do:
Survey your existing customers – You could start by surveying and getting feedback from your existing customers. Try asking them questions about your product; ask them what they liked? What they didn't like? How they found your product? If you are selling jute slippers as them how they found your product, what exactly were they looking for, and what they expect from the product.
Find out the benefits of your product – Just like surveying, you should find out the benefits and key selling points of your product so that you can craft keywords based on your finding.
Tracking Conversions:
This is probably the most important part of your AdWords campaign. Here, a conversion means someone clicked on your ad, came to your online store, and purchased a product. Here, you have to keep track of the ads that worked and those that didn't. This will help you create better ads for the same product.
What to do when your ad is not converting:
Wait – Ensure that you have given enough time for your ad to run before concluding that a certain keyword is not performing. If you decide to take it off just after 24 hours, you are not getting enough data to support your decision.
Pause the keyword – Suppose even after a few weeks of ad display your keyword is still not performing then it's probably time to pause the ad.
Create a new ad group and ad – What if your product is truly unique and you are certain that it will sell well, then you have to create a better way to catch your customer's attention and refinement. Here, you should create a new ad group for that particular product. In most cases simply using the brand's name and product type as keyword and as headline works great and gives a better ad performance.
See without knowing the conversion rate, you could be wasting a lot of money on an advertisement without any return. Hence, it is essential that you set up a conversion tracking system.
18. Buy Banner Ads:
First Let's Take a Look at the Problems of Banner Ads:
First of all, the user didn't come online to check out your banners. So, you have to create an ad that can disrupt what the user was doing in the first place. You have to kinda drag his/her attention towards your banner.
Web surfers are most likely engaging in social media, searching for information, or watching a video. So, users are most interested in these three things and your banner isn't going to provide any of these. It is why many are focusing on 'inbound' marketing.
Another problem is that because it slows down the website as well as the computer, many have installed ad-blocking software.
Creating a successful banner:
Find Relevant Websites: Target only those websites where a maximum of your audience hangs out. Find your niche websites and place banners strategically. If you keep showing your banner ads everywhere possible, you will have to pay a high price for poor ad performance.
Creative Ad Artwork: Many marketers don't stress much on the design, artwork, and graphics; however, they don't realize that the artwork is the first thing they are going to notice and will be responsible to bring a customer's attention.
Test: The first banner you put up is the only one where you will be throwing a dart in the dark. From there on you need to keep a track of your ads' performance and modify your message, copy, destination pages, and artwork strategically to make it work for you.
Landing Pages:
You have to give some thought as to where you will take your users from your banner ads. This is what we call a landing page and it can be any page, but with some consideration to its relevance.
Home Page: Only if you are planning to build your brand and your ad is about your brand in general then send traffic to your home page. But, don't forget that it will not help you convert anything. So, if your advertisement is about a product, then the homepage is not the right place.
Category Page: If your ad is about a category of your product then send it to the category page. Suppose you are giving 10% off on all electronics products; here you can set the category page as the landing page. However, you have to pre-sort your products on your category page beforehand to either show the lowest priced items or the most popular items.
A Product page: When you are advertising a specific product, something that is exclusive to your store, you can send your ad traffic to a product page directly. 99% of the time this will result in higher conversions.
A Promotional Page: Sometimes you may be just giving away some product or want people to enter a contest or book a spot for a product launch etc. In these cases, you should send your traffic directly to a promotional page.
Buying a Banner Ad:
One-off banner ads:
Find out all websites in your niche industry and sort them out based on their popularity. Then find out which one of them has an advertising program. You can reach out to the admin of the websites and ask for their advertising rates. In most cases, this is the best bang for the buck when it comes to banner ads.
Next, you have to plan for how long are you going to advertise your banners on their websites. The longer the better and deeper relationship with your customers. This is where you need to think of how your ads are going to change over time. Strategize its theme copy and landing pages in advance.
Ad Networks:
Ad networks are the middleman between you and the websites your ads will be on. The advantage is that you will be able to reach a larger audience and will have access to a number of websites in a short time. On the other hand, it may not be cost-effective, plus you don't get to create a close relationship with the website admin.
Here is a list of some popular website advertising networks:
Google Adwords
www.Buysellads.com
www.Web.blogads.com
www.Chitika.com
www.Infolinks.com
www.Zedo.com
We suggest you contact your niche website by yourself. However, if you need a wider reach go for ad networks.
Everything Else:
Participating in Forums:
Online forums are a great way to reach your targeted customers fast. But, on the other hand, it can quickly backfire if not done right.
Never Spam:
The first rule of online marketing is never spam. These communities and forums are there for a reason and not to promote your brand. Here, people gather to exchange information, get suggestions, find advice, and such.
Contrary to this, when businesses land on forums they just can't help themselves and start spamming because they just can't let go of the opportunity. But you need to ask yourself if this is good for your brand. You have to stay true to the forum rules. You may even get away with your spamming for a short time, but soon it's going to crumble down.
If you really value your brand, stay away from spamming. You are in forums to really help people and not market yourself even once.
To search your forums on Google type:
"[your industry] + forum"
"[your industry] + message board"
What to do on forums?
Sign Up – This is the easiest part. You just have to sign in for your accounts. Fill out your bio and 'about me' sections. Then upload a real photo of yourself and not your business logo. Stay away from putting up links to your e-commerce website. The community should know you as a real person and not someone trying to do business here.
Read and Listen – You have to spend a couple of hours reading and discussing on forums. Get to know the community better. Keep a note of what they like and they don't. This way you are not only getting familiar with the forum but also doing your own market research. Some forums are very strict about their content and don't get yourself blocked by writing answers that don't gel with the question.
Really, Help – When you are in a forum, you really should help your folks. Don't just sit around trying to find an opportunity to sneak in and post your content. You really have to be one of them. Engage in the community. Write answers, give suggestions, show your support, do whatever you have to do to help!
Promote the Right Way – After you have developed a real relationship with the community member, you can slowly let your business be known. First, create a signature if the forum allows and give a link back to your website. You can also edit your bio to have your brand's name as well. But, remember, you will post about your brand only when it's necessary.
Give out Coupon Codes:
Coupon codes are a great way to attract and retain new as well as existing customers. However, you have to make sure that discounts are included in your budget. Finding new customers with Twitter.
Twitter:
For your most popular items, you simply have to tweet out coupon codes and add a hashtag for the keyword or brand name. Moreover, you should tweet about it a few times a day; say 3-4 times. However, make sure you don't crowd your tweets with coupons only and only you have to keep a note of the time interval when a maximum number of your audience is online.
Facebook:
On Facebook, you can post your discount coupon image as well as links with hashtags. Moreover, you can boost the post for better engagement.
How to use coupons:
Inventory that's stuck: This is the first thing you should put on sale. If some of your products are just sitting on the inventory, you can create coupon codes for that. There are many ways you can do it. Such as give a single percentage discount coupon; a free item for a minimum order; bulk discounts; etc.
Show Customer Appreciation:
You will have many who are your loyal customers. They are the ones you pick you to purchase their products. They choose you because they trust you, they love your services and products. So, they are already impressed by you; and now you have to return them with a discount coupon on your products. You can do it at a regular interval such as once a month.
Give new customers a discount coupon:
Gain trust right off the bat. The moment a new user signs-up, send them a discount coupon for their first purchase or give them discounts on particular products. You can simply waive their shipping fee for their first checkout. 'Surprising' your customers is a great way to retain them.
21. Marketing your coupons:
People looking for coupons usually search in coupon code websites, which get huge traffic every day. To get your customer's attention you have to market your coupons here. Here, is a list of coupon code websites for your knowledge.
22. Start Affiliate Marketing:
Affiliate marketing is a great way to leverage other people's marketing skills and traffic. It depends on what products you sell and how you pay your affiliates. Basically you are asking individuals such as bloggers or web-app owners to send their traffic to your website and pay them back a percentage of the sale that is made from their traffic.
Obviously, you need tools to keep track of it. Typically you provide them a special link unique to each affiliate. It contains an ID code that keeps track of their efforts. But, first, you have to figure out how much percentage of the sale are you willing to give away. Most retailers would raise their prices to afford the affiliate cut.
Joining an Affiliate Marketing Network:
The easiest way is by signing up for an affiliate marketing network. They provide a marketplace where your affiliate program will be advertised to other affiliate marketers. Many of them also provide tracking software so you don't build your own from scratch. However, keep in mind that the affiliate networks will also take a cut of your sales.
Here is some affiliate marketing network:
23. Demonstrating Trust and Security:
You have to show some confidence among your customers for them to trust you. Here are some common fears of customers:
Is the site secure for credit card transaction
What if my data gets hacked; is it hack-proof?
24.Will I receive my items
What if I get it in a different color and size
etc.
To inculcate this trust you have to show them that they can trust you. For that, you have to buy some security services and display their badge on your website.
24. Display SSL Certificate Badge:
Today, it's nearly impossible to find any e-commerce site without the SSL certificate badge. This Secure Socket Layer badge means that your customer's online experience is encrypted and safe from hackers. You can check if a website is SSL certified or not by looking at the 'https://' in the URL bar.
Here are some common trust companies:
BBB Accredited Business
Trustwave
Norton Secured
TRUSTe Certified Privacy
Secured by Thawte
McAfee SECURE
GeoTrust Verified
etc.
You should also…
Provide a return policy and show it on your website
Give 30 days money-back guarantee
Show your reviews from the review sites

Do you have printers? Are those printers sitting idle?
Become a Print-on-Demand dropshipping app like Printful or Printify. Dropship your merchants' orders.
Know more