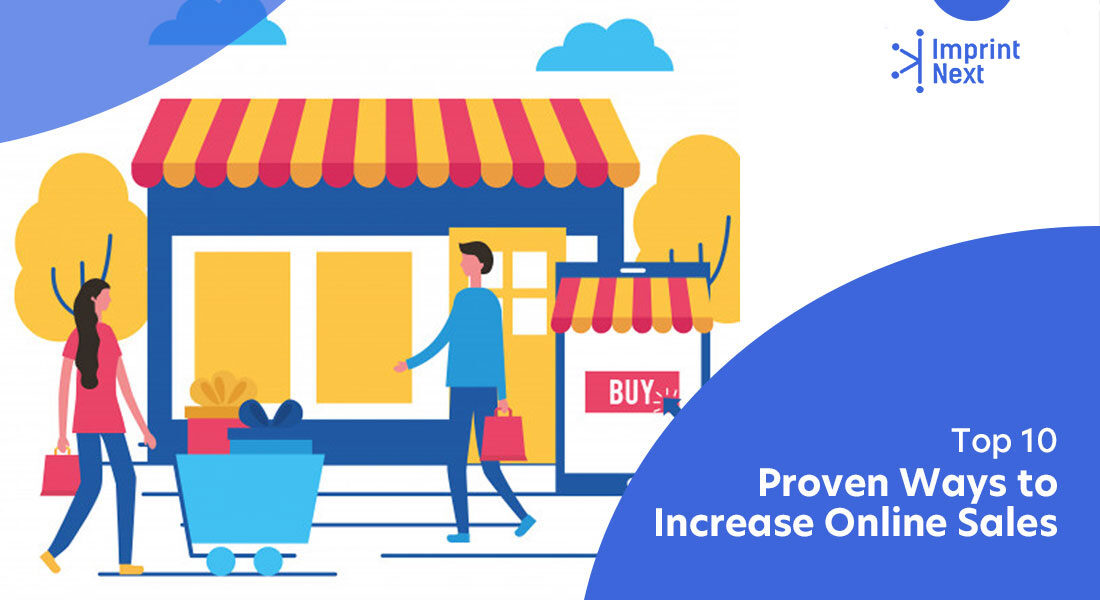 Last Updated on: 26th November 2021, 09:45 am
In this blog, I shall share ten proven ways that get your customers to convert to higher online sales and spend more money like never before.
You are going to use sale psychology as a secret weapon that most online sellers neglect entirely. Most focus on technical things like Facebook or Instagram Ads while completely ignoring why people choose to click on ads in the first place
10 Proven Ways To Increase eCommerce Sales:
So, we have found ten proven ways that you can use to implement these in your online store, for example, if you have a Shopify or a dropshipping store or selling on Amazon.
01. Give Something For Free:
Offer customers to buy by giving them something for free. Giving a customer a 25% discount coupon encourages them to buy more from you because they're now getting items at a discounted price.
But that's not the only reason why we give a customer a freebie like a coupon, especially if they weren't expecting it and it felt like a personal gift. We set to go to the social norm of complementarity.
The norm of complementarity is simple. When someone does something nice for us, we feel a strong obligation to return the favor. For instance, if you gift someone, maybe a friend or a new person in your society, then he/she feels obliged to return a favor in something.
Similarly, the norm of reciprocity is one of the critical components of marketing and advertising.

Do you have printers? Are those printers sitting idle?
Become a Print-on-Demand dropshipping app like Printful or Printify. Dropship your merchants' orders.
Unlimited Merchant stores. Dropship and Fulfil Merchants' orders. Manage merchant invoice, sales commission, etc. Merchants sell the designed products in shopify, etsy stores, etc.
Know more
Think about those products that a shopper lets you try for free at home, like a couch for 30 days. But what happens is that when the 30 days is up, the customer now feels indecent to the company for returning them the couch. They don't want to inconvenience the company.
Many people, even if they don't want to keep the couch, will keep it anyway.
How can you implement this in your dropshipping store?
The best way is to add personalized coupons to your store. For instance, a spin wheel coupon pop-up box that gives a random discount, you may have seen.
These are some of the great examples. Not only do they feel more personal since the customer gets your exclusive discount, but because they are engaged with your site and had a fun experience.
02. Customer Reviews:
Do you think it's a good idea to encourage customers to leave reviews for the items they've purchased?
Well, the apparent answer is that it provides social evidence for valuable customers. They see what other customers have liked it and so now they trust you more.
However, it has a significant impact on customers' psychology too. It creates envy in your prospective customers. For instance, if your neighbor purchases a car, you try to bring a more significant or a matching one if not beat them.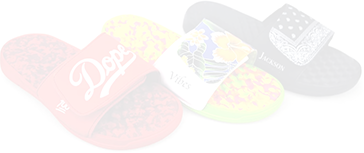 Boston based custom slide sandal maker has become $10 Million company using an online designer and unique growth marketing.
Read more
So, this is the positive impact that customer reviews do. When we see that other people benefit and enjoy this product, we want to help from our lives.
If you have a store in Shopify or WooCommerce, then a great way to do this is to add an app to your store like "Stamped" or "Ultimate Reviews." It automatically sends the customer an email asking them to leave a review.
03. Generate Curiosity:
How can you implement curiosity to make more sales online? Win discount coupon pop-up boxes are another great to bring in interest among customers.
Here, win a potential discount if they play the game. But they don't know what they will win. This curiosity drives them to take action and sign up so that they can find out the answer.
Many drop shippers have used curiosity to sell any tools or equipment that seems strange at first look, but it makes our work done.
It brings in customers curiosity about how it makes and wants to see it in action because it looks so odd it's hard to figure out how it works just by looking at it.
04. Eye-Catching Photos/Images:
Photos are the essential part of your product listing. Amazon has tested that photos are the number one conversion factor.
Whether a customer buys a product or not and one of the most powerful things can, this includes a photo in your product listing. That shows the products being used in a real-life context because it helps the customer visualize themselves using it.
So, customers can visualize themselves using a product. Therefore, they are far more likely to buy it.
Remember! Don't just include the basic photos of a product against a white backdrop; instead, look for photos that the supplier has provided showing it in a real-life context.
If the supplier doesn't have these consider buying a test product and taking your photos to create emotions in the customer.
When most people try to sell things online, they take a very dry approach to marketing.
However, a study reveals that when you look at a photo, it feels like you're there using it and feel like in your hands.
Therefore, it is a great idea to include a real-life photo that helps people visualize themselves and evokes feelings of using it.
05. Price Anchoring:
Price anchoring is when you place multiple products side by side under a similar category with slightly different features and, most importantly, price ranging from high, medium, and low.
It's usually most effective if you've got at least three pricing tiers. Most people will choose the middle option. Because it looks cheap compared to the expensive option, but they assume that it's higher quality than the more affordable option.
A study also shows us that some people there will always choose the premium product. Those people that fall victim to the idea that the premium product must be the best.
On the side, most people choose to buy those products which are neither too high nor low, relatively a middle one that creates a sense of affordability and quality.
Therefore, the safest pricing strategy to price your items somewhere in the middle of your competitors. Don't be the cheapest option but don't be the most expensive.
06. Offer Money-Back Guarantee:
Offering replacement/refund is the softest after featuring of trustability of customers. Offering a money0back guarantee gives your customers a sense of reliability to purchase without risk of losing money if found defective.
A Money-back guarantee acts as a bulletproof tool that removes the risk of customers' decision to buy a product.
In another situation, when you offer products similar to that other market, then the money-back guarantee is a good option that stands your brand name highlighted.
However, even if you price a little higher, most customers will choose your product.
07. Target Social Media:
Social media is a great place where people from all sections and interest hub at a place. The time people spend on social media sites like Facebook, Instagram, etc., they are likely to find it fascinating to search for something unique.
That is where you can target a look like an audience, i.e., those interested in your product niche. You can upload your product data, images, ads, etc., with inbound links to your website.
A great way is to list your existing customers and reviews as a display feature to the social media audience. It can direct new people with similar interests to your website.
Moreover, this adds trustability at first glance.
08. Mobile-Friendly website:
Now, more than 63% of people access the internet through mobile worldwide. This shows that mobile phones have already replaced the desktop search.
Therefore, it is vital that you need to optimize your website that runs smoothly for mobile users. Take an example of Amazon that has created an attractive and compelling website for mobile users.
You may not go that extensive but do remember to improve your site navigation and user experience. Or you made remove some features to increase the loading speed of your website on mobiles.
Therefore, remember that a customer should find it hard to find a product in your eCommerce store.
09. Provide Multiple Payment Options:
Customers may have their accounts opened in different banks or opt for online payment options like Paypal, Stripe, Google Pay, etc. And lastly, do not forget to add Cash-On-Delivery.
By increasing your payment options and services, you make it easier for your customers to pay money.
Most of the eCommerce sites stuck out in the checkout process. Better optimize your site, fix the issues in the checkout process, and reduce payment failures.
Above all, a secure and smooth payment process increases your sales by eliminating cart abandonment.
10. Lastly, Answer the People:
People may be your customers or the general public. You need to be an active member of any social media website, forums, or comment section on your website to answer peoples' queries.
That is the best way of connecting to the public as they will hardly meet you in-person.
As I have mostly raised a concern about public trustability. Therefore, connecting to the public by replying to them about your product, responding to queries, what new can you provide them, and other information regarding your field in sales.
If you fail to address or keep a question unanswered, that is a mark of disrespect to your potential customers. Therefore, you harm your business.
Remember! Your answer should be to the point as asked by your customer. Your answers should be clear, accurate, and concise; however, if you can't, then deny respectfully besides answering the wrong one.
Conclusion:
In conclusion, a business grows when it successfully solves the problem of a customer. It is not about how awesome you and your company are.
I hope the ten ways discussed above will surely increase your online sales without any expert help. It may take a few months after implementing the above ways to boost up your sales.
Lastly, you get amazing results that you never thought of before.

Do you have printers? Are those printers sitting idle?
Become a Print-on-Demand dropshipping app like Printful or Printify. Dropship your merchants' orders.
Know more