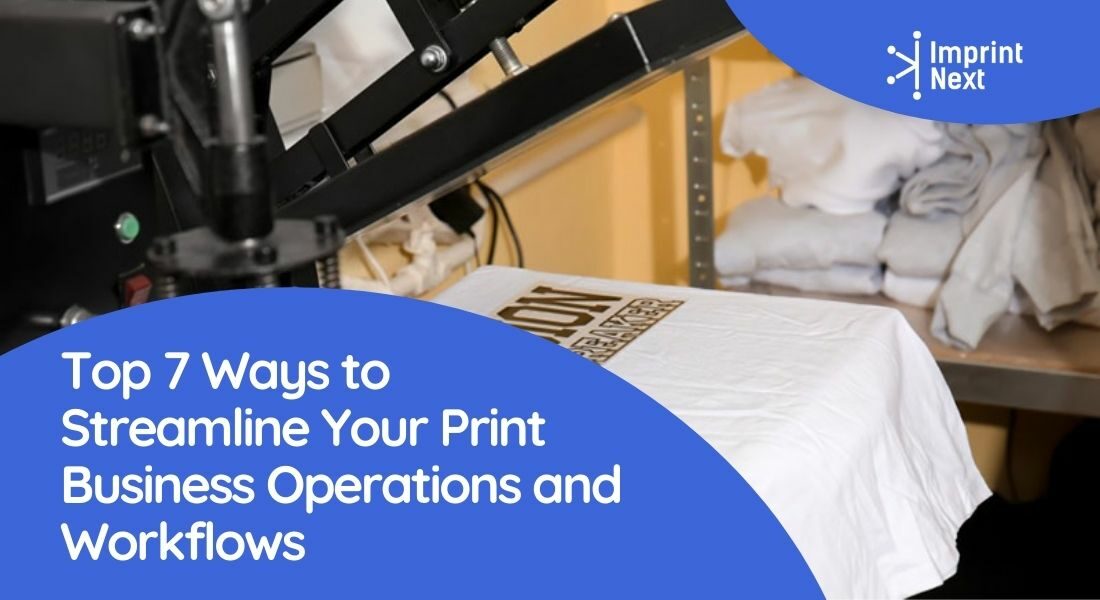 Last Updated on: 1st April 2022, 12:20 pm
Did you think about the process of streamlining the operations and workflow of your printing business? How are you going to manage your business apart from strategizing your business growth? Which tools are you using to make your business better, smarter, and faster? Or are you thinking of using them in 2022? Well, ImprintNext will help you. Let's take a closer look at how ImprintNext can help streamline the product decoration business and provide one platform for everything.
Running the store with multiple software programs can slow down and increase order errors. Use ImprintNext's tools to connect your entire shop workflow with your team members for smarter and faster printing.
01. Pricing and Quotes:
If you use a program such as Microsoft Excel to track client job listings and pricing, the program has a number of built-in pricing formulas. But there is a problem here. You should always attach the file you want to send to the client and keep track of which sheet is sent to which client.
Also, unless you are familiar with web technology, these spreadsheets are on your computer. This means that if you are ill or unable to come to the office, other employees will not be able to take over the work efficiently. Oh, if that computer crashes.
ImprintNext helps keep your orders up-to-date and avoids the hassle of accidentally putting your customer's email in a spam folder or being overlooked because it's at the bottom of the stack.
The entire sales team can use these tools to get customer quotes more quickly, allowing production teams to get started printing. Teams can also communicate with each other and with customers entirely within the platform, keeping all messages in one organized location.
02. Email and Customer Messages:
Your email inbox may be packed with messages from prospects and current customers. Use ImprintNext to communicate directly with your customers, whether they're just asking about pricing a job or releasing a job for printing.

Do you have printers? Are those printers sitting idle?
Become a Print-on-Demand dropshipping app like Printful or Printify. Dropship your merchants' orders.
ImprintNext helps you and your team keep track of your orders, and it's annoying that your customer's email can be accidentally put in a spam folder or overlooked because it's at the bottom of a batch stand. Helps avoid situations.
03. Website and E-commerce
Suppose you have a company website. There are many services that allow you to create a website from scratch using off-the-shelf templates. However, they are not always as easy as the printing industry advertises, and tech support can be a nightmare.
In addition, some web companies are constantly changing prices or adding additional charges, depending on the features they select. How do you get what you are doing today on this site and keep it current and up to date? Is it worth having your website running even if it is ten years old?
ImprintNext helps you and your customers by providing a design interface in the online storefront. Use ImprintNext to sell customized products to your customers from webshops and online stores, or to do temporary business for campaigns such as fundraising or special events.
The website style editor is easy to use, has a built-in drag and drop functionality, and has a secure shopping cart and checkout options. It is dynamic and can change from business to business. Would you like to help me? We are here. Call ImprintNext Support and pay the individual attention required.
04. Product Design Mockups
Your store probably uses industry-standard software like Adobe Illustrator or CorelDRAW, but what if you need to quickly create a mockup? With these programs, you need to save the file and then attach it to an email, expecting the customer to be able to open the file (or know-how). It takes time to build the model, which can be time-consuming and slow down the art department.
ImprintNext empowers Online Designer, a 100% mobile responsive design tool for online stores and product decorators. With online designers, you can quickly create or let go of design ideas for your customers.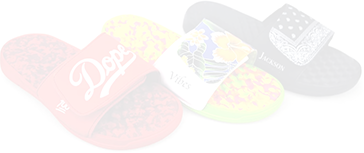 Boston based custom slide sandal maker has become $10 Million company using an online designer and unique growth marketing.
Read more
By incorporating the designer directly into your website, customers can simply drag and drop the artwork onto products such as shirts and hats to develop what they are looking for in a printed product and send their ideas directly to you.
05. Order Management:
Do you store your customer's orders in a program like Sage? It works well as a general recording program. But what if you need to change the price or order status of an order?
If your order changes on this system, you will need to individually review and update all other connected programs.
06. Production Management:
Oh, the infamous whiteboard. It probably helps you well, but it is detrimental to you and your team. The entire production process can be represented by PostIts on a huge board, but what if you change the color of the ink, change the quantity, or postpone the delivery date? It may be updated on the board, but it leaves the possibility of error and confusion on the production side.
ImprintNext supports a production control system that allows you to create, edit, and manage production workflows in one place. You can search and filter to find specific jobs quickly, and there are features like a timeline and built-in calendars, so everyone on the team gets the order changes and updates.
07. All Tools in One Place:
The best thing about all these features is: They are all A part of ImprintNext. You don't have to switch programs, install clunky add-ons, or install additional software. ImprintNext's dashboard allows you to quickly switch between customer quotes and communications, production control, and online orders with the click of a button. It reduces frustration and gives you more time to focus on your customers and print more products.
Are you ready to start streamlining technology in your shop and using one platform to run your business? Book a free ImprintNext free personalized tour today.

Do you have printers? Are those printers sitting idle?
Become a Print-on-Demand dropshipping app like Printful or Printify. Dropship your merchants' orders.
Know more