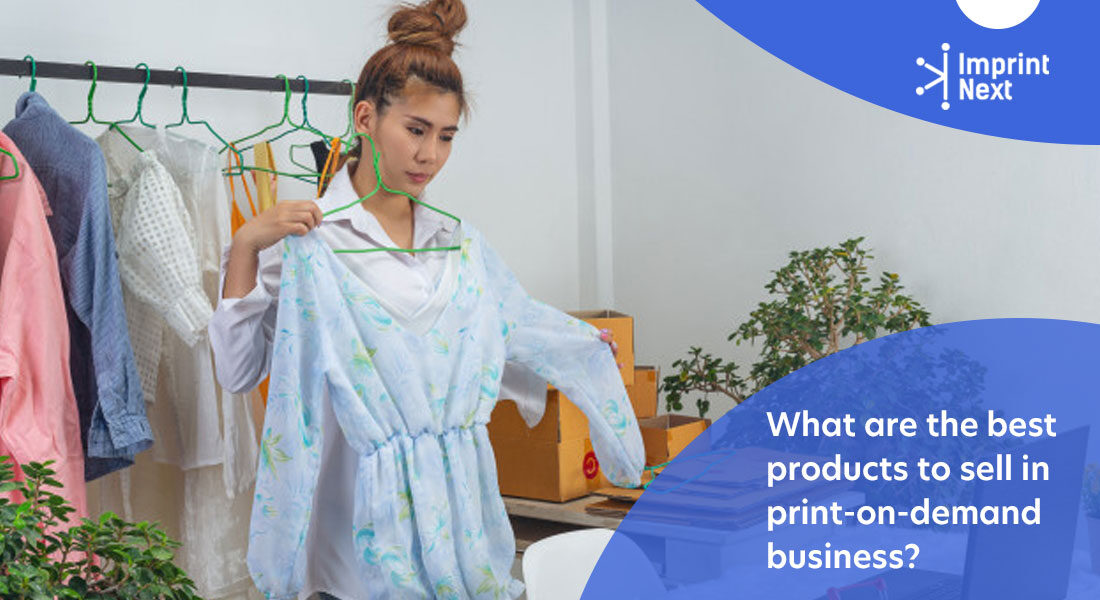 Last Updated on: 6th September 2023, 07:18 am
If you are starting a print-on-demand business, these are the top five products to sell online.
1. T-shirts:
T-shirts are the most popular print-on-demand products to sell. In fact, many starters encountered a huge sell when they introduced custom printing into their business.
2. Tank-tops:
Similar to t-shirts, tank-tops are the second most popular print-on-demand products to sell online. If you are already a seller of t-shirts then try adding tank-tops as well. This will give more choices to your customers without any additional upfront costs or burden on you.
3. Hoodies:
Hoodies and sweaters are known for comfort, especially in winters. You can sell hoodies in addition to t-shirts and tank-tops.
4. Dresses:
Dresses are flexible products that can be made and customized into unique items to sell online. Add it along with other products to offer through print-on-demand to expand your options to a large customer base.
5. Kids clothing:
Besides men's and women's apparel, kids' apparel can be a complete online shop for your customers. When it comes to kids' clothing, you can provide colorful, bright, and bold print-on-demand kids' clothing.

Do you have printers? Are those printers sitting idle?
Become a Print-on-Demand dropshipping app like Printful or Printify. Dropship your merchants' orders.
Know more