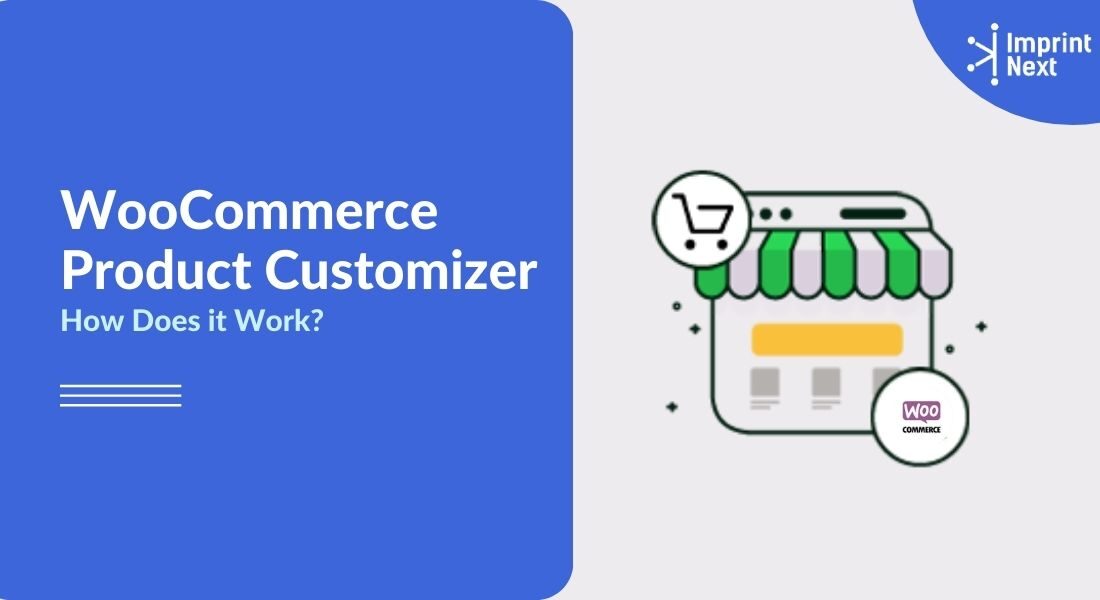 Last Updated on: 29th November 2022, 12:47 pm
WooCommerce product customizer is an extension to your e-commerce store built-in WooCommerce that fits with your theme and pops out in your storefront. The configurator plug-in allows your customers to personalize any product or e-commerce merchandise in your online store. The customer can use different design aspects, color attributes, templates, clipart, and more so that it makes a customer make their selections. And you charge your customers as per the price per design area, product variant, text, white base, name & number, print method, and more.
It offers them a personal and intriguing buying experience because buyers are part of the design process and can determine how the product should look and feel. Letting consumers evaluate the final product's hue, text, image, etc. helps to improve the brand's beneficial buying experience. Therefore, the WooCommerce Product Designer extension provides the web-to-print functionality that enables consumers to customize the product!
How does WooCommerce Product Customizer work?
WooCommerce product customizer comes with both – the front-end designer studio and the backend admin panel. When you integrate the Woocomerce product design software into your e-commerce store, it embeds directly onto each product on your product details page. Further, a customer opens a specific product, they get a "customize" option situated adjacent to the "buy now" or "add to cart" option of your e-commerce website. When a customer clicks on the customize option, the designer studio pop-up and they get the design panel to modify the selected product.
Next, comes the admin panel at the backend. It is the control panel for the shop owners. Being an owner, you can set various decoration methods (Screen, DTG, Embroidery, etc), set price rules, set design attributes and product settings, manage global settings for language, currency, measurement units, appearance, and more. You also manage your workflow, production, and sales in a single place.
Why Should you Integrate WooCommerce Product Configurator?
The following reasons shall help you understand the reason behind using a WooCommerce Product Designer in your e-commerce store.
1. Boosting your e-commerce business:
In the case of brick-and-mortar stores, customers locate a specific item they want to purchase by asking the store staff members. Similarly, to add value to your online store you need to offer browse, filter, and search abilities so that customers can find it easy and convenient to search for a particular item.
Moreover, you get ahead of the competition both online and offline when it comes to selecting an item. A survey reveals that 83% of conversion of visitors are influenced by product visuals.

Do you have printers? Are those printers sitting idle?
Become a Print-on-Demand dropshipping app like Printful or Printify. Dropship your merchants' orders.
Unlimited Merchant stores. Dropship and Fulfil Merchants' orders. Manage merchant invoice, sales commission, etc. Merchants sell the designed products in shopify, etsy stores, etc.
Know more
The 3D configuration is a 3D previous of your product designs made by your customers in your storefront. You increase conversions by allowing customers to explore and personalize any product based on their needs.
2. Deliver a personalized experience:
About 72% of customers are likely to purchase more from businesses that offer personalized experiences. WooCommerce product designer tool can take customers on a customization experience so that they can purchase their dream product.
For instance, you offer t-shirts and jerseys. Customers can use WooCommerce products designer to use simple design features like color, finish style, and so on to ensure they buy a t-shirt of their choice or jersey that best represents their team or sport.
3. Increase customer engagement:
E-commerce is all about a visually appealing store. Product customizers provide a unique opportunity for you to engage with your customers. Product configuration features are interactive that can entice potential visitors to your website and hold their attention long enough to convert them into valuable paying customers.
The longer your customers personalize an item on your website for fun, the more likely they will act on their impulses to purchase an item.
Entice, entertain and convert are some of the major advantages of using a WooCommerce custom product builder.
4. More Satisfied Customers:
About 35% of customers want a personalized offering of e-commerce products. It is not the only product offering that can work for you. Although you may have a huge product catalog, hardly it is going to have some impact on your sales. You may ask about Amazon, how do they achieve that without offering any customization experience. The obvious answers are- that they are quite successful and established firms that are difficult to defeat. You being a beginner, or belonging to a middle or low-level businessman may face huge competition.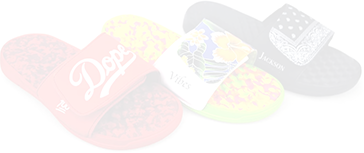 Boston based custom slide sandal maker has become $10 Million company using an online designer and unique growth marketing.
Read more
It is more likely that customers may turn away from you aren't providing a freeway. With WooCommerce custom product designers, your customers are more satisfied with their creations. And more to say, they are likely to buy more products from you although you are a novice or have a medium to large scale e-commerce business.
5. Differentiate Yourself:
The field of e-commerce is crowded and competitive. A WooCommerce Product Configurator that delivers personalized experiences will entice prospective customers to bookmark your online store.
Product design features their desire to come back and buy the pieces they personalized. The method of customization ensures that the clients are emotionally attached to their creations.
Moreover, it also improves your SEO ranking. For instance, the keyword: personalization has more than 41,000 monthly Google searches in the United States. It also communicates your professionalism and customer-centric model. It is the perfect tool to differentiate your store from the rest.
6. Reduce Cart-abandonment and returns:
Why do online stores have high return rates than offline stores? The major reason is that it is difficult to describe a product to the customer accurately when you offer pre-designed products.
But, why should a customer leave your store or return a product when they purchase exactly what they want? Exactly the answer is product customization. The WooCommerce product personalization plugin is crucial when dealing with items like apparel, signage, and promotional products.
Therefore, it is less likely that your customers will be disappointed with their purchase and less likely to return.
7. Increase your Profit Margin:
Customers pay more for customization options. They realize that a dedicated setup for custom product creation with dedicated resources is needed for the business.
An organization should carefully design a template, though, and then make the required modifications for each customization request in it.
In this way, with tailored goods, the organization will charge more and reap the profits.
8. More Repeat Sales:
It is understood that it is less likely that the goods that customers are part of making will be returned. They have tailored the items in a manner that they like. So it is known that much of the time, they are pleased with the finished product.
As product personalization is provided in e-commerce, the handling of refunds and their costs can be eliminated. In comparison, buyers are more attached to customized items.
9. Increases Customer Loyalty:
Give clients what they want and how they want it to be handled. Meet their customization needs and they're expected to stick with your brand.
In the long term, loyal clients profit greatly. Still, comply with their interests and they would have no excuse to turn to your rivals.
10. Product Customization is Cost-effective:
The trends are changing more than ever, be it the fashion industry or gifts. You store a form of goods as a corporation and the next thing you know is that they are out of favor.
Instead, having an understanding of what products people want, and their tastes, and then designing the product accordingly, is the wise thing to do.
In this way, the manufacturer will minimize the production cost of the goods and reduce the chances of failure. Just supply what is in demand, what consumers want, and you are ready to go!
Final Words:
Online buyers look for products and prefer to buy that make them special and unique. With personalization, they create a unique item and you achieve a feat for your brand and business.
By integrating WooCommerce product design software, you make your business highly organized with readily customers fulfilling their needs like never before.

Do you have printers? Are those printers sitting idle?
Become a Print-on-Demand dropshipping app like Printful or Printify. Dropship your merchants' orders.
Know more