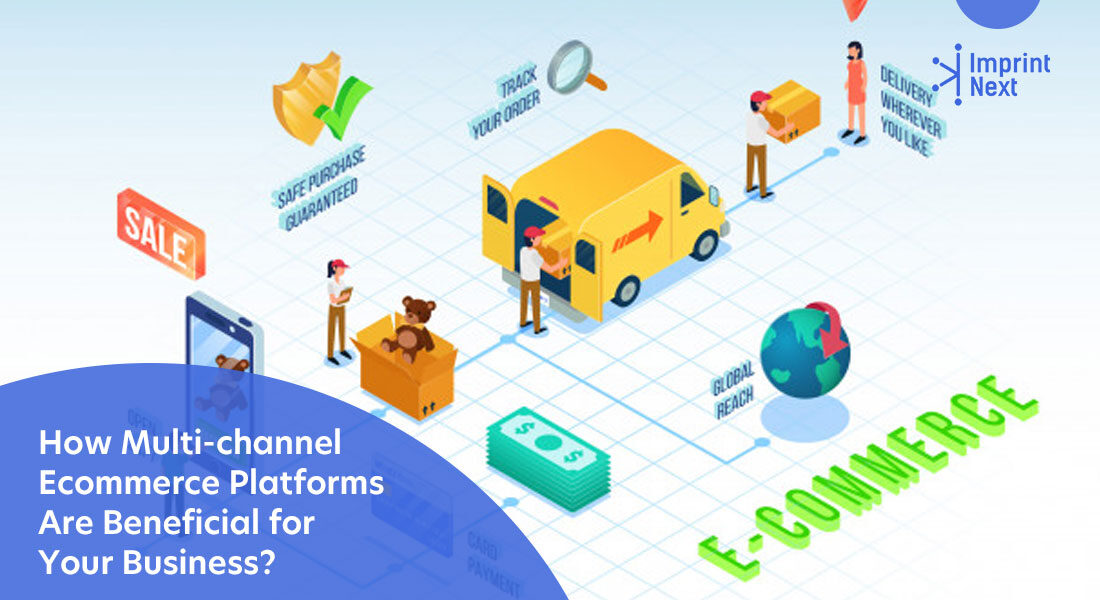 Last Updated on: 1st June 2023, 01:12 pm
If you want to make money from selling online, it is not as simple as setting up a store in Shopify or Woocommerce and generating sales. If it were that easy, you won't be going to an office and working as a normal working force.
Particularly, most of the eCommerce won't achieve good profits without having their business into multiple eCommerce platforms.
Top 12 Benefits of Selling through Multi-channel Ecommerce Platforms:
There are some of the key benefits of using multi-channel eCommerce platforms:-
1. Increases local customer base:
Today everyone wants to make a purchase with a single click. In addition, it involves no hectic searching for items, from shop to shop. Simply apply the filter and select the one you like. Therefore, a multi-channel selling platform is customer-friendly. It lets you offer an integrated and seamless customer experience across various sales channels.
2. Improves inventory management:
In a multichannel inventory system, you can centralize the data of all your channels across various systems and branches onto a single monitor. Moreover, this helps you to select a default shipping location to save your shipping costs. Secondly, if any product is out-of-stock in one warehouse, you can check for the other to continue your online business uninterrupted.
3. Estimate product demands:
A multichannel inventory system helps you to sense the product demand and forecast perfect inventory management. Moreover, you never face problems with over-stocking or understocking when you have accurate sales of a product over a region.
4. Grow your Market Presence:
When you use a multichannel order management system to grow your market presence, your consumer reach expands dramatically, allowing you to increase your mass-market distribution. Even if you're a tiny business, you can leverage Amazon's massive reach to get your product and/or service in front of a considerably larger number of potential customers. This additional exposure would gradually lead to increased revenue thanks to the straightforward fulfilment and checkout processes provided by multi-channel selling software.

Do you have printers? Are those printers sitting idle?
Become a Print-on-Demand dropshipping app like Printful or Printify. Dropship your merchants' orders.
Unlimited Merchant stores. Dropship and Fulfil Merchants' orders. Manage merchant invoice, sales commission, etc. Merchants sell the designed products in shopify, etsy stores, etc.
Know more
5. You don't rely on a single source:
A multichannel eCommerce platform shields you from the dangers of relying solely on one sales channel. Multi-channel product listing software lets you maintain your other channels by diversifying the risk in the event that one of your accounts is suspended or one of your sales avenues loses steam.
6. Help gather of multiple demographies:
When you have many sales channels, you can collect a lot of data about your clients and use it to create a complete profile of your whole target demographic. Things like their purchasing history, demographics, time zone, location, shopping devices, preferences, and so on are critical information that a multichannel listing software can help you collect and analyze. All of this data can greatly assist you in developing an accurate sales plan and marketing efforts to increase your conversion rate.
7. Improves inventory management:
You can centralize the data from all of your channels, systems, and branches with multichannel inventory control software. It means you can keep track of a product's inventory across all of its stocking locations. It provides you with two major advantages. To begin, if you see that a default shipping location isn't ideal, you can find the next cheapest area to ship from to save money on shipping. Second, if an out-of-stock product is ordered, you can check with each warehouse to see if it can be delivered from a different location, perhaps rescuing a sale that would otherwise be lost.
8. Eliminates Overstocking:
Overstocks cost businesses throughout the world a lot of money every year. Overstocking is mostly caused by bad purchasing and planning decisions resulting from inadequate forecasting and data collecting. A multichannel inventory control software allows you to view all of your channels' performance and sales statistics. It leads to more accurate sales predictions and flawless inventory management, all of which increase your company's profitability.
9. Decreases bottlenecks:
Consider the mistakes you've made in your business and how difficult or difficult they were to correct. Consider how much simpler it would have been to avoid all of this in the first place. You're allowing a machine to handle the burden by employing inventory management system software. As a result, it simply eliminates a major portion of the scenario's significant human errors.
10. Get useful insights into consumer needs:
Meeting customers' requirements is critical to enhancing a company's ROI, and a multichannel eCommerce platform can help you do it accurately. It gives you useful insights that enable you to identify and measure your consumers' needs, in addition to creating distinct streams of information through multiple channels of contact. You may interact with consumer data more efficiently and satisfy their requirements with this communication and analytics, resulting in a significant increase in conversion rates.
11. Enhance business reach by integrating into multiple paltforms:
Multi-channel selling software allows you to combine multiple parts of your business, such as merchandising, inventory, sales, customer service, and ERP. Instead of working in silos, every component of your organization works together to produce high-quality products and/or services to clients, allowing you to enhance your bottom line.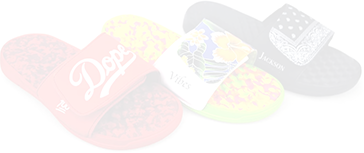 Boston based custom slide sandal maker has become $10 Million company using an online designer and unique growth marketing.
Read more
12. Convenient for Customers:
When shopping online, some customers are just concerned with finding the lowest price. On the other hand, some customers are willing to pay a little extra for the convenience of working with companies that provide good customer care, quick shipping, and straightforward return policies. Customers will return and buy more from you if you make things easier for them with a solid multichannel eCommerce platform.
To Sum up:
Using a multichannel e-commerce platform is a winning approach for you, your customers, and your business. When you first decide to grow your business to several channels, it may feel overwhelming. There are a lot of moving pieces and variables to think about – which channels will perform best for you? What will work best for your customers? How will you handle the additional data and inventory requirements? The truth is that with a little forethought, you can maximize the benefits of multi-channel selling software.
You'd nearly always have a larger consumer base, more visibility, and, of course, more sales. Lastly, diversification of selling channels has grown increasingly important in recent years. Not because it's the latest industry buzzword, but because it's how today's consumers shop around the world.

Do you have printers? Are those printers sitting idle?
Become a Print-on-Demand dropshipping app like Printful or Printify. Dropship your merchants' orders.
Know more