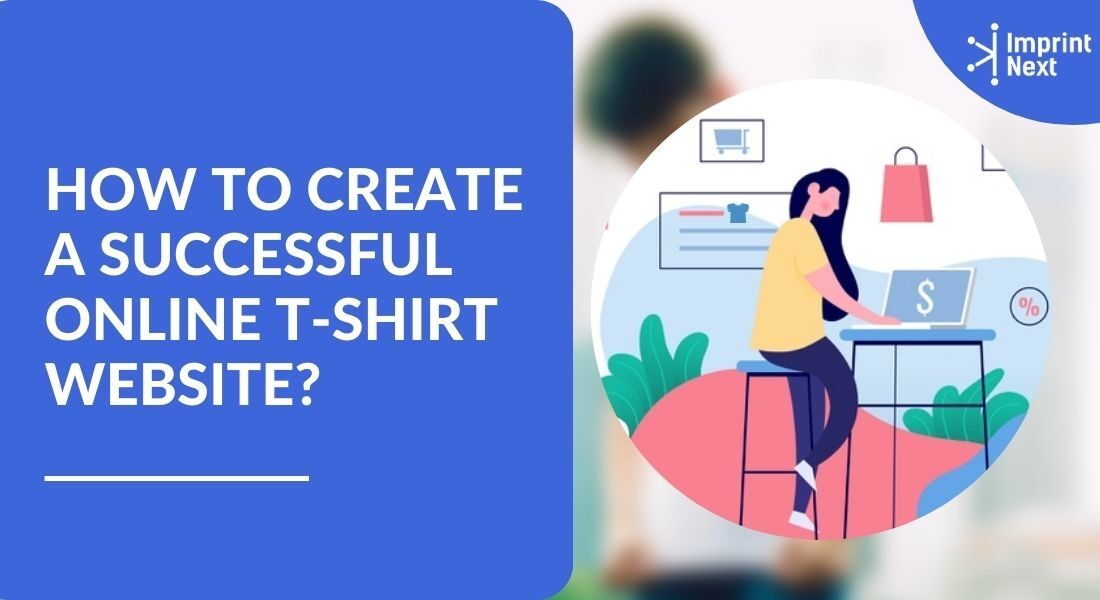 Last Updated on: 24th June 2021, 01:27 pm
If you want to start an online website selling custom t-shirts, it is not as easy as you think. Because there can be a lot more things that may go wrong if you have not prepared an effective online store.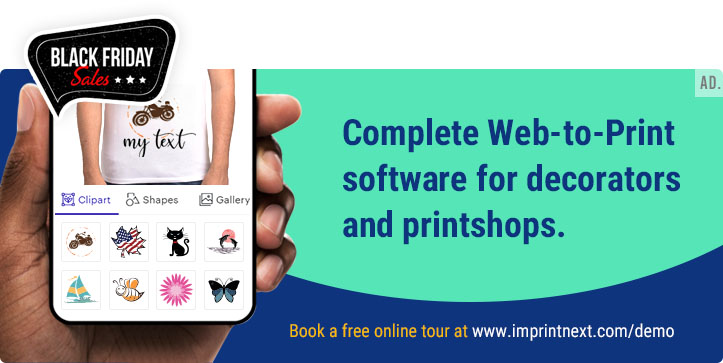 To ensure that you succeed in your custom t-shirt selling business online, follow the important steps below.
Important Tips to Create Custom Online T-shirt Website:
To create a successful online t-shirt website with custom printing, follow the important tips below:
1. Let Customers Personalize their Order:
Although you'll most likely provide customizing choices, you should also sell pre-made designs. These should fall within a specific niche that you're aiming for with your company. Are you designing t-shirts for sports teams, corporate events, or even non-profits?
Even for your blank canvas t-shirt designs, you'll want to have sample designs on hand to demonstrate what your online store can do.
Show examples of shirt designs as they appear in your designer and on models for both product pages and marketing materials. This can give customers a better understanding of what your company can do and perhaps give them ideas for how they might customize their order. Demonstrate how your printed shirts may be used in a variety of ways.
When using these designs on the product page, make it obvious that they are samples. This can be accomplished by placing the word "sample" on the design or as a watermark over the entire image. Customers may become confused and believe they are purchasing the design in the example if you don't do this.
2. Design a Mobile-Friendly Website:
According to BrizFeel's research, 49 percent of people shop online using their mobile devices. If your website and shirt design tools aren't mobile-friendly, you'll be missing out on a significant portion of the eCommerce market.
Use responsive design to prevent mobile visitors from leaving your site without converting. When your website is responsive, it automatically adjusts its size to fit the size of the customer's screen. This maintains usability by keeping all of the relevant pieces on the site.
Keep in mind that your website's photographs and visuals must be viewable on mobile devices. Add a zoom feature to product photographs to allow customers to get up and personal with the clothing you're offering. This is especially significant for garment goods because different fabrics feel different and some customers may only tell what fabric was used after closer investigation.
3. Unlimited Options to Customize T-shirts:
Customers, like any other personalized product, want as many alternatives as possible when customizing their order. You'll want to give your consumers as many options as possible for each garment in your store. This encompasses a wide range of sizes, colors, materials, printing regions, and other factors.
Each option you provide should be priced correctly as well. Naturally, certain materials or printing demands will cost extra to manufacture for your company or supplier. As a result, you should charge extra for those alternatives on product pages. This cost should be clearly displayed, and the price should be updated in real-time on the product page so that buyers are not surprised at checkout. According to the Baymard Institute, 60% of shoppers abandon their shopping carts before checkout due to excessive additional expenses.
4. Cater to Customer Needs:
Many of your customers may be acquiring personalized shirts because they require a huge quantity. This could be for a business event, a sports team, a birthday party, or any other occasion where a huge number of custom shirts are required.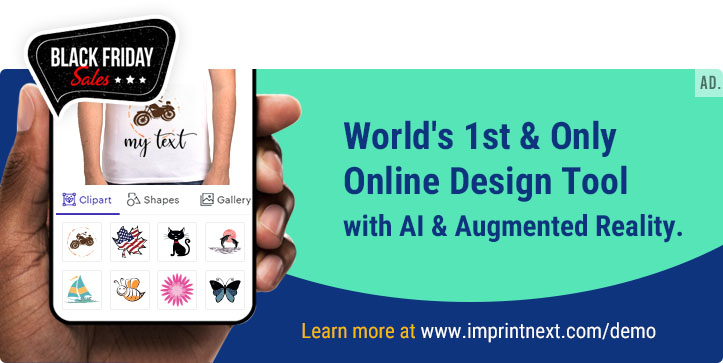 Customers who order in quantity have a high lifetime value, which means they're more likely than not to return to your online t-shirt shop for more if they were happy with their purchase.
5. Integrate Web-to-Print Software:
You may integrate with a Web2Print system to automate the process of processing each personalized order, sending out bids to each customer, and designing each shirt request. Web2Print technology is included in the Imprintnext T-shirt Design software for your online store.
After you've decided which Web2Print solution to utilize, you'll need to link it with your preferred eCommerce platform. Imprintnext Product Designer works with Shopify, WooCommerce, and Magento, among other prominent eCommerce platforms.
5. Encourage Bulk Orders:
This works by establishing a threshold for either the order value or the number of products in the order; after the customer has met that threshold, the discount is applied.
This discount can be applied automatically in your business or by a coupon code you issue to customers.
6. Free Shipping:
Free delivery is another common offer, especially for large buys. Customers have grown to anticipate free shipping from online retailers as a result of Amazon's popularity (even if it's tough for your firm to offer without losing money).
You may offer free shipping without damaging your bottom line by using the same method as the bulk order discount: set a free shipping threshold that consumers must meet to qualify for the discount. This ensures that only clients with high-value orders receive free shipping, suggesting a profit that can cover the delivery expense.
7. Set Payment Methods:
After you've set up your products, you'll need to add the ability for customers to buy them. At checkout, give customers a variety of options, as individual consumers may prefer various payment or shipping methods. You should offer the option to check out using PayPal, digital wallets, or even cryptocurrencies, in addition to the most typical debit and credit cards.
When it comes to shipping, customers also prefer options. Some clients may require speedier shipping at a higher cost, while others may be ready to wait longer for lower shipping charges. Include delivery date estimates with each shipping option so buyers know how long their order will take to arrive. This information is critical if they're purchasing time-sensitive shirts for an event.
Conclusion:
Now you are ready to create a profitable t-shirt printing website if you follow all of these guidelines. Catering to your clients' demands is the key to success. Customers desire as much influence over the entire order process as feasible in a personalized business.
Customers will return to your business for more if you give them control over every step of the process, from t-shirt design to payment and shipment.