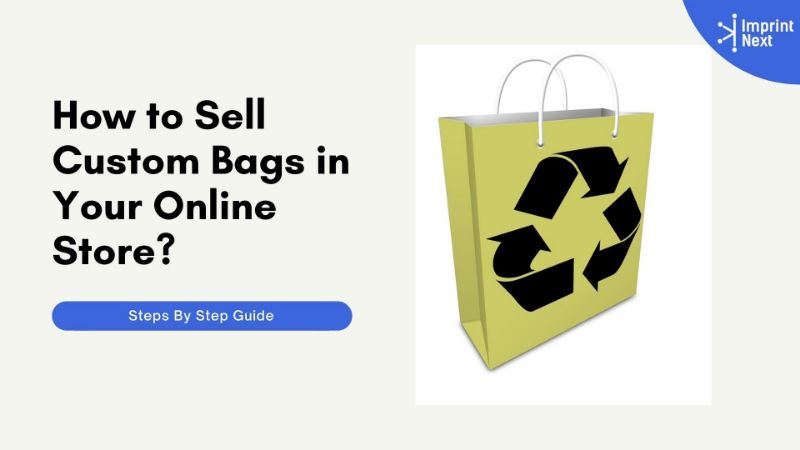 Last Updated on: 26th November 2021, 09:45 am
Hand bags, luggage, tote bags are always in demand. What if, your customers design it in your online store which you can sell them. It will benefit you in various ways such as growing sales, beating competitors, and give your customers a better buying experience. In this article, we will discuss how to sell custom bags in your online store. From choosing the right bag to inventory management to online marketing.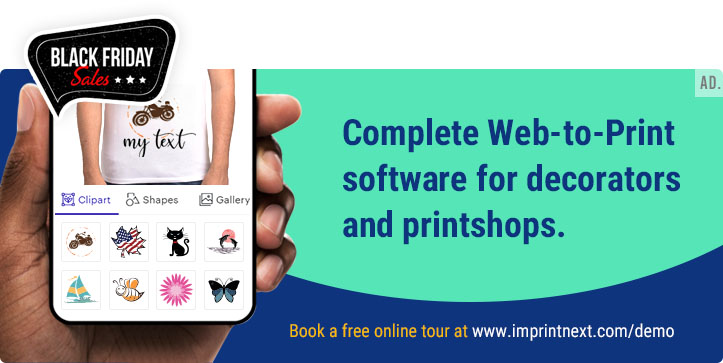 By the next 5 years, the number of customers expected to reach 1871.4 mn in the bag and accessory market. The figure itself illustrates the luggage and baggage industries' promising market prospects. If you like fashion, you can turn your passion into a business of profit-making and love funky sacks, backpacks, and purses. Even better, by custom goods, you can make this company more profitable.
Sell Custom Bags Online – A step-by-step guide
Moreover, set new buying habits, buying needs, and buying abilities by selling custom handbags, tote bags, luggage, backpack, etc. Integrating your online store with a bag design software (recommended to check ImprintNext) with the built-in design studio is a great place to get started selling your wares.
Let's start with the correct steps to begin your custom luggage and to carry on selling through the online stores.
1. Choose the Right Bag:
There is a range of handbags available when it comes to selling luggage as handbags or bags. You can choose to sell a few forms depending on your budget and the target audience. Here are a few common handbag styles from which you can choose.
1.1 Backpack:
A backpack is a ubiquitous bag that individuals use for various purposes. As the name means, it's usually a bag made of cloth that you can wear on your back—secured by both straps, which pass through the shoulders. It is also available in other versions as it is a basic design. You also get an option for students, backpackers, adventure travelers, mountain rangers, and walkers to carry heavy baggage without weighing the users' arms.
1.2 Baguette:
Since it looks like the long narrow French baguette, Baguette Bag is named after it. It's a small handbag with one or two short straps, making it perfect for dressing up. The sack is still so big, however, that you wouldn't want to take it formally. Preferably the pantsuits are best suited for social occasions and look better.
1.3 Barrel:
The cylindrical form of a barrel bag is always. The baguette bag is very similar, but often in larger sizes. It also has more extended brackets for a better drop. Moreover, you can carry a few more bags into the medium range. You can use it both formally and casually. Turners find it an excellent choice because it allows ample luggage to accommodate when it is convenient.
1.4 Basket:
It's a little like a sack, but also available in larger sizes. It also has relatively long straps for a better drop. You can sleep and carry a few more baggage into the medium class. You can offer formally or casually. Gyms find it a reasonable choice because although convenient, they have the right luggage.
1.5 Duffle:
A duffle bag often is a broad, cylindrical fabric, polyester, or some other textile bag with a top shutter. It's a little like a barrel bag, except it's usually wider and has rounded ends. This bag also doesn't go with a dressing suit, as it is also a good option for travelers, athletes, and even military personnel.
1.6 Crossbody:
One of those handbags with the most extended straps can be hung around the chest on the arm over the torso, as the name implies. Such a bag has a severe drop and is ideal for any casual wear or short dress. Some people confuse a crossbody bag with a messenger bag due to several messenger bags and crossbody bags.
As a sub-type of the crossbody bag may be called a messenger bag, some distinctions are present. A corrugated bag is long-lasting and durable for outdoor use. On the other hand, the messenger bag has a soft but slightly contoured room that can fit a laptop or notebook.
2. Estimate Your Expenses:
You can decide which bags to sell now that you know a range of available handbags and backpacks.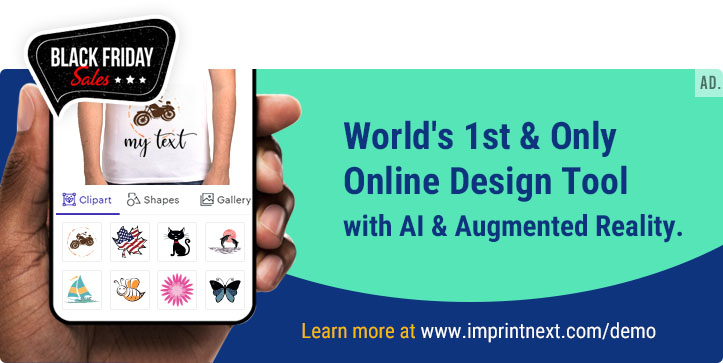 In today's scenario, an online company with a majority of people finding goods for smartphones or computers is highly viable. Furthermore, you can quickly spread your knowledge about your online company to a broad public in a shorter time and with less investment.
It will also be a smart idea to begin an online company if yours is not a seasoned company, but just one. If your business proves successful, you can later extend your business to offline retail stores. There is a range of providers of web-to-print solutions that can help you easily and quickly set up your online retail business.
3. How to Start? (Briefly):
You can first pick the types of handbags that will be nominal to the price, such as briefcases, handbags, hobo bags, etc.
Secondly, setup the store – online, offline, or hybrid. Although an online company can cost less, an offline company can costs you more since you need a physical location in a highly visible area.
Thirdly, the expense of obtaining licenses and permits depending on your business model. You may have such licenses for both offline and online companies, such as DBA permits, seller's permits, employer identification number (EIN), or so on. You should contact your local county office to get an idea of all these licenses and of the expected costs.
The two relevant points that we will address in a separate section at the end of this blog are inventory management and shipping management.
4. Trace Your Competitors:
You can't win if you don't grasp the potential of your rivals or competitors! So the contenders still investigate well in the industry.
It's because they are 'brands,' and you're just the supplier of those 'brands' at least for the time being.
What will I do then? Be patient – correctly and regularly – and make efforts.
Begin considering those domestic shops dealing in handbags, shoes, wallets, etc. Initial insights into competitive pricing, consumer expectations, and high-sale goods will be offered. You can therefore determine which products to start with and which prices to maintain for them.
Once you've made it big in the domestic industry, try to compete against multinational brands. Here again, instead of emulating them, examine them first. To get a better picture of where you stand in the global market, compare their products, price points, discount and sales tactics, and marketing strategies. Start selling goods to appeal to international clients after a detailed review.
5. Why Product Customization is Crucial for Ecommerce Stores?
You cannot quickly produce goods under your brand name because you have to make your startup profitable at minimal upfront costs since they wouldn't be easy to use and visible.
Let's start with something else. Custom bags or handmade bags may be anything. You can sell a few hands designed samples of branded bags on a trial basis if you are well-positioned to design handbags. You can continue with their production if clients like them and start buying them in large quantities. Further, you can drop your idea if you notice that your ROI is not up to date.
It's also the need of the hour when it comes to personalization. If you give customization independence, custom bags can be useful for your customers (businesses and solopreneurs).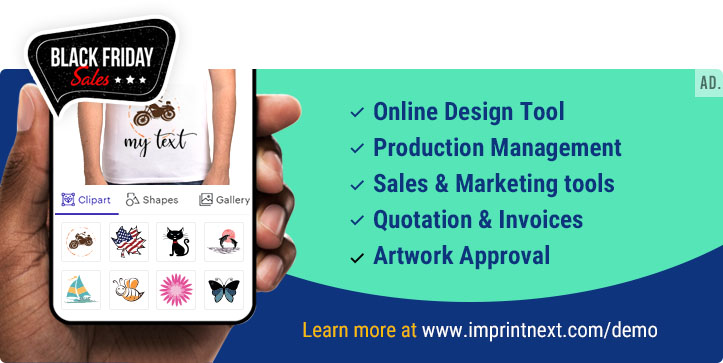 To boost brand recognition and sales as an effective marketing instrument.
Enable your business to raise awareness of them and their activities with a small introduction besides logos via company tags.
It can carry other donations, represents a corporation, and also helps to improve its profile.
You should then still give your customers the right to customize so that their customers have 'extra value in your shop.
You can incorporate a quality online product designer tool such as ImprintNext to give this freedom of customization.
See our Online Product Designer Tool for support by providing the best customization options.
You can move into selling your "own" handbags and bags under your brand tag in a couple of years if you are lucky enough and can expand dramatically.
6. Inventory Management:
There are different kinds of stock management systems, and the two standard systems are supplier managed stock and internal inventory management. Let's talk about them both one at a time.
Inventory management is an aspect of the industry that you can't stop. The two most common are the vendor-managed inventory system and an internal inventory system out of different inventory management systems.
Vendor Controlled Inventory (VMI) is an inventory system where a seller or supplier holds the online retailer stock. A vendor-managed inventory system has a range of advantages.
The retail does not have to keep the stock too high when it needs higher maintenance costs.
Reduce the chances of a stock-out that prevents sales and turnover directly.
The supply chain is being shortened and functional.
The vendor has stock storage and maintenance costs and helps to reduce warehouse space and management expenses substantially.
On the other hand, you need to take care of all items from sourcing, storing, and distribution to consumers if you choose an in-house inventory management scheme. Overall, the management costs for inventories may be very high.
So, you can go to the VMI system if you want to save inventory expenses. This model has helped even world-class retailers such as Walmart.
Instead of operating with a simple shipping services provider, you can select a dropshipping solution in shipment management. A dropshipping solution does all the work from order acquisition to delivery on your behalf. You pay a percentage of the amount from the order value and you are left with profits only.
7. Online Marketing:
The growth of a company is supported by quality and promotion. No matter how good your goods' quality is, you can't make sales without noticing that. Therefore it is essential to market your company and products effectively.
Digital marketing involves the site's combination (content enhancement, UX, pace, etc., on-site marketing (commercialization of social media, guest articles, forums, marketing for Quoras, etc., and PPCs.
Working with major retailers such as Amazon, Etsy, or eBay to sell your handbags for quicker traction and more public.
Promote your brand through large offline handbag players and nearby baggage dealers to make more people consider your enterprise.
Marketing Influencer – Marketing influencer has been a popular late marketing technique. Electronics, apparel, accessories, and bag brands are all the most sought-after tactics for their promotion; influence marketing has been among the most sought-after.
Paid Partnership- You may have to pay a little more for paid partnerships or approval deals. Make sure you have collected sufficient capital stocks before you sign up. You can also choose a help offer to win both for you and your supporter.
Many famous fashion bloggers and travel bloggers will link up and inspire your brands through their blogs and videos. You will certainly visit your store and purchase your goods if customers are assured of their good quality in your brand. You may also enter into paying alliances or influential offers.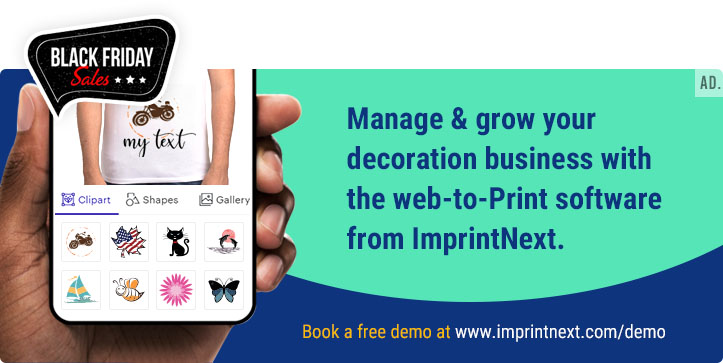 8. Ready to Start:
If you think of a craft for fashion and innovation, you will find a perfect business choice for custom baggage and baggage companies. You can embed our online product design program in your e-store to enable your customers to design their bags.