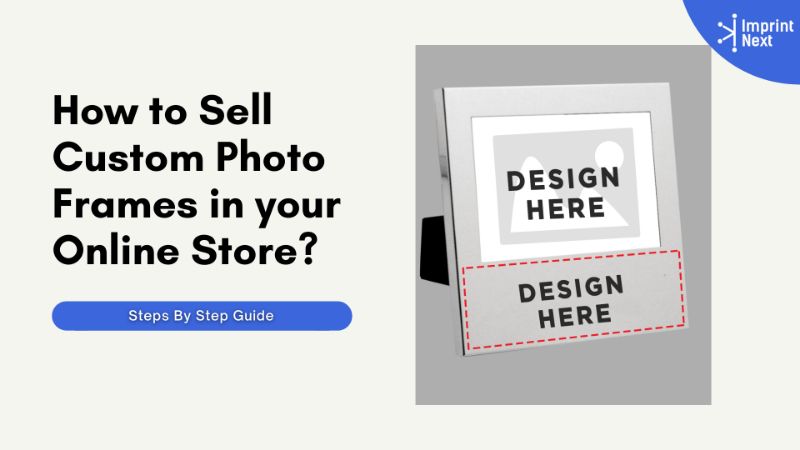 Last Updated on: 29th November 2021, 12:37 pm
Selling custom photo frames is one of the best ideas for a company that often starts as part-time work. But custom photo frames can become a full-time, profitable business with a correct combination of craft, customer relationships, and publicity. By working with galleries, designers, photographers, and ordinary citizens, image framers are responsible for showing their work in the public sphere.
It becomes even more profitable to earn more than $20,000 a month when customers get the power to personalize photo frames. Interestingly, it requires no formal training.
You offer a creative outlet for obtaining profit when you launch your own business selling custom photo frames. There are also quite a few experts in the niche field. They will spread the words when someone discovers your talent, helping you get new customers. 
You are supplying consumers with an invaluable facility, framing, and highlighting their work and family memories. Henceforth, it is time to get started. And here is a complete guide to selling custom photo frames online.
10 Steps to Sell Custom Photo Frames Online:
If you want to make and sell beautiful custom frames and you have an eye for aesthetic designs, then this will be the perfect guidance for you. So, let's understand how to sell custom photo frames in steps.
1. Calculate your Budget:
Your budget will play an essential role in shaping its position when you consider setting up a company. When setting up a physical store, make sure you invest in a store for increased visibility in a high-traffic location. 
While it may sound costly, it would be nice in the long term. You can have to spend more on the marketing of your shop if you invest in a shop within a low traffic area. 

Do you have printers? Are those printers sitting idle?
Become a Print-on-Demand dropshipping app like Printful or Printify. Dropship your merchants' orders.
Unlimited Merchant stores. Dropship and Fulfil Merchants' orders. Manage merchant invoice, sales commission, etc. Merchants sell the designed products in shopify, etsy stores, etc.
Know more
You can build a store with a full equipment infrastructure, raw material inventory, employees, suppliers, etc.
However, you can select economic options such as drop shipping if you have a small budget. You would not have to spend on stock control, transportation, and other operating costs in this way.
Another way of selling custom photo frames is by opening an online shop. You customers can quickly generate unique images by integrating an online photo frame designer. It will be a more comfortable option for you.
2. Analyze Trends in Custom Photo Frames:
It is crucial to evaluate your competitors. You can't do well without understanding your professional rivals, their tactics offline, and online. So, always perform well-planned and enhanced research on the products, marketing, promotional strategies, pricing, and more of your competitors. 
You will know personalized frames, ideas about innovative designs, pricing, selection of discounts, and so on only with thorough research into all of these matters. 
All of this well-investigated expertise will help keep your company relevant, knowledgeable, and forward. 
While you can begin with custom frames, once you've developed yourself, you can grow your business.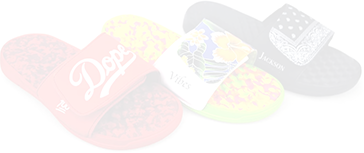 Boston based custom slide sandal maker has become $10 Million company using an online designer and unique growth marketing.
Read more
3. Business Registration:
It is always a good idea instead of a required practice to register your company with your local authorities.   
It will also prevent you from facing legal trouble in the future with a non-registered company.
4. Get License and Permit:
Upon registration of your company, obtain all appropriate licenses and permits for your enterprise. The license and permit you need to depend upon the form and requirements of your company. 
Generally, an online company can need fewer licenses than an offline company. There's also a minimum number of licenses you would still need for your online retail business, including seller's license, employer identification numbers, business tax certificates, etc.
5. Business tie-ups:
Selling art and framed photos and providing framing services can be considered. You may also employ artists for commissioning custom artwork. You may also connect to suppliers, retailers, and sell them based on consignments.
It ensures that you must only pay for the amount of a shipment sold and return the remainder to the seller or producer. There are various ways to boost your company's overall profitability.
For instance, by partnering with many local interior designers, and with a vast client base searching for framed work, you will broaden your target market. Even local galleries and museums that need to prepare or reframe their works of art can expand to your framing services.
6. Decide your Target audience:
You should have a good picture of your target audience if you want to make your company a significant success in a short time. Generally speaking, it might be a good idea to approach a local audience searching for lovely personalized images. 
You'll spread the good mouth of your brand if you impress them with your personalized frameworks and concept samples. It will help to grow the local client base steadily but definitely. 
You should concentrate on your repeated clients the next move. Recall that, in general, attempts to attract new clients are far more critical than keeping the old clients. Make every effort to keep your old clients safe.
7. Integrate Custom Photo Frame Designer Software:
Enable your customers to order custom photo frames without leaving their homes.  Let them pick any material or picture frames they like. A product design software like Imprintnext allows your customer to customize photo frames, frame style, colors, or design.
The design software comes with thousands of design templates for quick use. Customers can then order or save their custom items for later use, even share it amongst peers over social networks.
With its 360-degree live 3D preview of the design, the photo design software ultimately improves the customized experience of the user. Also, it shows the live prices of your order according to the customizations your customers select. Come, inspire your customers with the photo frame creation tools to store memories.
8. Business promotion:
Advertisement and promotion are two cornerstones of any company. Robust promotional and marketing strategies are also critical, along with a well-constructed business strategy. Accordingly, prepare a perfect business model.
Use the latest technology for Web-to-Print stores-to enable consumers to order their items online. 
To encourage your customers to make use of their imagination to create their designs for custom photo frames. Use cutting edge software for product design. 
To add keywords and make the website appear in the top search engine results in on-site optimization. You can use these techniques to optimize the content and loading speed of your website and to ensure it is completely responsive across all formats and sizes. 
Use Search Engine Optimization to register your company in different directories, write guest posts and SEO papers, participate in forum talks, etc. 
Use social media commercialization for advertising your company on a social media site or more and for raising awareness of your brand.
Although online and offline businesses have a specific significance, if you do not have a big capital reserve and want a broader reach in a minimum of time, an online company can be a better choice. Especially in a few years, an online business would be the perfect business model.
9. Local Stores can Establish an Online Shop:
Some organizations can also operate well in conjunction with a physical shop and an online presence. You can start your business with a physical store if you want to develop your company among customers in your area. 
When your company is growing, and surrounding customers begin to know it, they are spreading the right tone and helping to increase your success further. To help connect your shop and get in touch with you, you can also mention your company on Google listings to people nearby. 
You can also launch an online website and use online marketing to advance your company among domestic and foreign clients after you have built your local presence very well.
In addition to the initial expenditures, consider different recurring costs depending on the store form. For example, a physical store will have to be maintained promptly, no matter how small. If you have an online store to make it more accessible and successful, you will need to invest in online marketing activities. 
In short, it is vital to prepare your budget, whether you are opening an online shop, an offline shop, or both. The first move to a profitable company is a well-estimated budget plan.
10. Set to Start:
You can take thoughtful steps, as discussed above, and succeed in selling personalized photo frames. You can do that. 
If you'd like to make and sell beautiful personalized frames, this will be the ideal company for you.
Conclusion:
Don't attempt quick success ever. Ensure that in diversifying your target market. You do not protect all your capital assets and inevitably face a fiscal deficit. Instead, stretch your budget and take action to expand your target market by selecting more choices. 
For example, large orders from interior designers will take longer and more expertise. Therefore, concentrate on improving your relationships with local customers instead of bringing them to the start. 
It would be best if you moved to the next level, partnering with local interior designers when you're ready with a broad local customer base. Then there are local museums, local galleries, etc.
Meta Description:
Selling custom photo frames is a booming market at current times. Learn all about how to sell custom frames and take advantage of the photo framing industry.
Author Bio:
Kevin Cook is an eCommerce specialist for Online T-Shirt Design Software at Imprintnext, who has vast experience in web-to-print technology. He offers valuable tips and solutions about Imprintnext Product Design software and other app extensions.

Do you have printers? Are those printers sitting idle?
Become a Print-on-Demand dropshipping app like Printful or Printify. Dropship your merchants' orders.
Know more