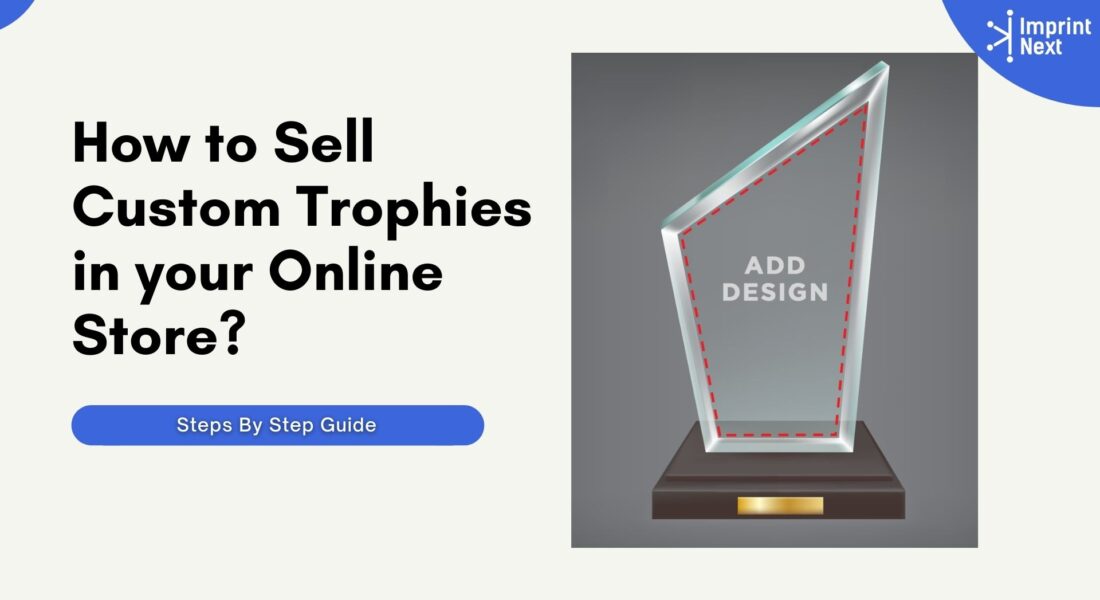 Last Updated on: 29th November 2021, 12:04 pm
How to Sell Custom Trophies in your Online Business? Custom trophies are popular among online businesses that are comparably better than conventional offline trophy manufacturing markets. The latter has a long process with small changes. In addition to the laws you need, you need to spend many initial costs, including renting/buying premises, investments in sales employees, custom trophy inventory investments, and much more.
Yet, with the advent of the digital age, the trophy selling industry and an online trophy sales industry have taken on a massive paradigm shift; corporations can now go beyond regional borders and invest too, at least possible! Although all legal practice remains the same, many preliminary expenditures can be avoided with an online business.
Step by Step Guides to Sell Custom Trophies in Your Online Store:
You have the same results as the winner of the competition when you start a trophy shop. Perhaps more than that.
But it's incredibly challenging to develop a company if you have a shoestring budget. We know this, so we have here the steps by steps guide to help you start selling custom trophies online.
01. Find your Audience:
There is a target audience for each company. Even you might have decided on a target group that you want to cater to. In your case, it could be a sports club, a company, something. There are now smaller sub-groups with unique needs and wants in this target community.
These subgroups are the principal group's niches. If your sports culture is your focus audience, your specialty could be para-sports trophies. The niche here might be women entrepreneurs below 30 years of age if your broader category is awarded for business people.
02. Decide Which Trophy to Sell:
There are various types of custom trophies to sell:

Do you have printers? Are those printers sitting idle?
Become a Print-on-Demand dropshipping app like Printful or Printify. Dropship your merchants' orders.
Unlimited Merchant stores. Dropship and Fulfil Merchants' orders. Manage merchant invoice, sales commission, etc. Merchants sell the designed products in shopify, etsy stores, etc.
Know more
Crystal Trophies – Beautiful and everlasting polished and bevelled crystal trophies. They are perfect for company awards and long-term success. Crystal is a cost-effective and versatile choice. The most significant benefit is that you can print and grave and even cut in various shapes. You can thus wholly customize according to customer requirements.
You like crystal, but you don't have a budget? The best answer is glass. You can use any color or art feature you want in several shapes or dimensions.
Metal trophies-like crystal, metal can be tailored to various shapes and polished as well as you can cast the trophy. Common metals are pocket-friendly aluminum and steel, and these trophies meet any chance. Also, metal offers a high versatility range. You can mold the metal into a small, dense, or multi-layer award.
Acrylic medals-glass or crystal similar but much longer resistant. Acrylic is light in weight and depending on your needs. You can paint it.
Wood-wood trophies are timeless. Any event from school awards to best employee awards is a good alternative.
Review the price per unit or bulk orders online, and you select what fits your estimate best.
03. Sort and register your company for license:
To sell custom trophies, you must register your business with the local authority. Registration of a company remains the same, whether you sell it offline or online. Obtain your business license and a trading tax number.
Although you are primarily sold locally in the offline shop, online trophy companies are no regional boundaries. Thus, you will have to receive export license details if they do apply.
04. Register your Business:
Time for you to register and take the business online. Anyway, without registration, you can run your company under a legal name. Yet, people skip many tax and legal advantages. To make your business a legal entity, registration is required.
All you need to get a business license-
Identification of the legal system (are you a sole owner or an undertaking?)?
Comprehensive company practices overview
Sales tax license (your state agency should get it)
Fire code inspection inspections and other authorizations.
Federal agency registration
To receive a federal tax identifier, you can apply. The federal tax ID is also known as a personal social security number for your organization (EIN). It is the name of the employer identification number. If your company, brand, or product is licensed, file with the Patent and Trademark Office of the United States.
Visit the SBA to learn about the criteria for other licenses and permits in your State. In most cases, you have less than $300 for the entire cost of registering your company, but fees depend on your company's conditioning and structure.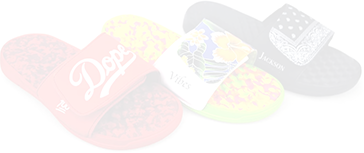 Boston based custom slide sandal maker has become $10 Million company using an online designer and unique growth marketing.
Read more
You will need a salesman's license. You will collect tax from your end customers. The goal of a seller's license is for the state to track how sales tax is collected, registered, and charged therein. The authorization of a seller is free, and the rules are subject to your status.
05. Get a customized e-commerce platform:
When you have your licenses and identification process sorted, you will need to get a personalized e-commerce platform. The explanation of why you must move ahead with customized e-commerce and not a traditional solution is that every company needs to meet its consumer preferences, and they appear to evolve.
You must also have a tailored e-commerce platform that meets the business objectives and consumer expectations.
06. Offer Personalization with a Custom Trophy Designer:
One of the key benefits of starting an online trophy company is that you can combine trophy design with your e-commerce website and gain a competitive edge by supplying your customers with custom trophies! You will allow your customers to design their awards with ImprintNext Trophy Design Software in your corner, and once they obtain their chosen award, they will place an order with you to perform on request!
You can ensure your customers' satisfaction and save high inventory costs with the trophy design tool's aid! When you get an order, you have to make trophies and keep your money from dead inventory investments. But the best thing to do is to make your award-winning design software a service!
Corporate and sporting events also demand exceptional trophies, and all you have to do is return the program for trophy design to its creators. You may either submit a bulk order or charge your platform for a fee.
07. Build your inventory :
When you start a trophy business, that might inevitably turn out to be a deadstock. You do not need to show trophies if you have an online Trophy shop!
Instead, you can use your trophy design program to create virtual custom designs and list them as items on your e-commerce website.
08. Manage Supplies:
The logistics of your business, store, and clients are about how you move your product. You have to consider two simple choices – to employ a shipper or to work with a wholesaler.
When you buy a seller's Trophies and place them in your shop, dropshipping is done. The seller delivers the goods on your behalf to consumers, and they have to pay for the seller's trophies. You don't need to think about stock and packaging with drop delivery. But you get a lower profit margin with this form. If you sell more goods, you will only get the desired profits. Are you sure when you're new to the sector, you can survive?
The other way to deal with a wholesaler or a retailer is to have a second thought. Two advantages: selling the product without it and having full ownership of the name on the white label. You have two benefits.
It means that you have your name and logo on the product, but the third part makes the product. Keep these things in mind when choosing a producer.
Sample request
Double quality check
See if you are paying for the commodity.
See the manufacturer's references.
09. Time to Promote:
It is time to market your online business. To raise website traffic and draw customers to social media, update google company lists, e-marketing, blogging and discussions, and more, you can advertise your shop. Free ads are essential because it leads to the organic growth of your brand. But you can then get paid ads if you are looking for fast results.
The ads for pay-per-click (PPC) are a common way to buy online visits. Any time you click your ad, you pay a fee here. It is necessary to balance paid and free publicity with uniformity. It isn't a month's job to market your brand. You must be consistent and imaginative.
10. Social Media Marketing:
You may employ administrative staff rather than recruiting sales workers and use Social Media Ads to boost your online sales. Recruit and ask digital marketers to commercialize the products on social media sites and optimize SEO for search engines for online sales.
Therefore, plan a paid and organic marketing budget and often build a marketing strategy, taking into account current business dynamics and consumer preferences.
11. Start Selling:
Thus, you can sell custom trophies globally when you set up an online trophy selling company. Also, you save a great deal of money on preliminary costs, including inventory and store set-up.
You can also create personalized trophies and receive an additional earning model with the trophy design solution on your corner. In short, the online trophy business is a cost-effective, sustainable, and profitable business.

Do you have printers? Are those printers sitting idle?
Become a Print-on-Demand dropshipping app like Printful or Printify. Dropship your merchants' orders.
Know more