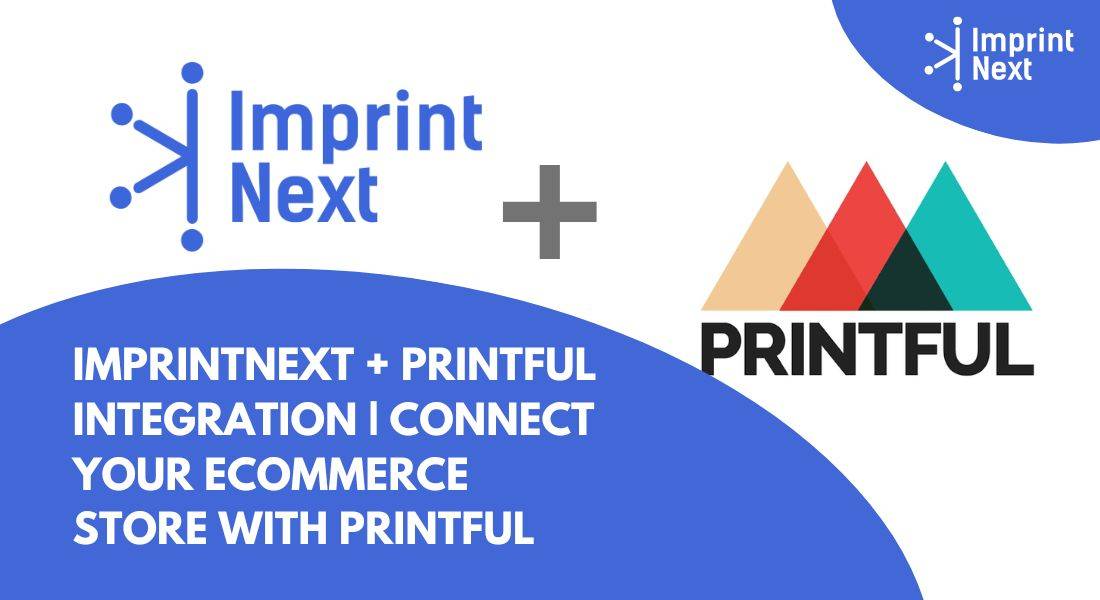 Last Updated on: 12th September 2023, 10:30 am
Printful is a print-on-demand service provider. You sell custom products on your eCommerce store with the help of ImprintNext product design software and Printful integration. They then fulfill, pack, and ship your customers' orders under your brand.
As customers find easier and faster ways to shop, so do the sellers seek better ways to automate the entire business process. That in turn helps them to focus more on lead generation and ROI and less on monotonous order fulfillment and delivery process.
About the ImprintNext + Printful integration
The integration of ImprintNext with Printful has introduced whole new features. Now you won't have to mess up with the product data and design files generated after your customers customize a product. The sales and production automation feature introduced by ImprinNext will make the business process of online sellers even easier.
You can import Printful product data to add and display to your eCommerce store 
You can sell Printful catalog products in your print shop through ImprintNext
Printful product data along with the print file generated from designing the product will be directly sent to Printful for order fulfillment.
Using the ImprintNext dashboard, shop owners can view the entire shipping and tracking data of the product fetched from Printful.
ImprintNext can handle inventory management for the products and send order & design information to Printful.
ImprintNext Backoffice Management Features For Store Owners/Print Shops 
Besides ImprintNext integration with Printful, shop owners can take a step ahead to explore more customization options of the product design software. They are as follows:
1. Dynamic Product Sizing
The dynamic product sizing feature allows users to change the size of the banner dynamically hence making this the best platform for designing posters.
2. Pre-Designed Product Templates
The sign design tool is already loaded with plenty of pre-decorated banner templates. You can either create more templates or use a pre-loaded one to best fit your banner design need.
3. Configurable Attributes Option
Add, remove or edit attributes of the sign design tool which you want, depending upon your business and or designing requirements.

Do you have printers? Are those printers sitting idle?
Become a Print-on-Demand dropshipping app like Printful or Printify. Dropship your merchants' orders.
Unlimited Merchant stores. Dropship and Fulfil Merchants' orders. Manage merchant invoice, sales commission, etc. Merchants sell the designed products in shopify, etsy stores, etc.
Know more
4. Multiple Order File Formats
The banner designer tool allows users to place an order and print readied order files that are generated in your server in 3 different formats like SVG, PNG, and PDF. You can access these files from the designer admin and or the store admin. 
4. Dynamic Print Pricing Settings
You can set different pricing rules based on the printing methods your customers use for the products. The sign design software enables you to set different charges for multiple print processes and methods.
5. Multiple Language, Multiple Currency
The banner maker software is designed to let you set up your store in multiple languages, measurement units, currencies, and color themes.
6. Vector Output
ImprinNext sign design tool is designed to produce high-quality vector outputs to get your signs and banners printed in high resolution.
7. Multistore Feature
The banner designer plugin supports the multistore features. Thus, you can easily integrate into eCommerce shopping platforms like Magento, OpenCart, PrestaShop, WooCommerce, Shopify, OpenCart
Final Words:
ImprintNext integration with Printful is one of our most automated integrations available that's quick and easy to set up. It allows for an easy shipping setup with live carrier-calculated rates during checkout. It's also easy to add products to your store. With the help of product design software, it helps users to create designs on products. And they'll automatically appear on your online storefront and sync with Printful.
With this design tool integrated into your online shopping website, you can offer more to customers with your apparel, signage, and promotional product business and experience that long-awaited sales breakthrough by staying ahead of your competitors.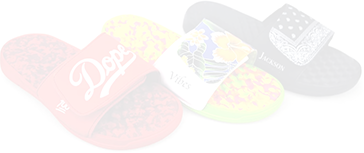 Boston based custom slide sandal maker has become $10 Million company using an online designer and unique growth marketing.
Read more

Do you have printers? Are those printers sitting idle?
Become a Print-on-Demand dropshipping app like Printful or Printify. Dropship your merchants' orders.
Know more