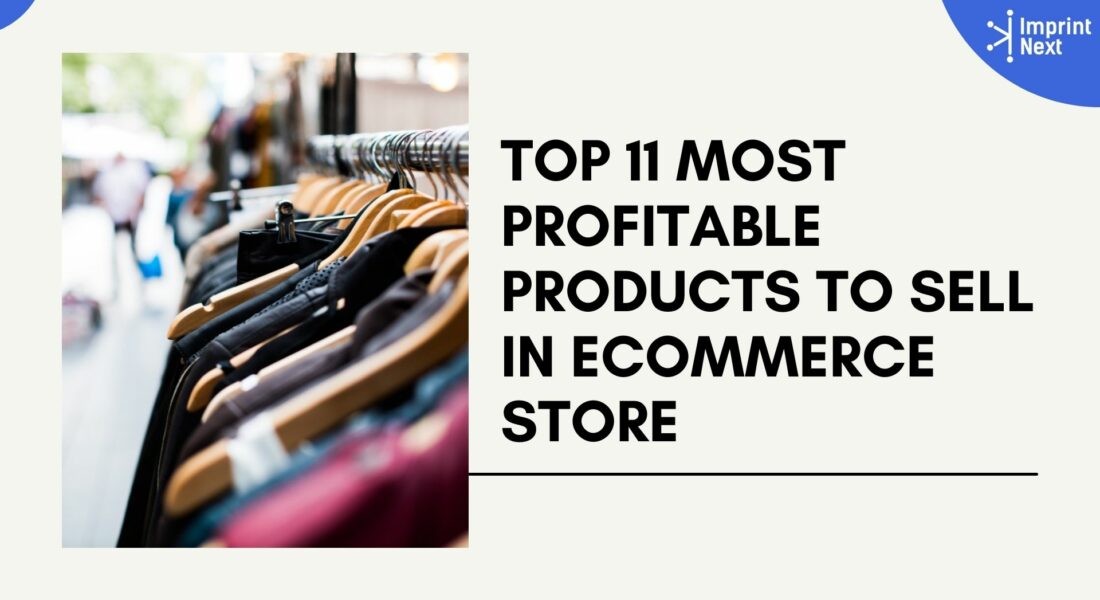 Last Updated on: 17th January 2023, 11:51 am
The most accessible products to sell through eCommerce are not what most people want but rather the best things.
3 Steps to Choose the Best Product to Sell Online:
Follow the steps below to select the best product line for your eCommerce store:
1. Sell items that cost around $100 to $300:
This low or high price earns you less profit, or people find it expensive and reluctant to buy. You don't need to sell thousands of low-cost items in your store that ultimately earns you less.
2. Select less popular niche category:
Do not sell products that most online retailers sell. It won't be easy to compete, and you earn less. Choose a different niche where competition is low.
3. Lightweight products:
Lightweight products are easy to handle, and shipping costs are less & fast.
Top 11 Profitable Products to Sell Online:
Here, we will know about the top 12 trending products to sell online and get ideas of how to market them.
The trending products on this list have some of the highest gross merchandise value.

Do you have printers? Are those printers sitting idle?
Become a Print-on-Demand dropshipping app like Printful or Printify. Dropship your merchants' orders.
Unlimited Merchant stores. Dropship and Fulfil Merchants' orders. Manage merchant invoice, sales commission, etc. Merchants sell the designed products in shopify, etsy stores, etc.
Know more
And they also have some of the highest total numbers of orders sourced on Ali express and Oberlo. Each of these products that we're going to be talking about today can be found on Ali express.
If you have a product that actually piques your interest, you can use it to add it to your online store in a few clicks.
So let's hop into the list.
1. Backpacks:
Recently data shows that backpacks are a clear front runner as one of the best products to sell online.
This backpack, in particular, has been surging in sales recently. As Google trends show below, search demand has grown year over year with consistent spikes around August.
Statista estimates that backpack sales will rise from 19.1 billion USD in 2020 to 22.5 billion USD in 2023, ensuring that these will be top-turning products for years to come.
Targeting your ideal customer depends on who it is. Backpacks can be for children, college, or university students. They could also be for adults.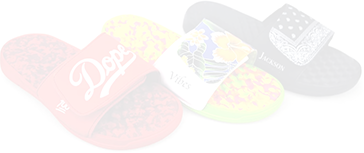 Boston based custom slide sandal maker has become $10 Million company using an online designer and unique growth marketing.
Read more
So if you're looking to sell backpacks for children, then your marketing will need to target parents.
The best place to target parents is through Facebook ads, Instagram ads, and Pinterest.
One thing to consider is that competing with other back-to-school marketing campaigns will result in inflated prices on ads.
But if you time your launch before, during back-to-school season, you could see a surge in sales.
However, if you're selling to college kids or adults, then you'll need to reach them directly.
And you can do that with Instagram ads or through influencer partnerships.
Backpacks for adults that aren't in college aren't as susceptible to seasonal ups and downs.
So if you're looking for a year-round product trend, this market could be a hit.
2. Smartwatches:
Around 1.2 billion watches are sold each year globally, and that number keeps rising.
Last year, we saw the rise of minimalist watches specifically.
In 2023, smartwatches will continue trending upward.
December tends to be the peak month for watch sales, but it's still important to include summer accessories to ensure higher profits year-round.
Facebook and Instagram tend to be the most popular channels for growing a watch store, and many watch retailers have influencers take lifestyle shots that wherever they travel, for outdoorsy and luxurious images
that are perfect for Instagram.
You can start your first watch store by selling this Bluetooth smartwatch, which includes a built-in camera, sound recorder, step counters, sleep monitor, calendar, and more.
3. Jewelry:
Minimalist jewelry has seen some of the most robust sales growth for retailers in recent years.
Google trends show that there are frequent high-volume searches from consumers for dainty jewelry.
There was an expected annual growth rate of 2% until 2023, but there's actually been an overall decline in the number of jewelry businesses out there.
Since the demand for the product is there, but the competition is declining, a jewelry store could be a lucrative venture.
When it comes to marketing trending products in fashion, the ideal platforms are typically Instagram, Pinterest, and Facebook.
A simple way to elevate your jewelry store's presence is to create videos featuring your products.
Instagram favorites video content because it keeps people on the platform longer.
And that's why videos get more visibility on Instagram's search and explore pages.
So be sure to use videos for added visibility on your posts.
Also, most jewelry retailers tend to post pictures.
4. Athleisure:
In fashion, trends are the only constant thing.
However, athleisure is one fashion trend that has had some staying power over the last five years.
Athleisure is active wear worn as an everyday look, rather than for working out.
You can sell everything from sweatshirts to sweatpants, headbands, capris, and shoes.
You can start your athleisure store by selling these yoga leggings, which have been converting well for
online store owners.
The nice thing about this niche is that it can be taken in several directions.
5. Shoes:
Shoes are another example of a product that's moved from workout wear into the athleisure category.
Men's and women's mesh shoes have also been a bestselling product for the last two years and show signs of being a trending item throughout the year.
These trending items are best sold through visual platforms like Pinterest, Instagram, and Facebook.
And you can try experimenting with Google ads as well.
Mesh shoes typically have a bigger addressable market than most athleisure products.
So for example, you can target generation X looking to be stylish and comfy or service industry workers who are going to be on their feet all day.
You can explore many potential audiences with mesh shoes, conduct a competitive analysis of the markets, and decide what route is best for you.
6. Sofa Cover:
The sofa and couch cover is a popular product for homes with pets or children.
It's also bought by property owners who rent out their spaces on Airbnb and for people who host get-togethers in their homes.
Google trends has shown a noticeable rise in searches for this product.
Statista also estimates that the sofa and seat industry is going to be a 44.7 million-dollar market in the future and data from Statista predicts that the market will only grow 2.6% annually until 2023.
That makes sofa and seat cover a safer long-term bet that you can sell for at least the next few years.
With this type of product, your best bet is to use wide-reaching channels like Facebook and Google.
If you're looking to target Airbnb hosts as your customers, you should consider the most Airbnb hosts and target those areas.
According to All The Rooms analytics, the US cities with the highest occupancy rates are in California, Hawaii, and Florida.
Use this data, among other insights, to create custom Facebook audiences.
7. Pet Bed:
The pet bed has been making its way to the top of sales charts.
According to Google Trends, the keyword dog bed gets 234,000 monthly searches, and cat bed also has 60,500 monthly searches because this bed is visually appealing specifically to young women, market this pet bed on visual platforms like Pinterest and Instagram.
On Pinterest, you can promote your posts so that when people click on your pin, it takes them to your website.
And on Instagram, you can partner with pet related fan pages to get a shout-out in a
post or in an Instagram story.
By partnering with a fan page, your products can be seen by a much larger audience, especially if you're just starting out.
8. Beard straighteners:
The men's grooming industry is full of opportunities, but one item, in particular, is picking up steam.
Beard straighteners show 37,000 monthly searches with a massive increase starting in 2018 and United Arab Emirates and the United States.
To turn this men's beard straightener into a top-selling product in your store, consider using Google ads to target keywords with high purchase intent, like buy men's beard straightener.
You can also use SEO-focused content to go after more informational terms, like how to straighten a beard.
If you're not a writer, instructional videos also work.
Educational content will perform well because beard straighteners are so novel.
Try to use content to solve common questions like "do beard straighteners actually work?"
And you'll frequently be rewarded with search traffic.
9. Shapewear:
Shapewear is shaping up to be one of the best evergreen niches to pursue.
By 2023, the shapewear market is expected to skyrocket to about 5.6 billion in sales.
This used to be an undergarment, but it is now a piece of everyday wear.
Fashion retailers are also stocking their stores with bodysuits that can help create a slimming silhouette.
Shapewear is still popular, but it's now emerging into high fashion, with styles that can be worn as clothing.
What makes shapewear a product worth considering is that it offers retailers a lot of versatility.
Whether you sell women's fashion or want to add this category to an existing general apparel store, you'll be able to find shapewear in different colors, styles, and sizes to meet the diverse needs of your customer base.
Shapewear has a seamless design and creates a visibly slimmer figure for your customers.
10. Massage devices:
Post-workout massage guns are handheld massage devices intended to be used after a  workout to relax tense muscles.
Massage guns are still relatively new, and consumer interest in them has been climbing since last summer.
Interest is still high post-Christmas, and massage guns show clear signs of becoming a top trending product for the rest of 2020.
This is a very functional product, so having an explainer video will convert well, show a video of the product in use, its features, and use clear subtitles for when people are browsing Instagram with their sound off.
Working with influencers directly on Instagram could be another lucrative channel for sales.
Getting a shout-out in their story could even be enough to drive new sales.
There are specific niches in the fitness industry you can pick to focus on and turn into a best-selling product online.
11. Baby carrier:
One recent product trending with new parents is the baby carrier.
Since strollers are big and bulky, some parents are opting for a smaller option to carry their newborn for a few hours.
Google trends show that we're close to hitting peak interest for this product, so if you're looking for a top-selling product with validated demand, consider acting fast.
To reach new parents with this item, you'll once again use Facebook advertising and Instagram advertising.
If you're looking to explore other sales channels, consider selling on Amazon or listing your product on Google shopping, although it's worth noting that these marketplaces will take a fee from your sale.
Another experiment to try is to market to a local group with flyers, create discount codes and distribute them among new parent meetup groups in your town.
Final Words:
So these are some of the trending products to sell in the current and the year ahead.
But finding the product trends is only one part of the equation.
You can open a dedicated online store or turn it into a product collection within a broader store.
Since millennial women are often the target market for athleisure, visual platforms like Facebook, Instagram, and Pinterest are ideal channels to grow your brand.
Look into driving sales with influencer marketing. One place to begin is seeking out fitness influencers using search tools within Instagram.
Find an influencer you want to work with, then tap on the related button to find other similar accounts.
Then you'll have a list of people you could reach out.
You can also search by hashtag and related tags to get connected with influencers within your niche.
The real secret is figuring out how markets work.

Do you have printers? Are those printers sitting idle?
Become a Print-on-Demand dropshipping app like Printful or Printify. Dropship your merchants' orders.
Know more