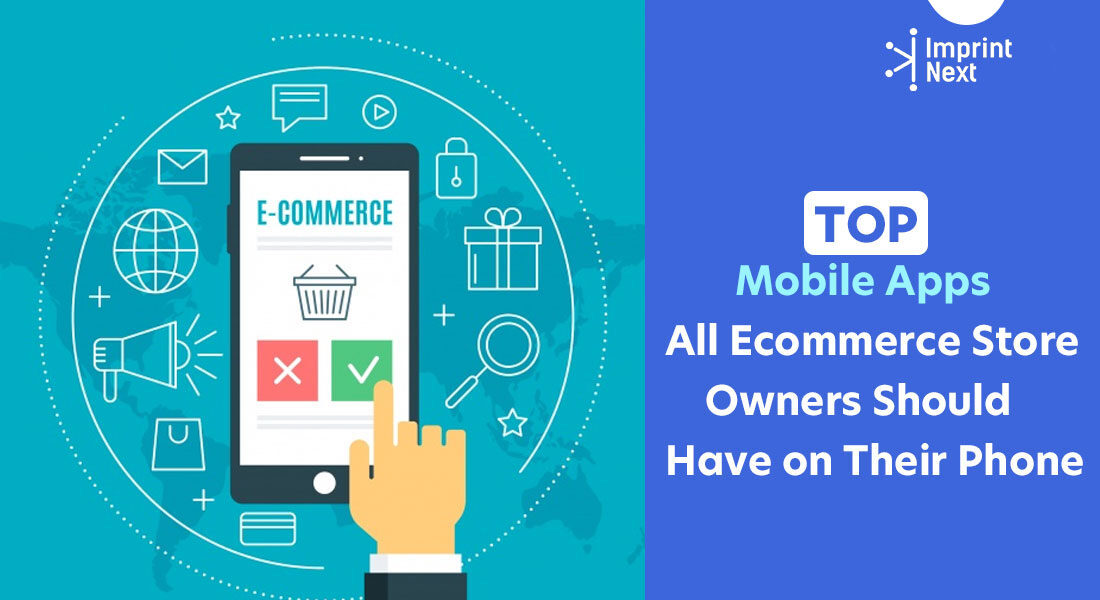 Last Updated on: 26th November 2021, 09:48 am
If you are a business owner, chances are you will frequently be on the move, have meetings, looking for inspirations, attend talks, expos, and a plethora of other stuff to make yourself productive and your business better. When you are away from your business, your only way to connect to the world is either your laptop or your mobile phone and mostly your phone. So, today, we are here with the top productive mobile apps that you need to make things easier for you.
Mobile Apps that are a must for eCommerce Store Owners:
01. Evernote:
Evernote is a powerful note-taking app that makes it easier to capture ideas, images, contacts, and everything else you need to remember. Sync it across all your devices and take notes on the go. When you have to take important notes on your travels or in an event, Evernote is your best friend.
02. Google Keep:
It is not like Evernote that lets you take detailed notes but a simple syncing notepad that connects with Google Drive. It allows you quickly take and save notes, photos, voice memos, and checklists to Google Drive. It is perfect for quick note-taking on the go, such as to-dos, shopping lists, addresses, phone numbers, etc.
03. IFTTT:
If this, then is an exciting app that lets you automate your daily workflow. It enables users to create logic statements that help a pair of Internet-enabled services and devices. It works through applets, which are just simple programs that make triggers to execute specific actions. For example, you can create rules such as "Every time someone likes my WordPress blog, send me an email." It is a handy too tool to keep track and manage your online presence.
Also read: Top 10 Shopify Apps for Your Ecommerce Store
04. Slack:
Slack is a cloud-based application that connects a team of workers, enabling them to collaborate in real-time on projects and share files such as documents, images, videos, etc. It is designed to bring together a team of professionals working on the same page efficiently and effectively.
05. Trello:
When working on multiple projects, you need a tool to manage and execute these projects on time. It is cost-effective and easy to use, unlike other project management tools that are highly complicated. Many have described it as "Post-it notes on steroids." Create project boards and add to-dos like a list. It will make your life easier, especially when you are traveling.

Do you have printers? Are those printers sitting idle?
Become a Print-on-Demand dropshipping app like Printful or Printify. Dropship your merchants' orders.
Unlimited Merchant stores. Dropship and Fulfil Merchants' orders. Manage merchant invoice, sales commission, etc. Merchants sell the designed products in shopify, etsy stores, etc.
Know more
06. GoToMeeting:
GoToMeeting is becoming a favorite tool for teleconferencing, online meetings, and sale demonstration. You can schedule, host, and record online seminars and webinars from your mobile devices as well as your PC. Even the free version provides enough features to do most of your job. The Premium version has even more powerful tools and is best if you do online meetings and conferences daily.
07. Buffer:
Buffer is a social media post management app, and not just that, it also automates the process with post schedules, engagement tracker, and other features. It is a great tool if you are constantly engaged in social media activities and probably managing your company page or profile. It works with Facebook, Twitter, Linked In, Google+, Instagram, and Pinterest.
08. Facebook Pages:
In today's digital arena, it is obvious to have a social media presence. Facebook is the most important of them. You may have your own social media team, but you would like to keep track of the posts and even participate. But, it's more than that. It also enables you to keep track of the engagement on your Facebook page. It's a must-have on your mobile phone.
09. Mention:
This is a great social media tool that keeps you informed every time someone mentions your name, brand name, or target keywords. It monitors the web and includes all major social media channels. It is perfect for reputation management and addressing your customers' queries and questions.
10. CamScanner:
CamScanner is a great handy tool if you are on the go and need photos of essential docs and receipts on your phone. But, it's more than just taking a photo; It converts the images into a document file and lets your edit, crop, and edit your snaps before saving them. You can perform three types of scanning such as Docs, ID Cards, and QR Code.
11. Mint:
Mint is a free online personal finance app that lets business owners keep track of their expenses and earnings. It is perfect for budgeting, transaction tracking, categorization, and bill reminders, etc. Its navigation is broken down into overview, transactions, bills, budgets, goals, trends, investments, and ways to save. The part of the app is that it just keeps getting better every day.
Also read: Mobile apps or web apps, which one is better for eCommerce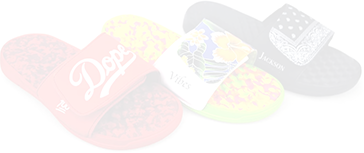 Boston based custom slide sandal maker has become $10 Million company using an online designer and unique growth marketing.
Read more
12. Pocket:
Pocket is an excellent app to save and news and article to read later. Being a business owner, you would like to know what's going on in your niche industry. Another great feature of the app is its in-app reader. The app can read the article aloud; it may be a bit robotic but worth it if you are on the go.
13. Google Analytics:
Google Analytics is a great tool that makes your life so much easier. When you are in an online business, you would like to know how it's performing on the web. It would help if you had stats for that, and the best place is Google Analytics. It gives a complete view of your website traffic, conversion rate, keyword performance, and other essential metrics that you need. It's the web app squeezed into a mobile app.
Also read: Best Selling Custom Promotional Products in the Market
14. eCommerce Mobile App:
Finally, you need your mobile e-commerce app. If you have a Shopify store, you can use the Shopify mobile app to manage your inventory, shop's appearance, store features, etc., in one place. Although it's your team's job, you can keep track of the process through the e-commerce store mobile app.
Related Questions:
Is Shopify Free?
Shopify is not free. Moreover, you get a 14-day free trial to build your store and make it public.
Can you Build Online Apps for Free?
Yes, you can develop apps and games for free using Andriod or an iOS app development platform.
Which is the cheapest eCommerce platform to Start Online Store?
You can start an online store at $9 per month with the Shopify Lite plan. Moreover, Shopify has six payment plans, namely Lite, Basic, Regular & Advanced.
Which is a beginner-friendly e-commerce platform?
Wix is a beginner-friendly e-commerce platform. No coding knowledge is required. Just set up and go.

Do you have printers? Are those printers sitting idle?
Become a Print-on-Demand dropshipping app like Printful or Printify. Dropship your merchants' orders.
Know more