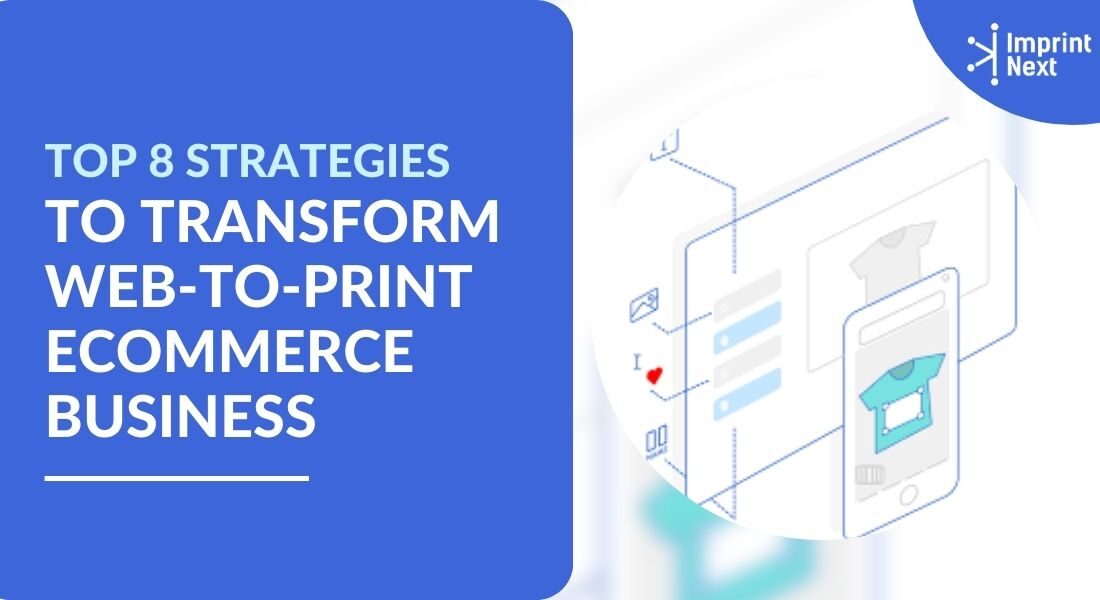 Last Updated on: 27th May 2021, 12:19 pm
Despite the challenges in web-to-print ecommerce business eCommerce, the e-commerce industry is expected to grow exponentially in the upcoming years. As per Mordor Intelligence, it is expected to reach a CAGR of 6.45 by 2026. That is due to the rising demand for printed or custom products and services that have helped shape the entire e-commerce industry.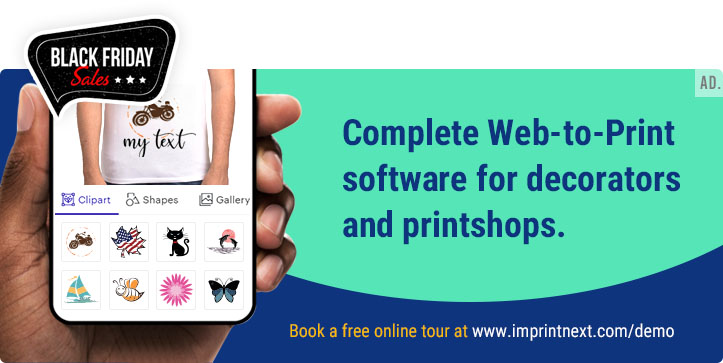 More when we talk about web-to-print success, building successful brand loyalty plays a crucial role. Brand loyalty leads to a highly rated online review that recommends others to prefer you over your competitors. As per Deloitte, 33% of the consumers would recommend a product to get it customized.
The movement toward digital customization may have begun with products, but it is far from over. Digital often links a customer's in-store experience with a brand's website to the customer's ongoing brand partnership by offering more interesting content and follow-up deals based on their previous interest and buying conduct.
However, brand loyalty isn't only the metric to achieve a long-term target. It is more important to provide an excellent user experience, which is achieved by transforming your web2print e-commerce business.
6 Tips to Transform your Web-to-Print Ecommerce Business:
Let us discuss the best ways to reach a wide audience with minimal expenses. So, let us get started with easy accessibility.
1. Easily Accessible:
If you have an online presence, providing printing services is considered quite easy and profitable. Create a website optimized to use across all platforms such as mobiles, tablets, and PCs. It facilitates your web to print solution to reach an extensive market to your target audience.
Customer standards are also changing as a result of digital. With mobile checkout, for example, digital already allows for instant sales. Customers' willingness to stand in line to give you money will begin to dwindle as mobile POS systems become more popular.
If you wish to cater to larger demography such as multiple states, regions, or countries, with the help of an ideal personalization platform and web-to-print solution, you can reach a wider audience with minimal expenses and resources.
2. Print on Demand Model:
Customers want to design goods online, and you're supposed to deliver them to their door if you're a B2B or B2C company.
Printers can deliver fast design models, get ready to print production files, and meet short-term printing demands with Digital printing solutions, thanks to the growing adoption of web-to-print solutions.
3. Constantly Upgrade your Web2Print Capabilities:
Although traditional business methods continue to be dominant, the growth of the Digital Printing industry is being driven by the growing capabilities of Web-to-print solutions.
Customers would expect all store employees to close a sale on the spot, provide them with useful information, and request product stock from a single location. Brands whose employees do not have access to a mobile point-of-sale system would soon stand out (and not in a good way).
Customers favor online platforms over offline businesses for various capabilities, such as real-time pricing, user-friendly design experiences, and full design independence. They are using them to position a variety of personalized product designs and printing orders.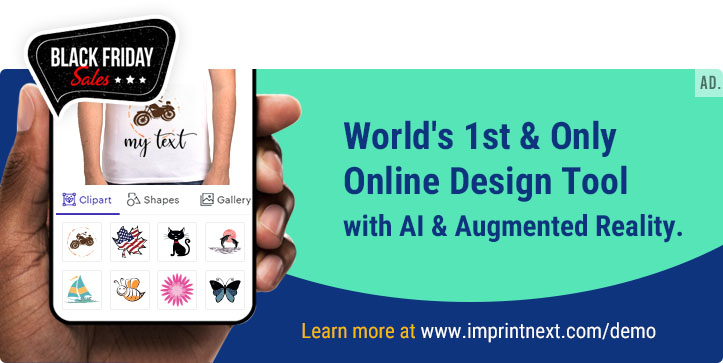 4. Customer-Centric Approach:
The success strategy of a digital platform in the age of personalization is to deliver what your customers want. The key is to build an all-inclusive platform, whether customers want fast delivery or a high-quality print, whether they want sustainable and eco-friendly printing or personalized frames, picture books, labels, and stickers.
You do not need to invest in machinery, capital, or equipment to join this trend. Instead, partner with other printers, use a web-to-print solution to enable customers to design their own products, create design models for a diverse product portfolio, and outsource the print file to the appropriate printer.
5. Location-Based Page Optimization:
Most e-commerce sites can tell where their visitors are coming from or want their goods delivered by using cookies or asking them.
Why not use this useful knowledge to provide users with more reliable results?
Customizing product pages based on location is an easy change that greatly impacts the shopping experience.
You can use this information in a variety of ways to make your website more important to your guests.
6. Mass Customization:
Industries worldwide can adapt to customization trends and cater personalized products to the masses with the aid of technology solutions like Web-to-print applications, print automation, and inkjet digital printing.
This degree of personalization complexity results from several teams working together, and it takes a lot of preparation to deliver something meaningful to consumers and the company. Promotions on the internet, product displays, fixture arrangements, shop layout, and staff interactions must all work together. To prepare and manage digital in retail, brands may need to change and manage the staff employed in businesses. Further, they must start now if they are to thrive.
Customers in the B2C market are searching for personalized vehicles, gifts, clothing, and various other items. Marketers are searching for personalized marketing strategies from signage and billboards to stickers to banners from B2B printers.
Customers want platforms that allow them to create their own goods and gain access to limited-edition items. Customers are not only willing to pay more for the same, but they are also willing to promote these companies and help them build a good reputation.
7. Social Media Impact:
Whether it's t-shirt patterns or the general custom product segment, B2C printers must deal with and capitalize on social media trends.
Printers that have incorporated social media print models show rapid growth and gain prominence in the open market, from creating design templates of viral social media trends to enabling consumers to custom-design their products on their smartphones by uploading photos from social media.
8. Create Special Campaigns:
There are no two visitors alike.
Users who are new to your platform and returning have various needs and questions in mind.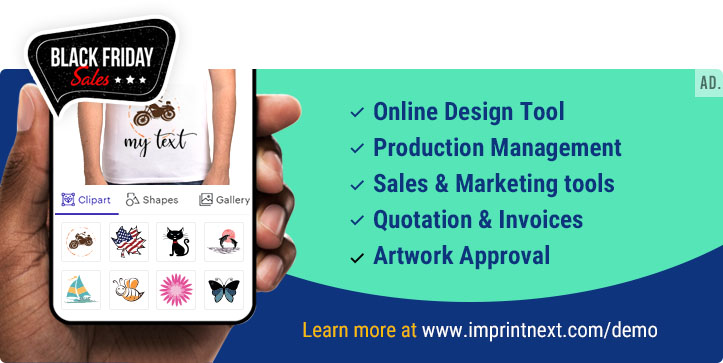 Why sell the same thing to both of them when you can easily customize your on-site messages?
On the first visit, not every visitor becomes a customer.
So you can entice first-time guests to sign up for your email list, which will encourage them to return.
Conclusion:
These product customizations are likely to rise due to continuous innovation and technology penetration, and the future of the printing industry will depend heavily on digital printing.
It isn't easy to create and maintain a smooth personalization experience from the ground up, but it'll eventually be necessary. Brands that begin now will be the ones to succeed later. Every customer who comes in the door already possesses digital power; now is the time for brands to catch up to their customers not to lose their opportunity to be important to a new generation of consumers.
As a result, as a printer, you must jump on the print digitalization bandwagon now, with the first phase being a customized print commerce platform with an integrated Web-to-print solution!