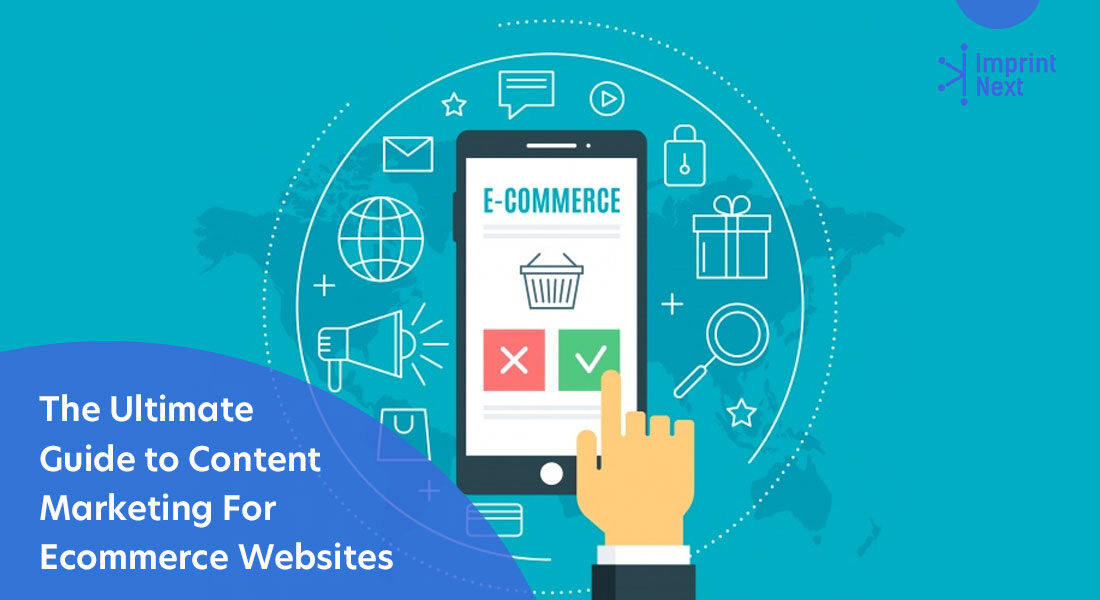 Last Updated on: 22nd March 2023, 12:58 pm
Mostly, content marketing starts with guest blogging. Guest post is typically done on a blog site that already has high traffic and good authority. So, if you can write a guest post based on their guidelines and which is helpful to users, you can start creating content marketing for eCommerce websites.
Most guest post allows you to write a short bio at the bottom reveal who you are and what you do. This way, more users would be interested in you and know what you have to offer. All this eventually leads to brand building and sometimes sales due to content marketing.
1. Writing Good Guest Blog Posts For Content Marketing:
Spark a conversation – Keep your content accessible and interesting to read. Write in a conversational way that speaks heart to heart, and you don't want to sound like a professional reading our term paper or a scientific journal. There is a reason why it's called a blog. You need to keep it friendly and write in a much familiar tone—user words such as 'you,' 'your,' 'I' etc. When you are writing, pretend that you are talking in front of an engaged group of people. 
Use Visual Aids – All texts and no images make it a boring blog post. Sometimes, images are added to explain a concept in images, engage readers, break a long post, etc. There are many usages of images, plus it adds value to your blog.
Diagrams – Communicating visually is a great way to add value to your content. When concepts get too complicated to explain in words, include a diagram. It could be a chart, graph, infographic, Pie chart, etc.
Video – Videos are self-explanatory, and people's liking for video is increasing at a staggering rate. People don't even want to read blogs anymore. When people want to learn, they don't search for the 'How To' blog; instead, they go for a video and see hand's experience.
Avoid Stock Photography – Stock photography is drop-dead irrelevant. It is the easiest to do and creates a bad mood. Nobody wants to see a picture of corporate people smiling and giving high-fives. Use stock photos only when necessary otherwise, it is better to leave them out. 
Give actionable information – Don't gloss over a topic; give actionable information to your readers. Give them something to take away. The aim is to provide value to your customers. That is why 'How To' content is so popular even today.
2. Creating a Viral Video:
Creating a viral video is not an easy job. It would take months of preparation, research, and a unique idea. But nothing will get you more creatively in touch with your brand than a viral video.
If you can spend some time on content marketing to develop a creative idea that resonates with your customers and you, it will be well worth it.  Please take a look at the video produced by Dollar Shave Club, which instantly became viral and helped them garner significant sales.
3. How to Make a Video Go Viral From Content Marketing?
You have put so much effort into making this video, don't let it go to waste by not marketing it. Take every step you need to market the video with content marketing techniques such as sharing on social media, WhatsApp it to your friends, share it on your blog, or if you are confident about it, go for a paid ad. It will take at least two weeks to go viral.
Release the video on Monday or Tuesday to give it the whole week to gain momentum. Many choose to release it on Tuesday, and most spend their Monday attending and sorting out their emails. You could also release it on a slow news day. Mind the holidays, too, as many would-be just chilling out on their couch.
Find out who has a stake in your video. Fill in your youtube description with links to possible sponsors. Suppose your video has a laptop; you can share this video with the laptop manufacturer and ask them to share it on their profile. If you use the services of a particular company, you can send them the link as well. 
Tell a story to reach people's hearts. Take a cue from the Dallas shave club. It was more a funny and witty story and showed from the office to the warehouse in the whole video.
3.1. Create short videos:
If your video is 10 minutes long, forget about making it viral. Only short videos go viral. Therefore most viral videos are vines. The golden rule – for content marketing, keep the video between 2 minutes.
3.2. Write a viral title:
Your video title is responsible for encouraging users to watch this video through and through. Here is an example title: 'Dance moves you can master in 30 minutes,' 'Girl Learns to Dance in a Year (TIMELAPSE),' 'How our product stock got empty in 30 minutes.'
What to do after your video has gone viral?
You will probably get a lot of criticism than praise, and that's ok because it means your video is becoming a topic of conversation. You will probably have a few days of fame, and in those days, you will get a lot of emails, tweets, questions on comments, and even media coverage. Find your time to respond to these emails, tweets, questions, etc., as early and diligently you can. Responding to requests is one of the basic parameters in content marketing. 
4. Start Writing Blogs For Content Marketing:
The best part of blogging is that once you have created an assortment of great content, the search engines will automatically bring and keep bringing traffic to that page as long as it exists on the web. If you need content ideas and topics, you can look into surveymonkey.com. However, if you want to jump right in, you can create 'How To' content. It works like a charm every time.
To start a blog, you have to create a separate page. If you are into selling apparel, you can begin with fashion news and opinions. You can also post stuff like your 'Big Sale Day' or 'All Deals' and other business news, but try to keep it to a minimum. Most importantly, you have to hire a professional writer for the job. 
4.1. Keep your Blog SEO Optimized:
4.1.1. Title Tags: 
Title tags are needed for on-page SEO. So, you have to make sure that they are present on every page of the blog. All you have to do is look for the '<title>' in your source code. The next thing is to make sure the title of your post is inside <title> and </title> tag. This is the title you see when you search for something on Google. 

Do you have printers? Are those printers sitting idle?
Become a Print-on-Demand dropshipping app like Printful or Printify. Dropship your merchants' orders.
Unlimited Merchant stores. Dropship and Fulfil Merchants' orders. Manage merchant invoice, sales commission, etc. Merchants sell the designed products in shopify, etsy stores, etc.
Know more
4.1.2. Meta Descriptions:
The meta description is used in search engine results to give extra descriptions for each result. Look for the code: meta name="description" content="in your source code on the source page. Again, this means you have meta descriptions present on your web pages. Most people read this before clicking, and it is a snapshot of what's on the following page. 
4.1.3. Block Duplicate Content:
When creating on-page SEO, the golden rule in content marketing is to make sure that you limit repeating the same textual content on multiple URLs. This way, you make sure that the blog home page isn't posting the entire textual content of each post. Also, make sure you block your comments pages in your robots.txt file because they are usually duplicated of your blog posts. 
4.1.4. Frequency:
Blogging is something that you should do regularly for your content marketing. The more you blog, the more the search engines will crawl your website. Moreover, it will increase the importance and authority of your website in the eyes of search engines. This further leads to increased traffic and more sales. The most common mistake among entrepreneurs is that they start strong and then completely stop. You should be posting blogs regularly so that your customers can expect your blogs at the right time. 
4.1.5. Promotion:
Start with social media. Post your content on Facebook, Twitter, LinkedIn the day your content is published. 
Share when maximum followers are online. To find this, keep sharing your posts regularly and see when you get the maximum engagement.
Link to other articles when giving references or citing information. 
Reach out to the authors you linked to and ask them if they can share your content with their audience.
Also, ask them to shout out to your Facebook post or tweets. 
5. Write a Controversial Blog Post:
The controversy is one of those few spices that can launch your sales like a rocket or plummet into an abyss. So, it has to be done carefully. Many companies, news media, movies, etc., employ this strategy when they have less time and need to be among users faster. 
Think of your audience
Taken an open challenge
Pick a fight
Prove a well-established idea wrong
Make a bold statement
and lastly, be careful
6. Create a YouTube Channel:
Having a YouTube channel is probably the most powerful sales and content marketing tool you have. It's like having your own tv channel playing your marketing content 24/7. The best part is that it's free. But most businesses are stuck at their inability to produce videos. But take it as a hobby but as a necessity for your business to grow. Sure it is going to be difficult to produce even one video. It would take a lot of time, effort, resources, and creativity, but it's worth it. 
You need to set aside a few hours every day that you will spend on creating videos. Moreover, keep uploading videos regularly so that your customers can expect them from time to time. Your YouTube channel is a free cable TV network. The need is to keep producing videos consistently without ever stopping.
7. Here are some ideas for Content Marketing:
Weekly education videos: The most obvious interval is weekly, at least! Daily if you can do it. Whatever you are selling, you more likely an expert in this. Hence you have a lot of information to share. If you sell skateboards, you can produce videos explaining other skateboarding tricks. If you sell electronics, you can post videos of unboxing, features, usage, and many more. When you have an e-commerce store, the sky's the limit. However, first, you have to list all the possible topics and contents you want to write about. 
Testimonial from customers: This is the perfect way to increase your brand credibility. These are powerful because it's so easy to fake a written testimonial. So, if you can produce a video of your customers giving a video testimonial, it would bridge the gap between you and your customers. You can embed this on different pages of your website to help increase conversions. Feel free to give incentives to your happy customers and persuade them to send you a video testimonial. 
Product reviews: This is easy to produce and easy to make famous. People are crazy for electronics such as mobile phones, DSLRs, TVs, Bluetooth Speakers, drones, etc. More importantly, there is a significant niche in it, and you get many serious leads.
8. YouTube Channel Tips:
Branding – Check out the YouTube channel's branding options; it's a great addition to your business. Take advantage to build trust and engage with customers.
Channel icon – Keep your branding consistent. Use your logo as your profile picture.
Channel art may not be necessary, but you could still upload artwork or photographs that work well with your overall brand strategy.
Link Overlays – You can create four overlay links to social media websites and one to your website. However, you can give a link only to your website and leave out other social links because they would be a distraction.
Create Custom Thumbnails – You should create custom thumbnails to help advertise your channel videos. However, keep the designs consistent as per your theme. 
9. Promoting Your Channel and Your Videos through Content Marketing:
Include videos in your email newsletter – The best thing about videos is that it becomes an easy filler for other marketing channels. You will want to promote each video for some days on your newsletter mailings. 
Include videos in your blog – You can create videos as a single blog post and transcribe the video's audio into text for the blog article. You could also create unique content explaining the content of the video and describing it in detail. 
Include videos in your email signature – If you have created an awesome video, you should flaunt them in your email signature. This is often overlooked, but the truth is the one-on-one emailing you do as a business owner provides a lot more engagement for the recipient. If your video is genuinely worth the time, you will get hundreds of views in a short time. 
Include videos in social media – every time you produce a video, make sure to promote it on Facebook, Twitter, and LinkedIn profiles. Don't forget to use hashtags for better search and make them visible to interested users.  
10. Building Your Email List:
Email marketing is essential for your marketing endeavor to survive because it gives the highest ROI. Research shows that for every dollar spent on email marketing, companies make an average of $40 back which is 4000%. When compared to other channels, email subscribers are more responsive. They create a stronger bond with your business, and they buy more of your products.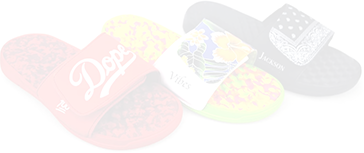 Boston based custom slide sandal maker has become $10 Million company using an online designer and unique growth marketing.
Read more
How to Build an Email List:
Choose your email software: Before you proceed with anything else, choose email software. Here are some options:
Constant Contact
MailChimp
Campaign Monitor
ActiveCampaign
GetResponse
Sending a promotional email to your subscribers from your email account is not a viable option if you want to take it seriously. The aforementioned software all have similar features and benefits. It eventually depends on your preferences for the interface, pricing, and other factors. 
11. Build Your Opt-In Landing Page:
Now that you have selected your platform, you should find a way to bring more subscribers to your list, which is why you need to build a strong landing page for your webpage to turn traffic into subscribers. Take your time to design the layout of the landing page. Please keep it simple, clear, and think about other aspects such as the color scheme. Keep the opt-in button in the footer, as stats show that it gives around 85% more conversion. 
12. Drive Traffic to Your Landing Page:
You have set up your email platform and your landing page. Now you need to convert your website, visitors, to email subscribers. For that, you need to have as much traffic as possible to your website. You can start with SEO, but that alone won't be enough. 
You will have to feature it in as many marketing channels as possible. Start by sharing the link to social media channels. Could you include it in your blog? Put a Call-To-Action on the sidebar of each page on your website to increase exposure and encourage conversions. 
13. Give People Something to Subscribe for Content Marketing:
You may provide the best service in the world, but not everyone knows that. This is especially true if you have a start-up company. Moreover, people get enough emails every day. Do you think they will subscribe to yours's too unless it is necessary? 50% of the consumers report that they receive too many marketing emails from businesses. 
You must provide some form of incentive to excite users to subscribe and provide their email details.  
You will provide them some offer that improves their lives or experience with your brand.
For an eCommerce store, discounts are the best way to entice prospective subscribers.
14. Segment Your Subscribers:
Not all subscribers are the same, and not all will sign up for the same reason. The key to building an excellent subscriber list is identifying the differences and grouping people accordingly. According to a study by MailChimp, segmented email campaigns have a 14% higher open rate and a 101% higher click rate. 
Some of the most common parameter to segment your emails are:
Interests
Location
Type of message
Email frequency
15. Encourage Friends and Family Members to Invite More Subscribers for Content Marketing:
You have to make your subscribers work for you.
Your subscribers are not going to send it to their friends on their own. Here too, you have to give some incentive or discounts to subscribers who refer. 
Research shows that 28% of people would be more likely to make referrals to their friends and family members if awarded for it.
What is the work of a content marketer?
The work of a content marketer is to plan, create and share content that converts online visitors into customers and customers into repeat customers.
Which is the best way for content marketing?
The best way to content marketing is to publish the best content on a subject regularly.
Conclusion:
You follow as many SEO and marketing strategies. Content that solves a problem, is the ultimate recipe for content success.
Content that mentions your own experiences, at least practical instances, and insights is a bang for the buck.

Do you have printers? Are those printers sitting idle?
Become a Print-on-Demand dropshipping app like Printful or Printify. Dropship your merchants' orders.
Know more