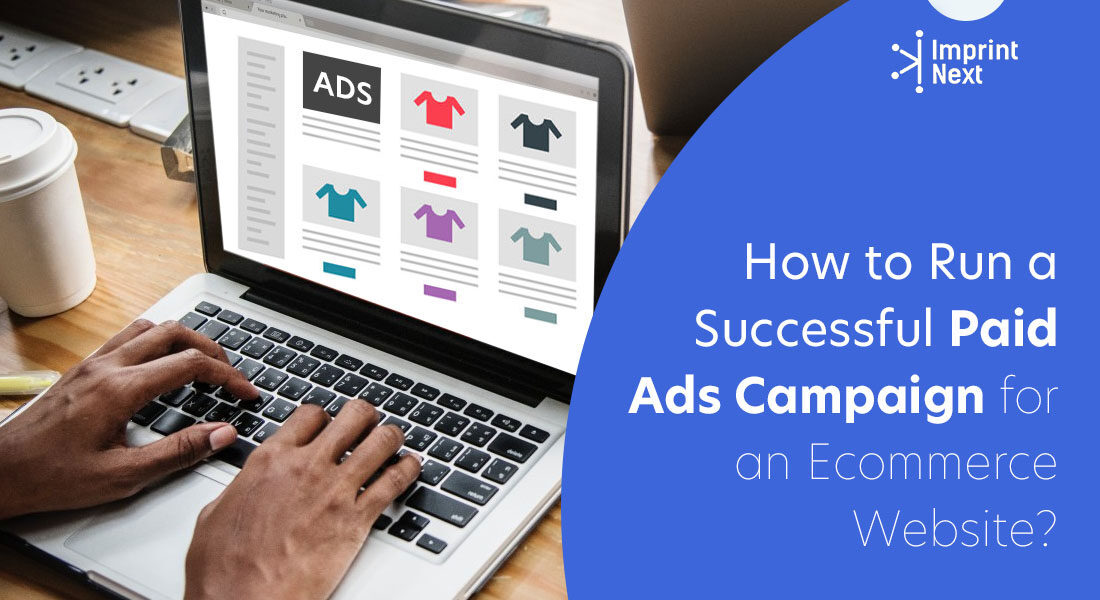 Last Updated on: 26th November 2021, 09:47 am
If you are starting a new, paid ads campaign, it could be a valuable strategy because of its high ROI. Recently, Google and social media channels have made it easier to run paid ads and reap its benefits without breaking the bank.
Today, in this blog, we will discuss the top Paid ad strategies you can employ today to increase sales. 
01. Facebook Advertising:
The best Social media strategy for an e-commerce website is Facebook advertising. It is paid advertising on Facebook. It has a unique advantage over almost all the other internet advertising channels, which is that you can target your ads by:
1.1. Types of Facebook Paid Ads:
While there are many types of Facebook paid advertising, here are the eight types of Facebook ads you will need for your eCommerce store.
Domain Ads
Multi-Product Ads (Carousel Ads)
Offer Ads
Video Ads
Lead Ads
Canvas
Dynamic Ads (formerly Dynamic Product Ads)
1.2. Domain Ads (Clicks to Website):
It will either be a desktop or right-column ad. It is also known as 'Page Post Link Ads.' The vital point you have to remember here is that it's a single image ad, with an optional text description above and a link description below that links to the website. 
This is one of the most commonly used ad formats. It works perfectly with Facebook Pixel on your site, where every visitor that clicks can be logged and retargeted on Facebook later. However, once a strict rule, no more than 20% of the images could contain text. This is no longer official. Still, you will not be able to run your ad if you have too much text. 
1.3. Multi-Product Ads (Carousel Ads):
This ad is great when you don't know which product your customer would like more. Among the carousel, Facebook will automatically optimize your ad to have your most clicked image appear first. It dramatically increases the likelihood of Facebook users visiting your website after seeing it. 

Do you have printers? Are those printers sitting idle?
Become a Print-on-Demand dropshipping app like Printful or Printify. Dropship your merchants' orders.
Unlimited Merchant stores. Dropship and Fulfil Merchants' orders. Manage merchant invoice, sales commission, etc. Merchants sell the designed products in shopify, etsy stores, etc.
Know more
By giving your prospects a wide range of products, there is also a higher chance of finding the product they need, thereby building brand value and trust. 
1.4. Offer Ads
It is perfect to target users who are already familiar with your brands, such as fans who have liked your page and those who have previously visited your website. However, instead of just sending people to your website, this ad gives customers two options:
A discount code with an expiration date.
A barcode that they can use if you have a pop-up shop for your online-only store.
1.5. Video Ads
Video ads are perfect for both brand awareness and retargeting. I have already told you about videos and how you can market them on YouTube. However, you have advertised the same here if you have a killer video, something that's worth your customer's time.
Moreover, you can retarget them with other ads based on the duration of the video they have watched. 
1.6. Lead Ads
It enables you to collect information from the users on Facebook. Here, Facebook does most of the work as it automatically fills in all the information it can, such as the user's name, email address, or phone number, so the user doesn't have to. Although it looks like a standard app, they will see a pop-up with Name and Email fields when users click on it.
After collecting the lead, you will have to download it manually and upload it to your CRM. However, with lead ads sync, you can have it automatically synced to your CRM of your choice, whichever follows-up immediately with an email to their inbox.
1.7. Canvas Ads
These are interactive paid ads to boost customer interest and engagement. But, it is not actually in the ad section.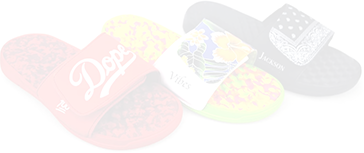 Boston based custom slide sandal maker has become $10 Million company using an online designer and unique growth marketing.
Read more
To create a canvas:
Click 'Publishing Tools' on your page.
Click Canvas
Create your canvas
After creating this canvas, you will get a unique link. You will have to copy this link and then go to the Ads Manager. Here you have to execute the following steps:
Create or edit 'Clicks to Website' or 'Website Conversions' as the campaign objective.
Enter the Canvas URL.
1.8. Dynamic Ads:
These dynamic product ads(a type of paid ads) provide a way to show single or multiple products to users who have already visited your website. Based on visitor behavior, you can serve various ads to different people based on their interests.
After a customer has visited a product page on your website, you can then show them the same product through a Facebook ad.
When cart abandonment happens, this ad can be used to show shoppers the products they have added to their cart but haven't yet purchased. This may eventually lead to sales.'
Once the customer has purchased some product, you can employ it to provide them with related products on Facebook.
The dynamic ad is based on the website's detail and modifying to provide a personalized experience to the customers.
02. Google Adwords:
Adwords is Google's paid online advertising network, which allows you to place paid ads on every Google search result page. I believe no other campaigns for paid ads can give better ROI than Google ads. The way it works is you tell Google to place your ads on their search pages, preferably at the top. Every time a user clicks, you will be charged a small fee, and it's upon you to convert. When you want traffic, Google is extremely good at doing that. All you have to do is be prepared for them to convert.
To start advertising, go to adwords.google.com and start creating your ad. Here's the basic that you need to enter:
The headline: It is the most important piece of text for paid ads. It is the first line you see in blue color with the link to your website. It has to be useful as this is the one that will decide if the users will click on the link or not. 
The description plays a minor role and is typically written as if Google is speaking on behalf of you, so write it likewise. 
The display URL: it is simply the webpage URL. However, it can be different than the destination URL.
2.1. Start Small:
Before choosing your keywords and budget, it's best to start with a small and manageable campaign. The key is to hone your skills and learn how it works. Select only a few targeted keywords and create different ads for each item. Most importantly, keep a daily budget. Even $50 a day is enough.
First, make an ad group for each type of product you sell: Make it more specific. For example, if you sell lights, create an ad group for 'indoor lights' and 'outdoor lights.'
Make at least two ads for each group: You will have to test these ads and see which one works. It will be critical for scaling and improving your ad profile.
2.2. Choosing your keywords:
Consider your brand name: If you are already famous, you would want to include your brand name. Suppose your brand name is 'Tejas,' and you sell 'lawnmower,' so the possible keywords would be:
Tejas
Tejas mower
Tejas lawn mower
Tejas electric mower
Branded keywords generally give the highest ROI for paid ads than other keywords.
2.3. Survey your customers:
It is of paramount importance. Every time you convert a prospective customer, ask them why they chose to purchase a product from your eCommerce website. Over a long period of time, you will have probably collected a lot of answers. Moreover, you will see many recurring patterns that you have to take note of.
Use the language of your prospects as a keyword in your Google ads and your copy. Chances are it will be covert easily as it will have less competition. 
2.4. Start local ads:
Take advantage of your demographic by advertising to local customers exclusively. Now you can tailor your ad copy to target a specific geographical area. 
To adjust your geographical settings, go to campaigns and then to locations, and you can designate your preferences.
To advertise locally, you can choose specific keywords such as:
Specific products with their serial number.
Specific brands are high in demand.
You may end up dominating your local market and even take over large retailers. Moreover, it would be best if you spent time money to exploit your local presence.
2.5. Choose a Competitive Keyword:
In every industry, there are always a few keywords that drive massive traffic, and on the other hand, they cost a lot of money to bid on for AdWords advertising. 
If you have a big budget and are a master in AdWords, you can do wonders. You have to create a strategy to gain positive ROI as well as compete in your niche. Otherwise, you will spend out all your budget and even quit for not getting any result. 
Here the problem of stopping and starting AdWords advertising is that you will ruin your quality score. It is a metric Google gives advertisers. Typically the better the quality score, the better the position and rates you will get for your ads. 
2.6. When you are selling something unique and probably an unknown product in the market?
When you are selling something unique and hopefully new, it is the best product to market in your niche and achieve success. But, it cannot be easy to deal with Google AdWords. Still, you can try and approach it differently. Here's what you can do:
Survey your existing customers  – You could start by surveying and getting feedback from your current customers. Try asking them questions about your product; ask them what they liked? What didn't they want? How they found your product? If you are selling jute slippers as them, how they found your product, what exactly were they looking for, and what they expect from the product. 
Find out the benefits of your product – Just like surveying, you should find out the advantages and key selling points of your product so that you can craft keywords based on your finding. 
2.7. Tracking Conversions:
This is probably the most important part of your AdWords campaign. Here, a conversion means someone clicked on your ad, came to your online store, and purchased a product. Here, you have to keep track of the ads that worked and those that didn't. It will help you create better ads for the same product. 
2.8. What to do when your ad is not converting:
Wait – Ensure that you have given enough time for your ad to run before concluding that a specific keyword is not performing. If you decide to take it off just after 24 hours, you are getting enough data to support your decision. 
Pause the keyword – Suppose even after a few weeks of ad display, your keyword is still not performing, then it's probably time to pause the ad. 
Create a new ad group and ad – What if your product is truly unique, and you are confident that it will sell well? Then you have to create a better way to catch your customer's attention and refinement. Here, you should create a new ad group for that particular product. In most cases, only using the brand's name and product type as keyword and headline works great and gives a better ad performance. 
See, without knowing the conversion rate. You could be wasting a lot of money on an advertisement without any return. Hence, you must set up a conversion tracking system.
03. Buy Banner Ads:
3.1. First, Let's Take a Look at the Problems of Banner Ads:
First of all, the user didn't come online to check out your banners. So, you have to create an ad that can disrupt what the user was doing in the first place. You have to kind of drag his/her attention towards your banner. 
Web surfers are most likely engaging in social media, searching for information, or watching a video. So, users are most interested in these three things, and your banner isn't going to provide any of these. That is why many are focusing on 'inbound' marketing. 
Another problem is that many have installed ad-blocking software because it slows down the website and the computer.
3.2. Creating a victorious banner:
Find Relevant Websites: Target only those websites where a maximum of your audience hangs out. Find your niche websites and place banners strategically. If you keep showing your banner ads everywhere possible, you will have to pay a high price for poor ad performance. 
Creative Ad Artwork: Many marketers don't stress much on the design, artwork, and graphics; however, they don't realize that the artwork is the first thing they will notice and will be responsible for bringing customers' attention. 
Test: The first banner you put up is the only one where you will be throwing a dart in the dark. From there on, you need to keep track of your ads' performance and modify your message, copy, destination pages, and artwork strategically to make it work for you.
3.3. Landing Pages:
You have to give some thought as to where you will take your users from your banner ads. This is what we call a landing page, and it can be any page, but with some consideration to its relevance.
3.1.1. Home Page: If you plan to build your brand and your ad is about your brand in general, then send traffic to your home page. But don't forget that it will not help you convert anything. So, if your advertisement is about a product, then the homepage is not the right place.
3.1.2. Category Page: If your ad is about your product category, then send it to the category page. Suppose you are giving  10% off on all electronics products; here, you can set the category page as the landing page. However, you have to pre-sort your products on your category page before showing the lowest priced items or the most popular items.
3.1.3. A Product page: When you advertise a specific product, something that is exclusive to your store, you can send your ad traffic to a product page directly. 99% of the time, this will result in higher conversions.
3.1.4. A Promotional Page: Sometimes, may give away some product or want people to enter a contest or book a spot for a product launch. In these cases, you should send your traffic directly to a promotional page.
4. Buying a Banner Ad:
4.1. One-off banner ads:
Find out all websites in your niche industry and sort them out based on their popularity. Then find out which one of them has an advertising program. You can reach out to the admin of the websites and ask for their advertising rates. In most cases, this is the best bang for the buck when it comes to banner ads.
Next, you have to plan for how long you will advertise your banners on their websites. The longer, the better and deeper relationship with your customers. This is where you need to think of how your ads are going to change over time. Therefore, strategize its theme copy and landing pages in advance. 
4.2. Ad Networks:
Ad networks are the middleman between you and the websites your ads will be on. Moreover, the advantage is that you will reach a larger audience and quickly access several websites. On the other hand, it may not be cost-effective, plus you don't get to create a close relationship with the website admin. 
Here is a list of some popular website advertising networks:
Therefore, we suggest you contact your niche website by yourself. However, if you need a wider reach, go for ad networks.

Do you have printers? Are those printers sitting idle?
Become a Print-on-Demand dropshipping app like Printful or Printify. Dropship your merchants' orders.
Know more