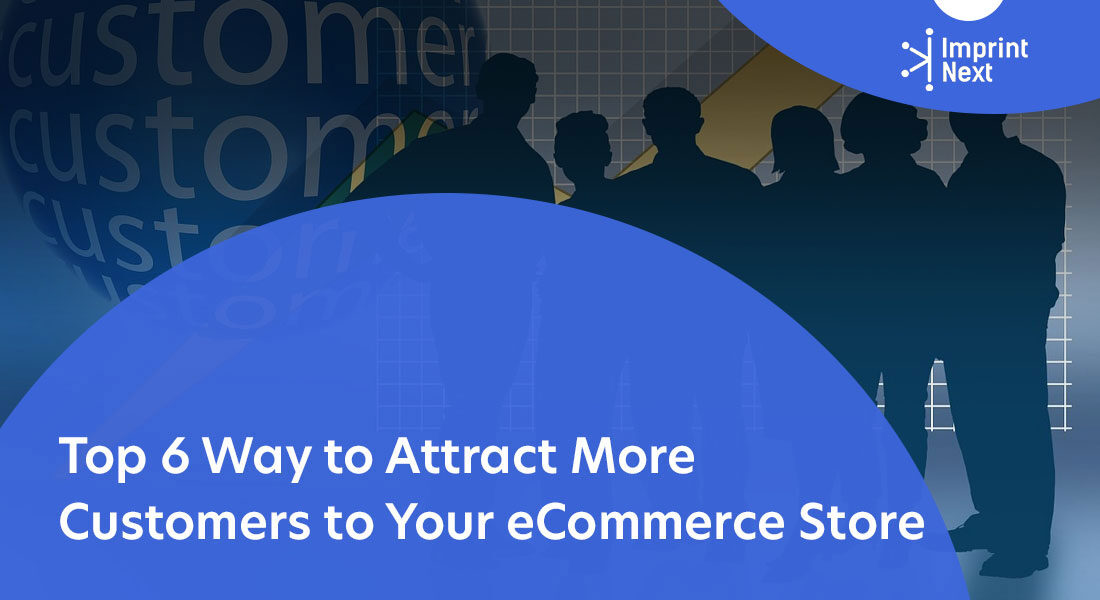 Last Updated on: 26th November 2021, 09:46 am
Here are the Top 6 Way to Attract More Customers to Your eCommerce Store. Evolving web trends have changed the way people shop and how they compare products and make purchasing decisions. On the one hand, e-commerce stores are gearing up to provide more customer friendly services to customers.
On the other hand, customers compare products and services with established e-commerce stores/brands and small independent stores to find the best product at the best price.
When it comes to e-commerce, businesses face fierce competition to see and attract more customers who add value to the company.
It is where we come in! If you are looking for some guidance to increase more customer base in your e-commerce store, we may be of significant help to you.
01. Create a Store that Attracts Attention: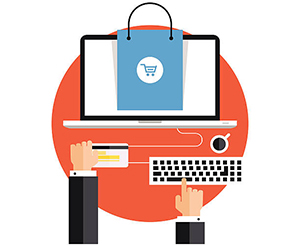 The first impression matters a lot when it comes to an eCommerce website. The storefront is your business's face, so it is wise to invest time and resources in creating a store that attracts customers' attention.
Having a clear and well-organized context will eventually attract visitors and keep them hooked to the website.
An unorganized interface(UI) will only be able to make visitors click through without engaging.

Do you have printers? Are those printers sitting idle?
Become a Print-on-Demand dropshipping app like Printful or Printify. Dropship your merchants' orders.
Unlimited Merchant stores. Dropship and Fulfil Merchants' orders. Manage merchant invoice, sales commission, etc. Merchants sell the designed products in shopify, etsy stores, etc.
Know more
As of now, attention is more help to attract more customers.
02. Build Trust and Reputation: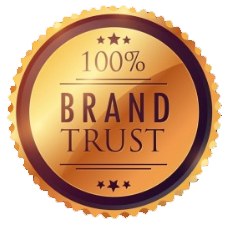 Without a doubt, reputation and trust are the most important thing for businesses. In this fierce competition era, business firms should strive more to build a positive reputation and bolster confidence.
Before focusing on other marketing efforts, business owners must build trust among customers from day one.
You could ask them to give you feedback to learn and improve from where you stand now.
Little tricks to building reputation include offering product warranties, show product, and service reviews. It also helps in increasing customer engagement.
03. Know your Target Audience: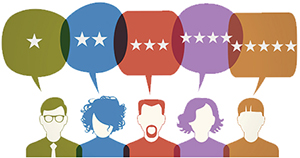 Shopping trend varies from country to country, so if you target particular demography, you have to know the latest trends and buying preferences of that area.
In short, know your target audience. Learn likes and dislikes as much as possible.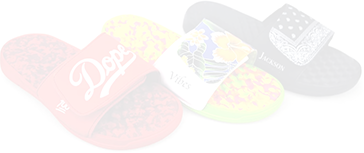 Boston based custom slide sandal maker has become $10 Million company using an online designer and unique growth marketing.
Read more
It will enable you to enlist your products as per the preferred demography properly.
You will also have to arrange the products in different categories accordingly.
04. Show Reviews and Ratings of Products Proactively: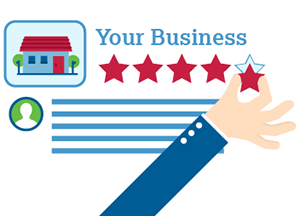 Along with brand reputation, product reputation also matters when you want to entice your visitors to make a purchase.
It is one of the key reasons people look for product reviews and ratings from other customers while deciding to buy a particular product.
Customers would choose to purchase a product with 20 positive comments than a product with no comments, even if they have liked the latter. Encourage your customers to leave reviews whenever they are making a purchase.
05. Get Social: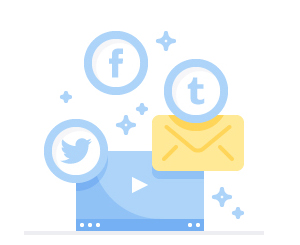 Social Media has become pivotal to a businesses' success in attracting more customers to your e-commerce store.
It gives firms the ability to tap into a more comprehensive customer base and connect to them at a more personal level.
If you talk to your customers directly to learn more about them and offer them a product or service, they are more likely to appreciate it.
Social media can also raise product awareness, brand awareness, news distribution, make announcements, etc.
It is the perfect platform to produce your products as well as promote your brand.
06. Provide Product Details in e-commerce store: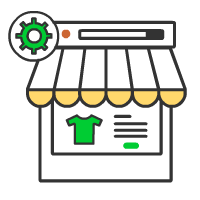 If you notice that users are clicking through your product pages but are leaving without buying. It could mean you are coming short on product details.
Users happened to land on the product page because they may have liked the product. But they left because they could not find enough information on the product.
Along with displaying product images, you could show other details. Such as price, product specification, delivery time, and discounts, if any.
It will be better to add features such as stock level, ratings, sold items, etc.

Do you have printers? Are those printers sitting idle?
Become a Print-on-Demand dropshipping app like Printful or Printify. Dropship your merchants' orders.
Know more