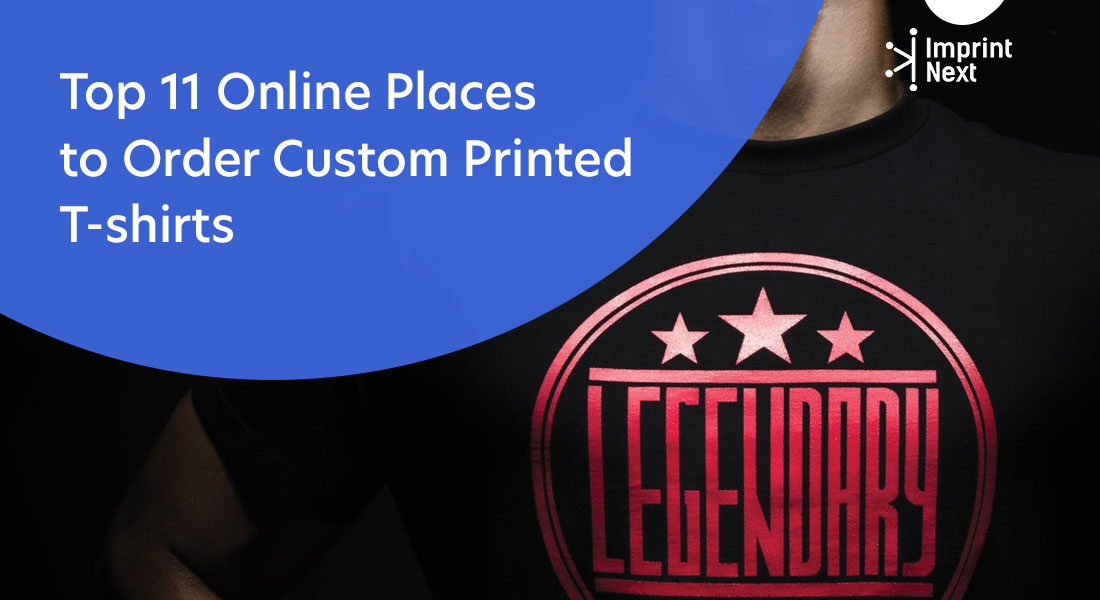 Last Updated on: 29th November 2021, 11:05 am
For a lot of us, t-shirts are a way to express who we are. But when you are promoting your business, events, representing a sports team, or simply purchasing what you want to be completely yours, a custom printed t-shirt is the right choice. Regardless of their use, custom t-shirts are promotional products in some way.
There are a lot of things to consider while purchasing a custom t-shirt such as cost, production time, type of material, print quality, and more.
So you have a party coming up and you need customized tees for the event, or you may just need it for yourself. You know there are hundreds of online stores providing t-shirt customization, there are a few websites in particular that are popular for their quality product, print, service, and price. But with these professional companies, you will be able to customers a lot other than a just t-shirt.
Here are our top picks:
01. Zazzle:
Zazzle is a pretty popular website where, you can customize just about anything from tees, to trousers and even baby products. It houses a wide range of shirts in various designs and colors for you to choose from. The best thing about Zazzle is that there is no minimum quantity.
You can also create your own design on existing art. Standard order takes 8-10 days and express order takes 3-6 days.
02. Cafe Press:
It provides an easy-to-use tool to enable you to design your t-shirt. There are many customizable predefined templates that you can choose if you lack creative ideas.
One of the best things about the website is that you can order even onesies. You will find a wide range of products ranging from t-shirts, to raglans and baby products as well.

Do you have printers? Are those printers sitting idle?
Become a Print-on-Demand dropshipping app like Printful or Printify. Dropship your merchants' orders.
Unlimited Merchant stores. Dropship and Fulfil Merchants' orders. Manage merchant invoice, sales commission, etc. Merchants sell the designed products in shopify, etsy stores, etc.
Know more
03. Custom Ink:
Custom Ink enables you to customize branded apparel and have a large option to choose from. You can wear the brand of t-shirts you like as well as get it customized as per your needs.
They also have a fundraising feature where you can put your shirt design up for sale and raise money for any cause you like. Its free shipping is 14 days, and the super rush is 3 days.
04. Design Crowd:
When you need custom t-shirts in large quantities, Design Crowd is your best source. The website has over 600,000 designers. They create designs for you and pitch you options to choose from. After picking the winner designer, you can make edits in real-time.
You can also check each designer's portfolio to see if the design aesthetics go well with your needs.
05. Rush Order Tee:
It is one of the most popular providers of customized t-shirts. Today, it is one of the fastest-growing private companies in America.
It houses a wide range of products, each made from high-quality material. It provides 12 days guaranteed free shipping or 4 days rush delivery.
06. Allied Shirts:
If you are on a budget, you should go for Allied Shirts. You will find a comprehensive range of apparel include various styles of t-shirt in multiple colors. They give a budget option, if you find a better price online, they'll match it. They also have some great templates to choose from.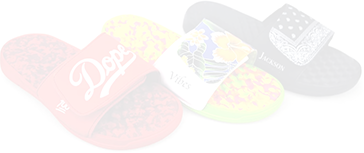 Boston based custom slide sandal maker has become $10 Million company using an online designer and unique growth marketing.
Read more
T-shirt prices start as low as $2.31. They give a guaranteed 10 days delivery or an option of rush delivery in 5 days.
Read also: Everything You Want to Know About Ecommerce Logistics
07. Crazy Dog T-Shirts:
If you go for bulk orders, you will get your t-shirts at an amazing price. Most importantly, it provides free shipping with no minimum order.
Avail a large selection of t-shirt designs that are perfect for team jerseys. Delivery typically within 5-7 days.
08. UberPrints:
All apparel listed in UberPrints is of high quality and from reliable brands. The online designer also features an easy-to-use interface and offers tons of pre-loaded templates. You can customize apparel even for infants and toddlers. The caters to digital printing, screen printing and embroidery.
Standard delivery comes with a cost of $5.99, delivered within 1-5 business days. However, you can also get the next day or second-day delivery.
09. Spreadshirt:
It houses one of the largest online catalogs including phone cases. All blank apparel is from reliable brands. Its online design tool connects you to an online artist community to give you customizable artwork. However, the price per t-shirt can be a little higher than its competitors.
Turnaround time varies depending on the quantity of order, usually, it may take up to 2 weeks.
10. Vistaprint:
Vistaprint houses a wide selection of customizable products especially paper products, but it does provide high-quality t-shirt customization at a great price. But there can be some issues in support and option for bulk orders.
11. Design A Shirt:
It houses a wide range of apparel products at a competitive price. It is fairly easy to get a quote. Moreover, it provides free shipping with 10-days delivery. The online designer is relatively easy to use.
Conclusion:
Every year t-shirt designing and printing is gaining popularity among all age groups. The companies described above have integrated product design software that lets you customize your t-shirts.
Right from personalizing to placing orders, you get custom t-shirts delivered at your doorstep. And these companies make every step easy for customers to make a seamless buying experience.

Do you have printers? Are those printers sitting idle?
Become a Print-on-Demand dropshipping app like Printful or Printify. Dropship your merchants' orders.
Know more