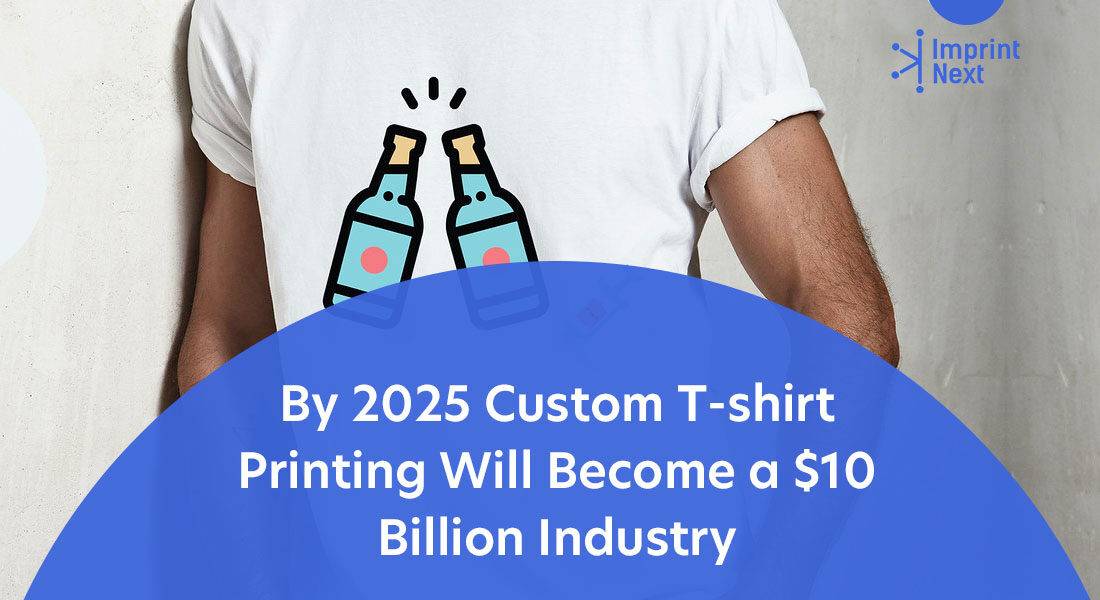 Last Updated on: 26th November 2021, 09:45 am
Newmarket report published by Credence Research Inc shows that the custom t-shirt printing industry quickly gained traction after the grim market condition during the economic crisis. During the crisis, people avoided optional expenses such as custom t-shirts.
However, with the increasing economic stability, consumers have started opting for custom t-shirts. The global market for custom t-shirts printing is expected to see considerable growth with the rising interest and trend in fashion.
5 Ways how Custom T-shirt printing is a Boon to Apparel Printing Industry:
01. Impacts of t-shirt Personalization:
Moreover, the rapid increase in e-commerce stores proving t-shirt customization has positively impacted the industry. Among all promotional products, the customized t-shirt has become the most favored option.
The global market for the custom t-shirt printing industry is expected to reach $10 billion by 2025, with an annual growth rate of 6.3%.
02. Boost in custom printing technologies:
Printing technologies for t-shirt print have been categorized as screen printing, digital printing, and plot printing. Till 2016, screen printing has been the preferred and dominant printing technique in the global t-shirt printing market.
It contributed over 55% of the total market revenue. It has been the primary choice of printing because of its print quality and prolonged existence in the market.
03. Digital Printing Technology:
Recently the market has shifted towards digital printing. It permits printing the art file directly onto the garment, which means there is no minimum order quantity with a quick turnaround time, making it an attractive technique.

Do you have printers? Are those printers sitting idle?
Become a Print-on-Demand dropshipping app like Printful or Printify. Dropship your merchants' orders.
Unlimited Merchant stores. Dropship and Fulfil Merchants' orders. Manage merchant invoice, sales commission, etc. Merchants sell the designed products in shopify, etsy stores, etc.
Know more
Moreover, it is expected to witness the fastest growth among medium and large-scale custom t-shirt printers.
04. How Custom Printing Can Define Your Future?
You can segment custom t-shirts based on design, i.e., graphics and artwork. Graphics was the most popular design option in the global market. We can expect the trend to continue and still be dominant by 2025.
However, we expect to see artwork design a major growth during the forecast period. The artwork is majorly preferred by corporate and non-governmental organizations that use customized t-shirts as a promotional tool.
The largest market for custom t-shirt printing has been Asia Pacific until 2016. The region accounts for over one-third of the global market revenue. The trend is expected to continue and hold the leading position from 2018 through 2025.
The growth opportunities in the region are shaped by the rapid growth of e-commerce and increasing interest in fashion among consumers. It is worth noting that the U.S. represents the largest individual custom t-shirt printing market worldwide.
05. Worldwide Stats of Custom T-shirt Printing:
The overall custom t-shirt printing market includes a large number of players across the world. This has made the overall market highly fragmented and highly competitive.
The market spreads across the Asia Pacific, Europe, and North America. Due to the varying consumer trends across the regions, companies emphasize implementing region-specific strategies to attract and reach a larger consumer base.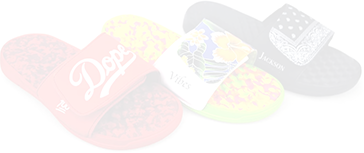 Boston based custom slide sandal maker has become $10 Million company using an online designer and unique growth marketing.
Read more
Along with the eCommerce custom t-shirt printing service providers, there are many local players in each region. Some of the biggest players in the global custom t-shirt printing market are CustomInk, CafePress, Vista Group, Printful, Gecko, Transfer it, etc.
Conclusion:
Although top brands will lead the way, small retailers will continue to contribute to the growing custom t-shirt printing industry. It is a growing industry, and we can expect to see staggering growth in the future.

Do you have printers? Are those printers sitting idle?
Become a Print-on-Demand dropshipping app like Printful or Printify. Dropship your merchants' orders.
Know more