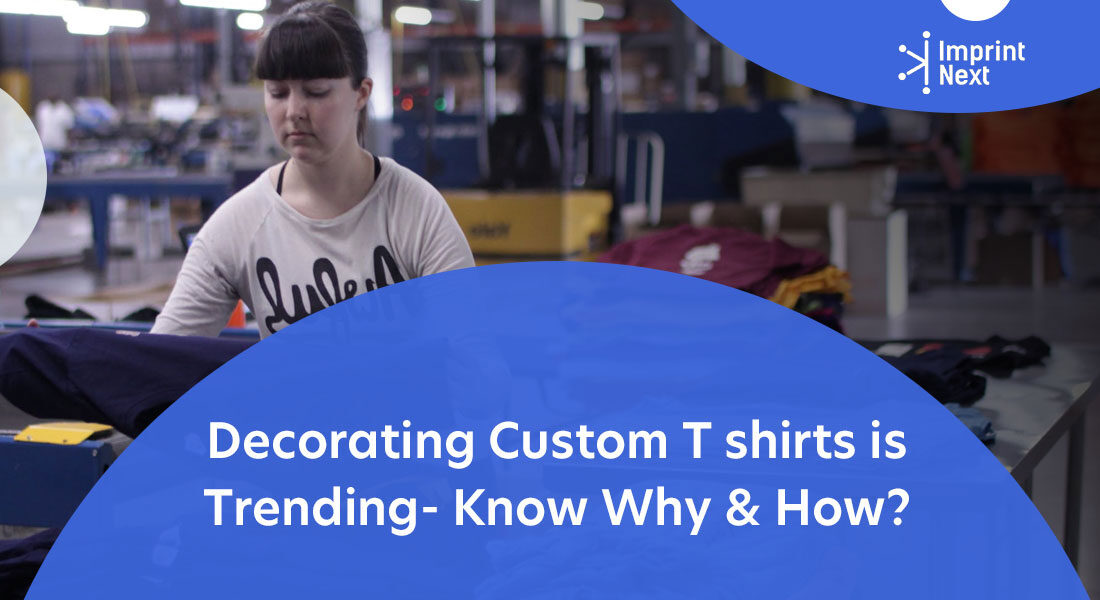 Last Updated on: 26th November 2021, 09:48 am
The trend for Custom T-shirts is on the rise among individuals and is at an all-time high than ever. Even celebrities such as Michael Cera, Cody Simpson, or Justin Bieber are wearing customized apparel or custom tee shirts to give a gorgeous style statement & with a message to society.
And why not? It gives the perfect way for individuals to express themselves with their style in a unique way. Not just individuals, but many businesses are also availing custom tee shirts for their employees for generating brand awareness. This demand has given rise to many service providers such as print shops and t-shirt designers who enable customers to print customized t-shirts as per their requirements. They are serving both individuals and businesses by implementing innovative printing technology to cater to mass production.
Today, print shops use multiple printing technologies as per the customers' requirements, be it for logos, images, quotes, etc. Online print shops extensively use t-shirt design software to transform the idea of beauty into fabrics & prints. Not just print shops, even established brands such as Gucci, 2K Store, etc., started their customized t-shirts to stay ahead in the competitive market. These personalized printing services enable customers to get anything printed on their t-shirts.
1. T-Shirt as a Marketing Tool – [Custom T shirts]: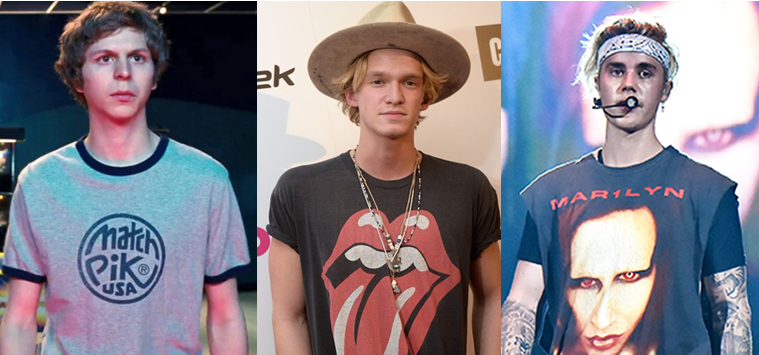 Today, many businesses and organizations avail of Custom T-shirts and apparel for advertising and marketing specific products and services. Most business owners opt for t-shirt screen printing services to facilitate bulk printing at a cost-effective rate to support their brand. Businesses today are giving away their customized apparel to customers as complementary to promote their brand. They are also distributing it to their employees and workforce for marketing purposes. It is quickly becoming a fast and efficient way to improve one's brand value by using custom apparel and t-shirts.
2. T-Shirt for Sports Team: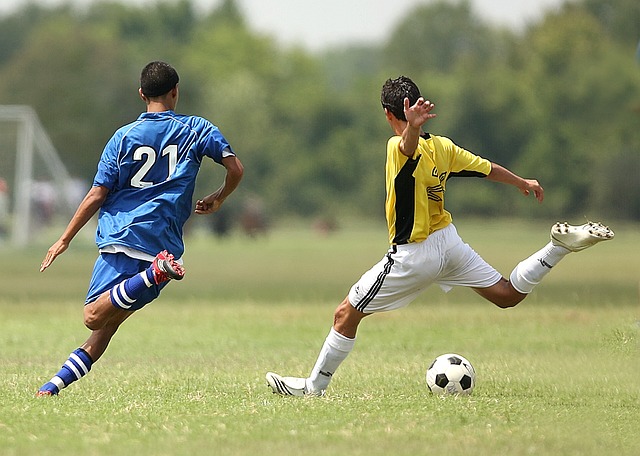 T-shirt for the sports team is the hottest new demand among sports enthusiasts. Enthusiastic supporters and fans want custom jerseys to support their favorite sports person or organization. Be it the FIFA World Cup or FIBA Basketball cup, the demand for customized sports t-shirts gets all-time high. Soccer fans order multiple customized sports jerseys to support their favorite player and their favorite team during the tournament. It also makes them stand out from the crowd.

Do you have printers? Are those printers sitting idle?
Become a Print-on-Demand dropshipping app like Printful or Printify. Dropship your merchants' orders.
Unlimited Merchant stores. Dropship and Fulfil Merchants' orders. Manage merchant invoice, sales commission, etc. Merchants sell the designed products in shopify, etsy stores, etc.
Know more
3. T-Shirt for Individual Style Statement: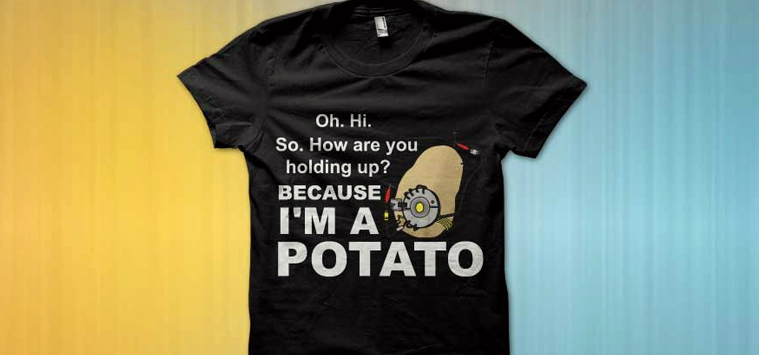 Individuals widely use custom printed t-shirts to reveal their inner style statement. It enables them to express their identity. People, mostly teens, and youngsters get their Custom T-shirts with their images, quotations, and logos to create their style. Many are setting a new trend too. Customized screen printed t-shirts are the hottest new rage among youngsters who promote their sense of fashion. When creating designs on t-shirts, there are endless possibilities and ideas, which can be combined to create a fun and thought-provoking art and design to speak of your style. To make your t-shirt, all you need is a professional t-shirt printer, which you can avail of online and offline.
Read also: 50 Most Creative T Shirt Design as Inspiration for Your Next Tee!
3 Most Popular Printing Methods to customize your Personalised T-Shirt:
1. Screen Printing:
Screen printing is one of the adored and most popular t-shirt printing methods. The designs produced using screen printing are highly durable and are cost-effective. It is commonly made available by individuals and businesses who want multiple prints of the same decoration, so screen printing is usually employed by companies who wish their logo printed on their t-shirts. On the contrary, screen printing is a labor-intensive and time-consuming process. If you want just one or two prints of t-shirts, it is not the proper printing process.
2. Digital Printing:
Although comparatively new to the industry, it is quickly picking up the pace in popularity. The most significant advantage is that you will get your order in just a few minutes, making it the least time-consuming printing process in the market. Digital t-shirt printing is faster and easy to work with, even if you need an intricate design on your t-shirt. But, on the downside, it is an expensive process. If you require just one or two prints, digital printing is perfect for you, but if you need t-shirts in bulk, screen printing would be a more lucrative option.
3. Heat Transfer Printing:
It is a simple method for designing customized t-shirts. In this process, the design will transfer to a substrate using an intermediate step. The design print with reverse on paper, then which will transfer on t-shirts applying heat and pressure. After the ink has cooled down, the paper will peel off. Anyone can accomplish this at home without much guidance. It may be simple, but it's time-consuming; however, it has no environmental impact, and most of its equipment you can buy from a stationery shop.
Custom T-shirts give individuals a voice to their inner feelings. It has popularly become the most preferred way to express their feelings. On the other hand, for businesses, it has become a useful marketing tool. It can be a great business idea to kick start with a T-shirt printing business & eCommerce platforms and Web to Print solutions. You can cater to the demands of a customized t-shirt printing business with rapid growth.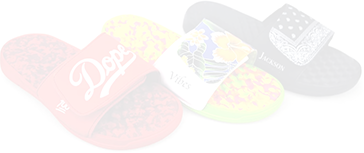 Boston based custom slide sandal maker has become $10 Million company using an online designer and unique growth marketing.
Read more
Conclusion:
Custom t-shirts appeal to the young, companies, and organizations who want to wear their designed fashion. Moreover, the success of the custom t-shirt in promotions is no more a secret.
Customized t-shirts are pretty affordable, that has a huge potential to attract people of all generation. Thus, it is worth investing money in.
Related Questions:
How much do custom t-shirts cost?
Customers are expected to pay $20-$30 per custom shirt. However, the cost isn't fixed for all. It may vary. The price for a custom t-shirt is based on various factors such as fabric type, design area, design attributed, colors, print methods, and more or less, depending upon the sellers.
Who makes custom t-shirts?
Custom t-shirts are made and sold by offline or online e-commerce stores with print shops or outsourced through print-on-demand. Popular examples of custom t-shirts makers/sellers are Custom Ink, Café Press, Spreadshirt, Tee Spring, Rush Order Tees, etc.
Where to buy custom t-shirts?
Various e-commerce sellers sell customized apparel in their online stores. Some of the best places to buy custom t-shirts are Redbubble, DesignByHumans, Threadless, TeeFury, TeePublic, Busted Tees, etc.
How much does it cost to put the logo on a t-shirt?
The average price of printing a logo on a t-shirt is $6 to $8.

Do you have printers? Are those printers sitting idle?
Become a Print-on-Demand dropshipping app like Printful or Printify. Dropship your merchants' orders.
Know more