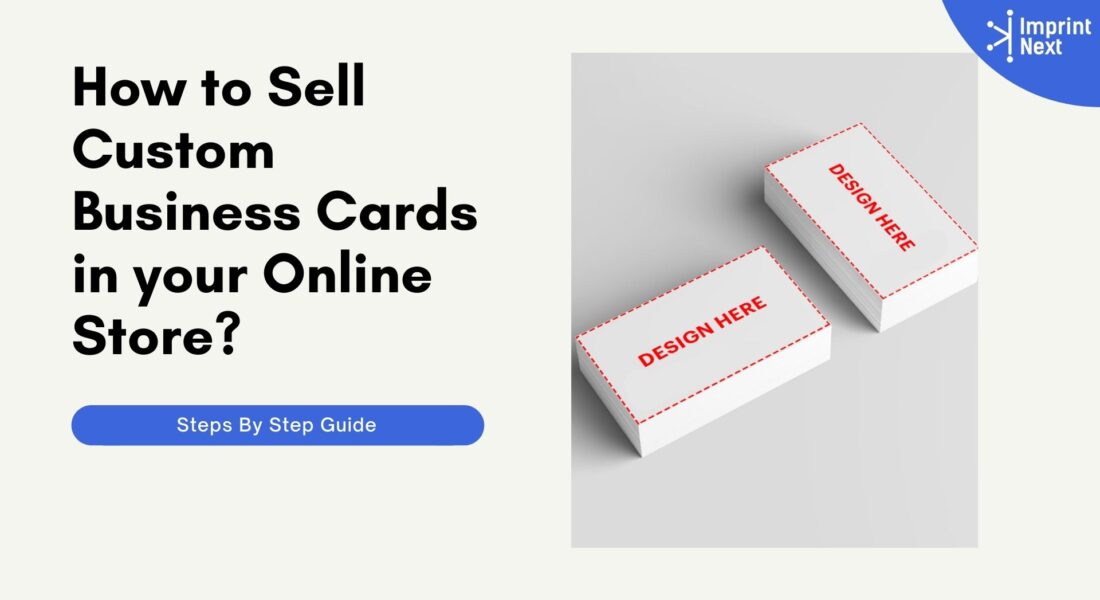 Last Updated on: 9th January 2022, 07:20 pm
Implementing a web to print solution reflects that you are committed to your customer. Vendors like to know that they can rely on your company. It means that they will possibly reward your contribution to your web-based printing system with special discounted rates for their products. A Web-to-Print system removes the need to make simple changes for variable products such as business cards using a product designer. Custom printing saves money, as no graphic design experience helps people make changes during the ordering process.
Why do we exchange business cards? Naturally, the first aim is to encourage (subtle) their company with others. But still, when you are on the lift, on the train, or trying to struggle with the beast of a sociopath, you need to fill uncomfortable silences. You should take business cards outside the formal exchange of smiles. You serve as an icebreaker and are nothing short of a disguised blessing. Give your world identity and reflect on what you do.
You must fulfill the many purposes listed above if you are in the selling business cards industry. Unfortunately, a small print shop in your neighborhood is no longer operating as you sit down in the worn-out chair and order your workers to print 200 copies from a particular business card. You have to move online to broaden your company and make your presence known. Or, say, a digital shop with a business card design software that allows your customers to make their business cards.
The above explanations are not about confusing you. We understand how difficult it is to enter and excel in the field of digital printing. And so we have a complete, step-by-step guide for the effective running of a custom business card company. Let's dig into it if you're ready:
1. Conduct Research:
It is critical that you know the business card industry's insides and outs and how it functions before creating a web-to-print shop. You should have known how it evolved from a simple website that provides customized business cards to a web-to-print shop that sells customized items like T-shirts, bags, signs, posters, and more. Before reading the story of a personalized print giant named Vistaprint, it was a simple website. You would then need to learn all your knowledge of your industry as a first move. What should you do here:
Try to find out how the card printing industry works. Make a relationship with someone employed in a card printing company, ask questions, and seek industry knowledge.
When you can work for such an organization, even better, you can experientially learn things.
Conduct some research into the installation of presses and printing plates. You will also learn many things about machinery and paper size.
You must know the trends in the custom card printing industry. For example, cards of specific colors might work on certain festivals/occasions. But, would it make sense to invest in them only during those times of the year.
2. Take an Industry Tour:
And when we were students, field trips were very common. To visit the card printing facility is extremely necessary if you want to start with a card printing company. You will discuss the goods and services with the employees in depth.
Gather details about the stock, including card materials.
Try to know how much stock is on shelves and how many sectors they represent with their amount. It gives you knowledge of the type of financial opportunity you need to push your company more effectively.
Learn about the price of cards they sell and how much customers spend. You would have a competitive advantage over them if you can undermine the price which they quote.
3. Offer Business Card Customization:
The conventional and traditional card printing methods are a thing of the past. It is important to remember that the Internet of Things is part of the world. And so it is necessary to differentiate the competitors from each other. Change your ideas and provide your customers with features and features your customers don't know.

Do you have printers? Are those printers sitting idle?
Become a Print-on-Demand dropshipping app like Printful or Printify. Dropship your merchants' orders.
Unlimited Merchant stores. Dropship and Fulfil Merchants' orders. Manage merchant invoice, sales commission, etc. Merchants sell the designed products in shopify, etsy stores, etc.
Know more
You should check for a business card design software like Imprintnext that lets your customers create their business cards. It gives them the necessary freedom and a great degree of personalization. Make sure the tool is independent and compatible with all files and formats on the web. The best way to win is to locate the missing location and propose a compromise among your competitors.
4. Printing Equipment Set-up:
As we described in the above paragraph, the technology has advanced, which means that general printers are not enough. It is necessary to decide which printing method is best for you. You should also think about investing in superior web-to-print equipment if you do not want to confine your business to visiting cards.
Inkjet printers will help if you want to start on a limited basis. You will have to invest in a high-end industrial printer if you have a large customer base and print more than one thousand cards per month. You will also need a cutting machine with many formed cards. If there are fewer orders, it will be sufficient to have a hand-controlled computer. Not else. Not else.
5. Inventory Management:
You never know what works when you do the business of personalization. You could run a small web-to-print e-store at one point. But the next one could be a social media article from someone from your e-store making their card. The outcome? Your e-shop is full of orders. Your inventory will be the only way to fix this.
Make sure you have ample stock to manage daily commands and unforeseen hurried commands—the more different types of paper you can offer, the better. By providing your customers with the kind of card they're looking for, you would be able to bring a huge smile to their faces.
6. Make a Dynamic Website:
How does your web-to-print business card look? Is it talkative? Would you like to make it a creative or professional look? Before you employ a company to create and build your website, you can ask your questions. Now you must make sure that your customers enjoy it aesthetically and have an easy to use interface, regardless of the design you are using.
Try to display the best cards your customers have designed on the first page or give your printers a classic look. You will be very appealing to your website. Finally, you have to be open to your website if you consider today's professionals' essence.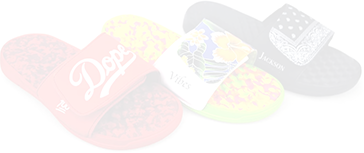 Boston based custom slide sandal maker has become $10 Million company using an online designer and unique growth marketing.
Read more
7. Conduct Market Research:
You must evaluate the business card printing market before deciding your business strategy or developing strategies. What type of specialists do you employ in your area? What are the risks of serving a group of specialists? By doing so, you would be able to minimize the risks.
Take some of the steps given below as a part of your market research activity.
Find out about the growth, potential, and trends of the card printing industry. Try to know how the other printing companies in your area work.
Mull over the kind of customers you want to target. And determine if they fulfill their needs by your competitors.
Figure out the weak spots and vulnerabilities of your customers so that you can create your USP and attain your targeted customer base.
8. Finance:
Investments are inevitable when you are about to start a business. However, your earnings must be higher than your company's assets to operate successfully. Therefore, you have to guarantee that you have an insurance account, taxes, payroll expenses, overhead, and benefits.
You can contact various organizations and request them to support you or receive a loan after taking your costs into account. Consider going for grants and loans, a Microloan, or a general business loan. Arrange your business to capitalize, and they will probably finance your company if they like your idea. Finally, after putting new ideas on your clients, you should call for crowd-funding.
9. Create a Business Plan:
How do you plan to operate from day one and to succeed over the years? If you've dreamed it, fantastic! It isn't sufficient, however. From the way you start to accomplish goals, you must have a full plan and do it afterward.
You should share your thoughts with a marketing specialist or digital marketing firm if you don't know if you have or don't have built the right business plan to provide you with strategies to start managing your business as best you can. Please take note of these techniques and make sure you're useful in following them.
10. Content Description:
All websites should represent what they do and the type of audience they serve. The content of the website reflects this. If the contents are not accurate, concise, and the action buttons are not correct, its overall business will undoubtedly be affected.
It is also best to show your business connexions, the partners you worked with, the companies you served, and more that capture your listeners. In this way, your customers can rely on and trust your brand over a more extended period.
11. Business Registration:
Want a partnership, an entrepreneurial business, or an LLC? This clarification is essential before you register your company. Ownership and partnerships are affordable as the financial aspects are dealt with by more than one person. If you plan to pay LLC, you have to pay taxes at rates and not the industry's rates.
Also, make sure you have all the permissions you require before you start your business. In the case of business cards, you would handle a lot of paperwork, for which you must have over-dimensional vehicles on site. It requires federal permission from you.
12. Determine Business Location:
You will have a place where your printing activities occur even though your company's existence is on the internet. Decide whether or not to perform the whole printing cycle is in the same place. Have your presence also in the area where you can notice if possible. You can thus attract people interested in knowing your business.
One of the significant business error card manufacturers is that they do not think of the future after many years of establishing their business. If you add new machines or inventory or the number of customers increases, you need a significant space. Contact engineers and designers to understand the difference between commercial and residential property and see if expansion is possible or not.
13. Office Setup:
Build your office, set-up phone, fax, computer, and office supplies, etc. As a large part of your business work is done at your clients' place of business, you can handle your office from a quiet space in your home.
Also, set-up a print shop for custom printing services.
14. Contact Blank Suppliers:
To open an account and receive product catalogs, price sheets, and samples, contact wholesale commercial printers — found online or in printer magazines. Opening an account usually requires submitting a completed resale certificate plus contact details, shipping, and billing.
Upon your business establishment, you may apply for an open account. Or expect new companies to pay with a credit card at the earliest possible date.
Buy your printed products from one of your commercial imprinters – business cards, order forms, stationery, and brochures. You may get used to the initial ordering experience to position customer orders and determine the commercial printer's delivery time and print quality.
15. Advertisement:
Once all the supplies, machinery, and business card design software have been in place, it's time for people to realize your business. Social networking is a powerful way of making your digital presence felt, of course. However, do not underestimate the power of word-to-mouth.
Contact the companies in your region and establish a relationship with their officials. Once they know more about your business and how you work, you are sure to get better orders.
Conclusion:
We hope the above guide was sufficiently helpful to start with your business with visiting cards. However, before you start, note that you must go through the worldly ways to run a printing company. Do, therefore, what you need, be singular, and stand out. You will win.

Do you have printers? Are those printers sitting idle?
Become a Print-on-Demand dropshipping app like Printful or Printify. Dropship your merchants' orders.
Know more