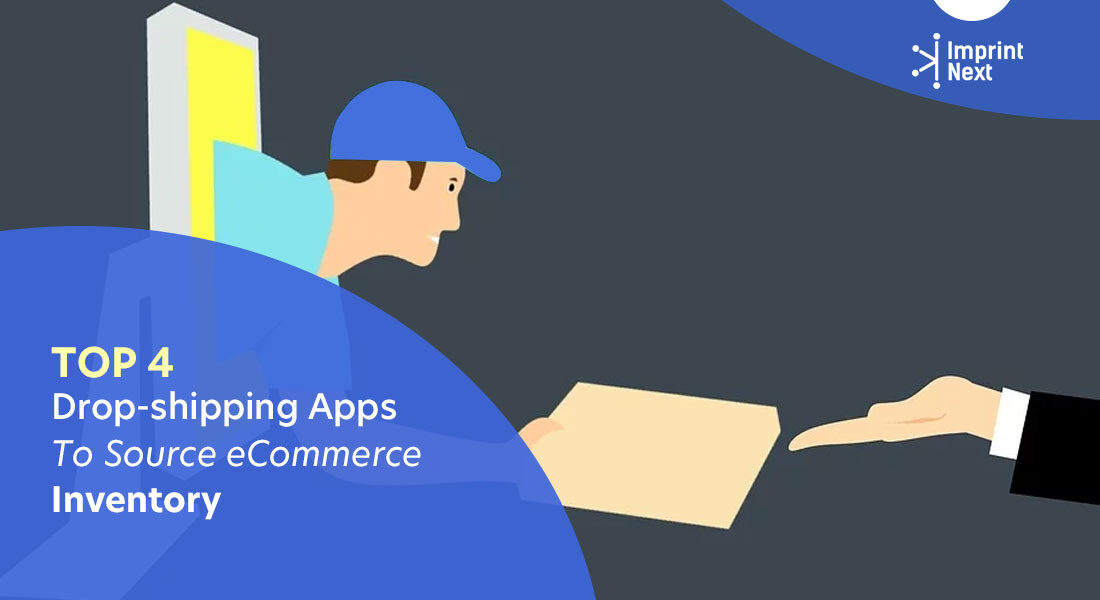 Last Updated on: 11th January 2022, 01:01 pm
When you start building your eCommerce business, sourcing inventory can be one of the most difficult tasks for you. But dropshipping is one of the easiest, lowest risks, and yet still a rewarding way to start an online business.
Spocket is the best drop-shipping app for supplies in the US, Canada, and Europe. The Spocket app easily integrates with your online store built in Shopify, BigCommerce, Wix, and WooCommerce.
The major drawback of drop-shipping is quality control. Because the entire process is undertaken through outsourcing. Your products will directly go to your customer without having touched by you. Moreover, Spocket seems to be better in product quality than others.
To source inventory for your dropshipping business, use these best Shopify dropshipping apps to acquire inventory for your eCommerce business:
01. Spocket:
Spocket is a Dropshipping Shopify application that lets you directly search and link to Dropshipping providers in the US and EU to assist you to create a high-quality inventory for your eCommerce business.
Get plenty of products from globally located suppliers to build your store that fits your niche and serves your customer's interests.
Simply install the Spocket app in your Shopify, check your products catalog, pick the goods to sell, and add them to your website easily. You can even place orders for samples from suppliers with Spocket so that you can assess each item on your own.

Do you have printers? Are those printers sitting idle?
Become a Print-on-Demand dropshipping app like Printful or Printify. Dropship your merchants' orders.
Unlimited Merchant stores. Dropship and Fulfil Merchants' orders. Manage merchant invoice, sales commission, etc. Merchants sell the designed products in shopify, etsy stores, etc.
Know more
With Spocket providers situated in the US and EU, delivery to your customers will become quicker, simpler, and more reliable.
This means you will provide a better shopping experience to your customers and besides the increase in sales, you would earn better reviews, happy customers, and returning purchasers.
Get to choose from a huge range of products.
Import products directly to your Shopify store.
Shipping time: 2-5 business days
Great customer service
02. Oberlo:
Oberlo is exclusively designed for the Shopify eCommerce platform to help entrepreneurs starting their drop shipping eCommerce business.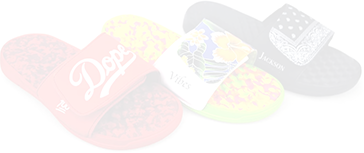 Boston based custom slide sandal maker has become $10 Million company using an online designer and unique growth marketing.
Read more
You can discover millions of products to sell in your store by choosing niches such as men's and women's fashion, home decor, sports, beauty, and many more.
Oberlo comes with an "Order Volume" feature. From finding winning products to discovering sales trends over the last 30 days and last six months, you can track and analyze the competition with exclusive product import and pageview statistics.
Intensify your marketing analysis by spending more time framing strategies and solving customer queries as the supplies in Oberlo ship products directly to your customers, giving you more time to focus on marketing and customer service.
Oberlo comes with a free Oberlo Chrome Extension. The extension allows you to add products to your store directly from AliExpress with only a couple of clicks. The extension also automates fulfillment so you can focus on making more sales. 
Hand-pick your product photos, edit product descriptions and titles and personalize your store for your customers.
Set Competitive Prices
Oberlo has a 24/7 Customer support team. You can ask anytime.
Oberlo eliminates the language barrier by including English, French, Spanish, Italian, German, or Brazilian Portuguese to launch your business.
03. Printful:
Printful has broadened the horizon for dropshipping where it produces easy print-on-demand drop shipping and fulfillment warehouse services.
Sell self-designed products to your customers with a Printful dropshipping application.
Now, sell a variety of customized products through your online stores such as embroidered hats, t-shirts, and tank tops, funny packs, phone cases, bag packs, tote bags,  engraved jewelry, flip-flops, dresses, and a lot more.
The entire system of print-on-demand dropshipping works in these three simple steps:
3.1. Your Store:
Connect your online store to Printful and fill it with products covered in your designs. A customer then orders one of the products sold in your store.
3.2. Printful factory:
That order is automatically sent to Printful where it gets printed, packed, and shipped. You get a notification and a tracking number when the order is shipped.
3.3. Your client:
Your customer receives their order in a package covered with your brand, which makes it look like you shipped it out yourself!
Besides warehouse facilities, Printful integrates with some of the largest eCommerce platforms like Shopify, Woocommerce, Weebly, Squarespace, Bigcommerce, Shipstation, Gumraod, etc.
Some of the largest eCommerce stores that Printful has integrated with are Amazon, Etsy, eBay, wish, etc.
3.4. Additional features:
Printful has four drop shipping locations like Los Angeles, charlotte, Tijuana, & Riga,  so you can order as much as you need and you don't have to keep an inventory.
Print and ship everything under your brand with custom labels, pack-ins, and other branding options
Orders you get at your eCommerce store are automatically imported into our system and sent to fulfillment.
Get access to global carriers to bring you many affordable and reliable shipping options.
04. Modalyst:
Modalyst is a powerable supplier of drop shipments. It provides a broad range of ready-made products from high-quality, autonomous brands worldwide. The products available to sell on Modalyst include men's and women's apparel, shoes, bags, bridal wear, children's clothes, plus-sized fashion, homewares, beauty, and accessories, and there are thousands of products to choose from.
With Modalyst, there are no upfront inventory costs – source millions of products across 40+ categories, including a handpicked selection of US suppliers, and have orders sent directly to your customers. Find and sell the best dropshipping products with fast shipping.
Key Features:
With one-click, you can add products to your online storefronts. This includes prices, images, and descriptions. Sourcing thousands of products simultaneously has never been easier.
No Cost of Adding Products to Your Site:
There is no cost to add products to your store with dropshipping. So go ahead – add that niche product to your store. It'll make your store stand out.
Offer a Large Variety of Products, Risk-Free:
You pay for a product after it is sold. This means that a store has access to an unlimited assortment of products since there are no budget constraints. So, curate away!
Customize Product Details to Anything You Want:
Change product details to match the spirit of your store. So, go ahead and change all product details including product titles, descriptions, pricing, and images – all before you publish items to your store.
Set Pricing & Shipping Rules to Automatically Increase Margins:
Define your pricing rules to systematically markup products. Automatically include your cost of shipping in the retail cost to offer free shipping without it impacting your margins.
Easy Adjust to Market Trends:
This week's trend maybe next week's old news. Easily change your inventory to keep your store hip-and-cool as trends go in-and-out of style.
Conclusion:
If you want to get started with drop-shipping for free, you can go with Shopify, eBay, Amazon, etc. But you will be limited to basic functionality. Moreover, it isn't feasible to continue a free plan for a long time. When your business grows you ultimately switch to the paid plans and additional functionality like an extensive product catalog and so on.
With the best five, dropshipping applications build your eCommerce business and expand your product offering to your customers. 

Do you have printers? Are those printers sitting idle?
Become a Print-on-Demand dropshipping app like Printful or Printify. Dropship your merchants' orders.
Know more