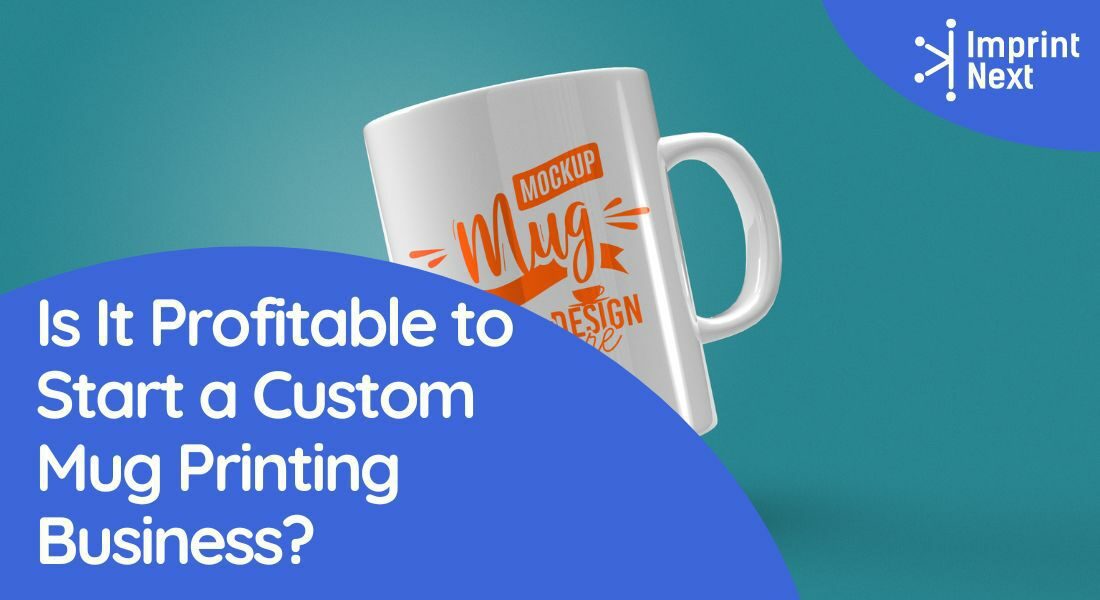 Last Updated on: 5th January 2023, 12:33 pm
Custom mugs primarily comes under the aegis of gift industry. In fact, the gift industry is valued to cross USD 45,000 million by 2028, at a CAGR of 6.7% by 2028; as per the market research.
The most influential factor that drives the sales of personalized mugs is the growth of gift industry. With the advancement of digital technology, the industry is evolving day-by-day.
Further fragmenting the gift industry, we may find that the custom coffee mugs are in great demand as corporate gifts for employees, birthday gifts for family and friends, wedding gifts, and vendors.
Furthermore, you can allow your customers to customize a mug with a mug design software with images, slogans, text, numbers, cartoons, logos, etc. As a result, you not only engage you customers with personalized products, but also increase your brand awareness and positioning among people.
Goals to Start Your Business:
The first and most important necessity is proper preparation, regardless of the type of business you wish to launch. You must thoroughly grasp and specify your goals while taking into account your spending restrictions. The two pillars of a well-thought-out plan are clearly defined goals and a realistic budget estimate.
Jot down the points below:
Make a list of your strong points. For instance, marketing, overseeing the company's finances, etc. Knowing exactly what you know can make it easier for you to determine how many employees your company will require. The explanation is straightforward: You cannot establish a company without a knowledgeable crew.
Choosing between a physical store and an online business is the second stage. Because you don't have to worry about managing real spaces, etc., starting your business online can be simple.
The following step is to complete all legal requirements.
This was a brief guide on how to prepare to launch a mug printing business.

Do you have printers? Are those printers sitting idle?
Become a Print-on-Demand dropshipping app like Printful or Printify. Dropship your merchants' orders.
Unlimited Merchant stores. Dropship and Fulfil Merchants' orders. Manage merchant invoice, sales commission, etc. Merchants sell the designed products in shopify, etsy stores, etc.
Know more
If you're still unsure about whether to launch your business online, offline, or both, consider how many customized mugs consumers are willing to purchase.
In the meanwhile, as you create your business plan, consider the current state of the mug printing market.
Which Mug Are You Thinking to Sell?
There are a variety of mug options. such as coffee mugs, ceramic mug, sport mug, stainless steel mug, etc. And the best thing is, you can print on any of these mugs after your customers customize it using the design studio.
Let us discuss the mug varieties in detail:
Coffee mugs: A coffee mug is the most popular and in-demand type of cup in the entire mug printing industry. Without a second thought, you can always sell coffee mugs with custom printing.
Ceramic mug: A ceramic mug is heat-resistant and simple to maintain. It is ideal for hot liquids like coffee, tea, or even hot chocolate because it maintains heat better.
Sport mug: Sports enthusiasts might consider a mug with a sports motif.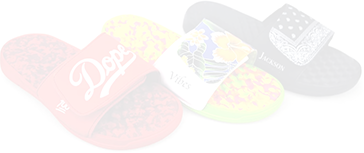 Boston based custom slide sandal maker has become $10 Million company using an online designer and unique growth marketing.
Read more
Stainless steel mug: As its name implies, a stainless steel mug is resistant to rust and corrosion, making it perfect for transporting liquids in humid environments.
Travel Mug: Long-distance travelers, like bicyclists, who prefer to bring hot or cold beverages along, should use a travel mug.
Adopting a Print Method is Crucial in Product Customization:
Dye Sublimation Printing:
One of the best ways to provide vivid, crystal-clear images is through dye sublimation printing. It does this by inking the chosen artwork on the mug using heat transfer and organic color dyes. This keeps the design looking brand-new for a while.
It produces sparkling output, is more appropriate for promotional mugs that demand exact color photographic reproduction, and is safer for the environment because it doesn't use hazardous materials like lead or cadmium.
Screen Printing:
In this technique, the ink flows through a mesh or screen. The stretched mesh is stenciled by the printer. The final image on the mug is shaped by the tiny holes in the stencil.
Direct screen printing can be a good choice if you want to make simple graphics on mugs made of earthenware or bone china. Additionally, it works well for smaller designs and people who don't want a lot of overlapping colours or a large image.
It produces straightforward designs, making it an excellent choice for a low-budget company.
Lithographic Printing:
A traditional printing technique is transfer printing, commonly known as litho printing. It is very effective for imprinting mugs made of ceramic or bone china. In essence, a printer paints a picture or pattern on a specific paper and covers it with a coating to put it on a cup.
The print is converted into a water slide transfer after coating. It is manually applied to the drinkware by the printer. Moreover, it supports a wide spectrum of colors despite being slower and more labor-intensive than direct screen printing. It is appropriate for promotional mugs with ordinary to big print surfaces.
Final Words:
A mug printing business may be a wonderful choice if you have a creative streak and want to succeed in business. You may easily start your mug printing business and quickly start turning a profit by following a few well-thought-out procedures.
You must first decide on a business concept before you can create a website for your mug printing enterprise. If you have a sizable cash reserve, you can launch an eCommerce business the conventional way. You conduct all of your business operations here, including purchasing raw materials, manufacturing, packaging, and shipping items. If you don't have a sizable financial reserve, though, you can set up affordable alternatives.

Do you have printers? Are those printers sitting idle?
Become a Print-on-Demand dropshipping app like Printful or Printify. Dropship your merchants' orders.
Know more