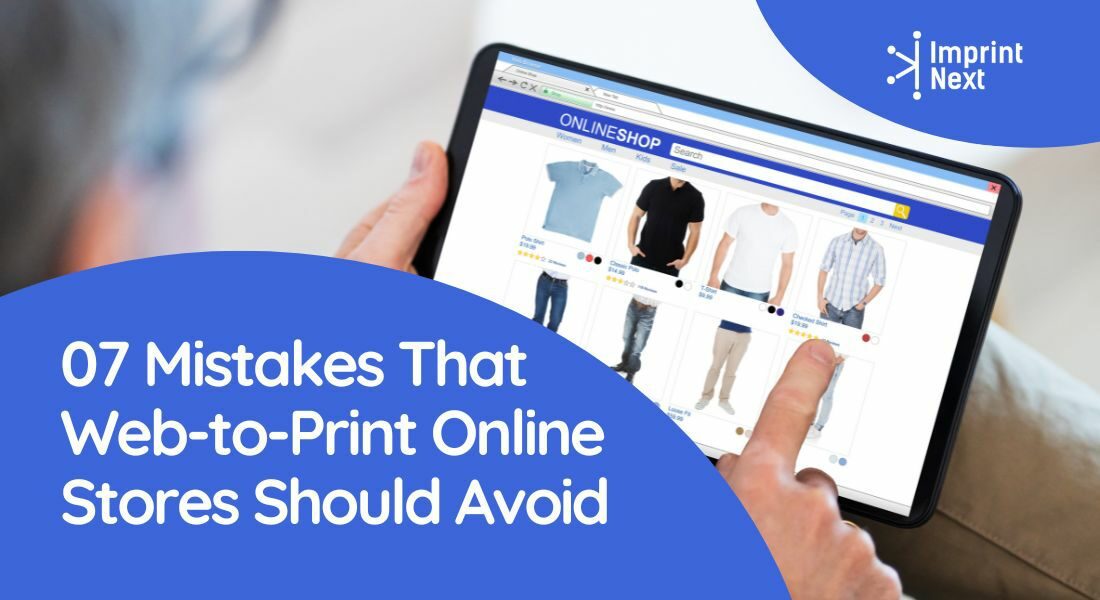 Last Updated on: 28th November 2023, 01:33 pm
As technology continues to advance at lightning speed, the demand for web-to-print services has skyrocketed. More and more consumers are turning towards online platforms to order prints of various kinds, including marketing materials, personalized gifts, stationery, apparel, packaging, and much more.
But despite the growing trend, many web-to-print online stores continue to struggle due to critical errors in strategy and execution.
In this comprehensive guide, we aim to identify seven common mistakes made by web-to-print online stores and suggest actionable solutions based on real-world examples and proven strategies.
By avoiding these pitfalls and taking proactive steps toward improvement, business owners can boost profitability, enhance brand reputation, and establish themselves as industry leaders.
Overcome These 7 Crucial Mistakes to Skyrocket Your Success in the Web-to-Print Online Business
So let's explore each mistake, to help you achieve lasting success in the competitive arena of web-to-print ecommerce.
1. Getting it too much tech-driven:
Many believe that web-to-print is purely a tech-driven venture, but they couldn't be further from the truth. Web-to-print is a marketing approach that leverages technology as its backbone.
So, if you think it's all about learning about printers and other gadgets, you may be mistaken.

Do you have printers? Are those printers sitting idle?
Become a Print-on-Demand dropshipping app like Printful or Printify. Dropship your merchants' orders.
Unlimited Merchant stores. Dropship and Fulfil Merchants' orders. Manage merchant invoice, sales commission, etc. Merchants sell the designed products in shopify, etsy stores, etc.
Know more
In fact, your sales staff doesn't necessarily require deep technical knowledge. Their primary function should be understanding customer requirements and translating them into tangible products.
The problem arises when overzealous salespeople share too many details regarding complex technical processes with clients, resulting in confusion.
Customers care less about the nitty-gritty of execution and more about seeing their vision come alive. Therefore, excessive information can lead to miscommunication and client dissatisfaction.
To avoid such complications, adopt a comprehensive web-to-print solution that takes away the burden of managing technical intricacies.
Our platform provides easy-to-use interfaces for design customization by customers.
With our intuitive tools, your business can focus solely on streamlining operations and promoting services without getting bogged down by complicated technology.
2. No Evaluation before making a purchase:
Before making any significant investment, such as purchasing web-to-print product design software for your eCommerce or print business, there are several important factors to consider.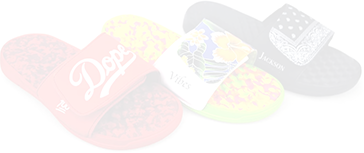 Boston based custom slide sandal maker has become $10 Million company using an online designer and unique growth marketing.
Read more
Firstly, understand why you want to use the software, set clear goals and objectives for its implementation, and research the features offered by various vendors.
Additionally, evaluate whether you can afford the initial cost and ongoing support fees and if there is sufficient demand from potential customers for web-to-print services.
Finally, take advantage of free trials or ask for references from other business owners who have invested in web-to-print solutions to get a realistic understanding of benefits and drawbacks.
Ultimately, being proactive about your decision and doing thorough due diligence will help ensure successful adoption and utilization of web-to-print technologies.
3. No dedicated sales team:
Investing in web-to-print product design software requires careful consideration and planning.
While many may assume that having a strong technical team is enough, the reality is that involving your sales team is equally crucial.
Your sales team serves as the bridge between you and your customers, so ensuring they are involved from start to finish helps to minimize confusion and maximize success.
The sales team should communicate clearly with customers about expectations, develop a marketing strategy, and determine which team members will handle each aspect of the project.
By taking these steps early on, you can create a well-designed product with pre-defined features and a solid marketing plan, resulting in a smooth and effective printing process.
Remember, involving both your technical and sales teams is essential to achieving success with web-to-print initiatives.
4. Not Engaging Customers:
When embarking on a web-to-print project, it's easy to focus solely on the technical aspects of the process without considering the critical role of customer engagement.
Failure to properly connect with customers can lead to poor results, while neglecting marketing efforts altogether can result in a lack of interest and slow adoption rates.
To avoid such pitfalls, it is essential to develop a comprehensive communications plan to reach out to target audiences. This includes:
Building relationships within creative communities through social media platforms, online forums, and networking events
Offering informational resources like blog posts, whitepapers, and tutorials
Hosting virtual printing workshops and providing live demonstrations
Creating compelling sales materials and brochures highlighting key features and benefits
Advertising campaigns across multiple channels, including email newsletters and paid search engine ads
By following these strategies, business owners can attract more engaged customers who appreciate the ability to personalize their purchases, ultimately leading to greater satisfaction and increased revenue opportunities.
5. Customers want flexibility:
Many times, consumers seek the option to print products in various formats or sizes, making it necessary for the printer to cater to different requests.
Web-to-print services allow users to make modifications before proceeding with the purchase, giving them control over how their end product appears.
Consequently, customers feel empowered and experience heightened levels of gratification when they receive their final prints.
6. Slow turnaround times:
With the advent of online shopping and digital transactions, individuals expect fast turnaround times when placing orders.
A seamless web-to-print system expedites order fulfillment by allowing clients to upload artwork directly into the platform. It reduces errors caused by manual data entry or lost files. As soon as the order has been submitted, the printer can begin production immediately, accelerating delivery speed.
7. Tradition printing methods:
Traditional printing methods required large runs to justify costs. But advancements in technology have made it possible to produce smaller quantities economically.
Businesses now benefit from print-on-demand options. Thus, permitting them to order only the exact number of copies needed without incurring excessive expenses or wasting paper.
This approach offers a green solution for companies seeking sustainable practices while still delivering quality products promptly.
Final Words:
By identifying and addressing common mistakes made by web-to-print online stores. Entrepreneurs and established brands alike can position themselves for sustainable growth and long-term prosperity.
From improving usability and accessibility to optimizing social media presence and leveraging influencer partnerships. The path forward requires continuous learning and adaptation.
Remember that staying up-to-date with emerging technologies and consumer preferences is crucial.  It maintains relevancy and standing out in a crowded marketplace.
Don't hesitate to experiment with novel approaches and refine your operations to better meet evolving client needs.
With dedication, hard work, and a commitment to excellence. Your web-to-print venture can thrive amidst fierce competition and fulfill its full potential in the years ahead.

Do you have printers? Are those printers sitting idle?
Become a Print-on-Demand dropshipping app like Printful or Printify. Dropship your merchants' orders.
Know more