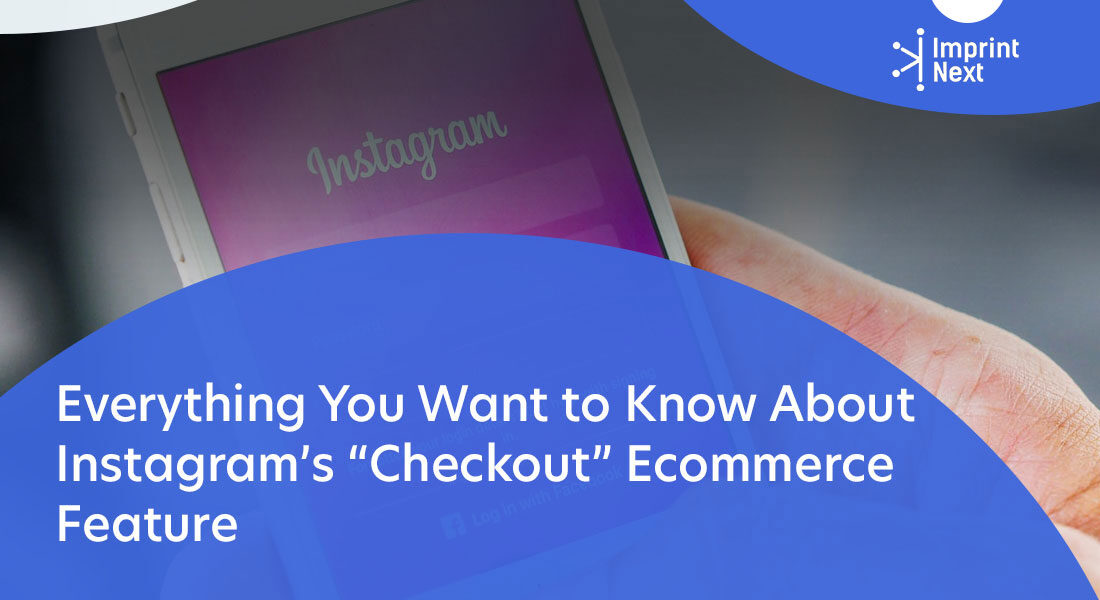 Last Updated on: 13th January 2023, 01:38 pm
Instagram has launched a Checkout Ecommerce Feature in Mar 2019, the latest innovative feature that will make the social network a giant market capable of competing with Amazon. An eCommerce solution that allows customers to purchase products straight from the platform without leaving the app.
What is "Instagram shopping checkout"? Instagram Shopping Checkout is a function developed by Instagram that will enhance user experience and make Instagram much easier to boost.
Instagram is a fully-fledged sales channel that helps entrepreneurs sell products online by driving traffic to their websites. However, some prefer Etsy over Instagram because it is a selling platform. At the same time, you can best win customers' attention with a regular account on Instagram.
Today we are going to see how you can use it to boost your Instagram revenues. Instagram's checkout feature has three components within its boundaries. They are:- entertainment, social connectivity, and the latest e-commerce feature. Later, we will also discuss a feature developed by Instagram to revitalize e-commerce further. Let's begin with the feature that could be the largest internet market development in years: Instagram Shopping Checkout. First, let's take a short look at Instagram's history to do this.
The History: Instagrams's Checkout E-commerce:
Since Instagram its services in 2010, its user has risen dramatically. In terms of design and user experience, search features, filter options, and, of course, advertising alternatives, countless collectibles, and developments have been implemented since the network was launched.
1. Instagram and its user base:
Over 60% of all users are between 18 and 24 years of age,  85% are under 45 years of age. 75 percent of U.S. users are highly active on Instagram. Therefore, advertising on Instagram provides excellent possibilities in all sectors to companies of all shapes and sizes.
Looking at a specific industry, Instagram accounts for 96 percent of U.S. fashion brands. And the companies earn benefits by taking their presence on Instagram seriously. Consumers expect companies to be present and have a voice on this platform, as 80% of customers follow at least one company account, the highest of all social networks.

Do you have printers? Are those printers sitting idle?
Become a Print-on-Demand dropshipping app like Printful or Printify. Dropship your merchants' orders.
Unlimited Merchant stores. Dropship and Fulfil Merchants' orders. Manage merchant invoice, sales commission, etc. Merchants sell the designed products in shopify, etsy stores, etc.
Know more
2. Know more about Instagram's Checkout Feature:
Instagram Shopping Checkout is superior in terms of both customer satisfaction and business benefits. Users discover new products regularly and want to become active. Without a doubt, it seems that Instagram's shopping posts have so far been a success. This is shown by the reality that it is still being developed and improved.
3. How does Instagram's Shopping Checkout work? Step-by-Step guide:
Only once is the customer required to enter the payment details and begin making purchases without leaving the Instagram application. This could be a wonderful development for Instagram, and those who advertise as customers are no longer required to go to a distinct page or a separate website to purchase products.
4. Follow these 5 simple steps to buy products from Instagram:
Click on the product you want to buy.
Select color and size.
Click on the button "Checkout in Instagram."
Enter your card details (for the first and only time).
Click on "Checkout."
That's all, when the item ships to your location, you receive a notification from Instagram and another when it was delivered. All this without leaving the Instagram application, creating purchasing everything in one in a social network.
5. User convenient Instagram's checkout feature:
Instead of redirecting customers to Instagram's home page, the buying process is simplified by decreasing the number of clicks a purchase would take and the time it would take to load a webpage.
On the other hand, most users get attracted by the images to click on a product. 
6. Functions of Instagram's shopping checkout:
Instagram shopping checkout lets customers buy products directly from the brand without leaving the Instagram app.
With Instagram checkout, customers can tap to view a product from the shoppable post and continue the checkout process.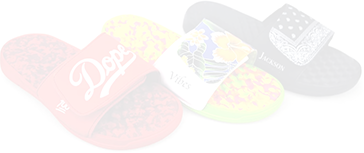 Boston based custom slide sandal maker has become $10 Million company using an online designer and unique growth marketing.
Read more
7. Instagram Shopping Checkout for the company:
Instagram Shopping is great for a business that utilizes Instagram to increase the brand profile and take their wonderful products to customers.
It makes the shopping process, as I said before, shorter, quicker, and easier. Whether you're a multinational organization, there are variables to consider, but I will speak about them and what Instagram does to assist you later.
8. Instagram Shopping Checkout for users:
Thanks to Instagrams's shopping checkout feature, it is easier and convenient for customers to see things they would like to purchase within just a few clicks.
9. Monetize with Instagram's eCommerce feature:
When Instagram launched the shoppable posts function, users needed to meet some requirements to monetize Instagram's products. I say this because similar requirements are likely to be necessary to use the Instagram Shopping feature. So let's find out how to create shoppable posts.
10. For you to start selling Instagram articles and stories, you must meet certain requirements:
The account you are using should be a "business profile" and not a personal one.
You must be the administrator.
Have a product catalog connected to your Facebook store.
Apply and wait a few days for approval.
What you sell must be a physical good. It is not possible to sell services (at the moment).
After approval, you can start labeling products.
Click to upload a new photo and tag up to 5 products.
Now you can set up your e-commerce business and take advantage of Instagrams's checkout feature. 
11. Increase your sales through Instagram's eCommerce feature:
Feed Composer is a great way to reach potential customers, bringing them content based on their interests.
It allows you to use individual images, carousels, and stories from Instagram. Once you have uploaded your product catalog, you can customize the product images to attract customers and create the rules and conditions to address your audience's different members.
This simple but effective process puts you in a perfect position. You should be ready by the time the fully functional feature is released to increase your Instagram sales.
Instagram Shopping Checkout is designed to reward the best content. Use customizable fonts to make sure your content is compelling enough to attract users and increase your Instagram sales.
Finally, there is no doubt that Instagram's shopping checkout has been a great success, especially in the United States. And now expected to launch in other countries as well. 

Do you have printers? Are those printers sitting idle?
Become a Print-on-Demand dropshipping app like Printful or Printify. Dropship your merchants' orders.
Know more